Academic Based Community Engagement (Service Learning)
Academic-based community engagement, also known as Service Learning, is a teaching and learning method which combines traditional classroom-based curriculum with meaningful service opportunities for students.These service opportunities are intended to supplement and enrich student learning, while also striving to mold students into civically engaged citizens.
Criteria for academic-based community engagement: (1) students actively participate in service experiences that meet a real community need; (2) the service enhances what is taught in the classroom and is integrated into the students' academic curricula; and (3) structured time for students to think, talk, or write about what the did and saw during the actual service activity (reflection).
Students learn social, personal and professional skills.
Citizenship responsibility is an important component
The CCE helps to facilitate academic-based community engagement service opportunities for faculty through a collection of activities focused on community needs.  Faculty select opportunities that best fit course learning objectives and offer them as options for students to select from.
1.

 

A collaborate partnership: 

 The community organization and the CCE together identify a project activity that addresses a community need or contributes to the necessary work of the organization.

2.

 

Academic course and skill-building learning objectives:

The project or activity is directly related to learning goals that faculty has set for students to attain.  The project contributes to students' understanding and knowledge of academci concepts or skills

3.

 

Reflection & assessment:

During the semester, students are encouraged to complete self-reflection journaling while they are also required to complete a reflection assignment for their class.  This leads to a deeper understanding of course content and community engagement.

 
Information for: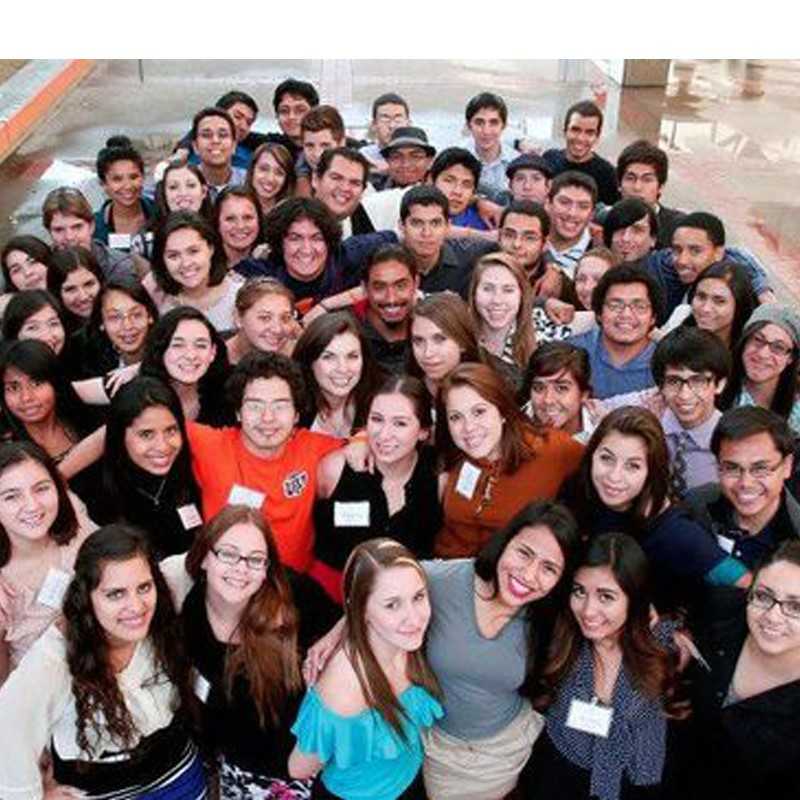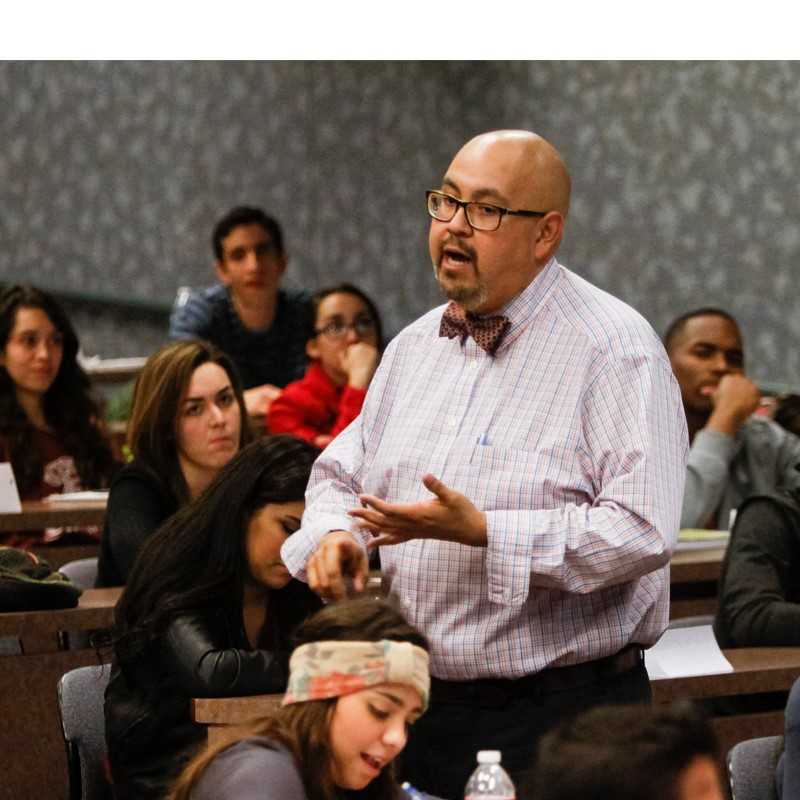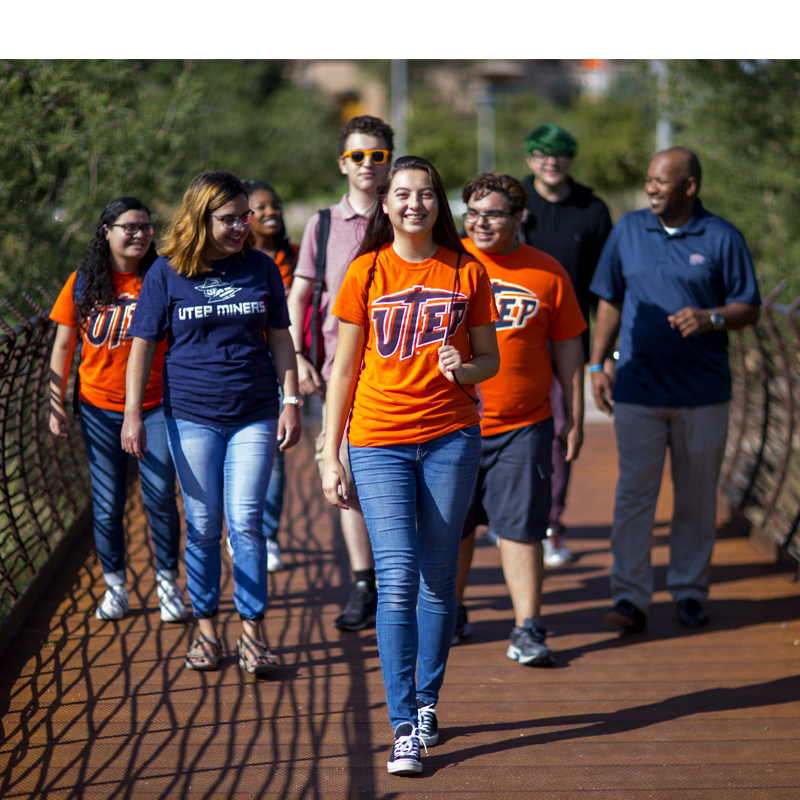 Academic Based Community Engaged Courses and COVID-19
Information updated as of 8/25/2020
Faculty who are moving their community engaged courses to online may need to shift and reconsider how to structure community engagement projects/activities in a virtual learning environment.  The CCE recommends the following guidelines for faculty, staff, and students planning for community engaged word and teaching during the 2020-2021 academic year. 
Please take into consideration that UTEP continues to make changes to operations in order to meet the health and safety needs of our campus and community during the COVID-19 pandemic. Additional information about the university's pandemic response is available at https://www.utep.edu/ehs/COVID-19/.
COVID-19 information for:
The CUE (cue.utep.edu) is a web-based platform that's purpose is to connect students to the El Paso Community. The CUE provides students the option to browse through non-profit agencies and select volunteer opportunities that fit their needs and interests. During the semester students participating in  will learn how to navigate the CUE and connect their CUE account to their course.  
What is Community Engagement?

Community Engagement is a teaching method for students to gain academic content while also serving the community.

Purpose of Community Engagement Courses?

Community Engagement Courses serves the student, community, and the faculty member; it allows us to expand our university and to work alongside our community.

How to Facilitate a Community Engagement Consultant Model

Community Engagement consultant model is used in order to provide students an opportunity to apply their skills that they are building in statistical modeling and also work in service and with community organizations so that their expertise can have impact.    

Requirements for Classes

If a faculty member is interested in participating or incorporating Community Engagement in their class, we are here to help make that happen. 

Ethical Considerations of Community Engagement Courses

Working in a Community Engagement Course capacity is confidentiality and to protect the integrity of confidentiality of that agency. 

Co-Teaching with Community Partners

Community Engagement Courses is not volunteerism, it has an academic component to it. 

Building Community Partnerships--What it Takes

Partnerships is about starting where people are, finding ways of coming together to identify mutual interests not always needs, but mutual interest and it's a long-term relationship.

What is True Reciprocity?

Being engaged in Community Engagement Courses and learning about the history of a community, the culture, being active, developing relationships with people in the community is really at the heart of our profession.

Preparing students for Community Engagement Courses

In being able to help the students connect what we teach in the classroom, what we help them to learn, they can actually see in the community through real-life experiences. 

Effective Community Engagement Reflection

Reflection is really important, you don't separate your reflection from your observation, they go hand in hand. 

Identifying Appropriate Community Partners

First step is finding a community organization whose focus area directly relates to the course content in the particular course that you want to offer Community Engagement Courses in. 

Community Engagement Courses with Freshmen

Like most experiential learning, the student gains more by reflecting upon their experiences than simply by going through them.