Community Engagement News
FEATURED NEWS
UTEP Set to Serve Community at 10th Project MOVE
Organizers of The University of Texas at El Paso's Project MOVE have long echoed the sentiments shared by volunteers that participation in UTEP's annual day of community service can be a life-changing experience. Junior business major Lizbeth Vargas agreed with that assessment.
UTEP Occupational Therapy Students Teach Children Mindful Ways to Ease Stress
Instead of dribbling basketballs or running drills, 40 third graders at Robbin E.L. Washington Elementary School in the Ysleta Independent School District (YISD) quietly practiced yoga's mountain pose in the school's gymnasium.
UTEP's Project MOVE Schedules Partner Sign-up Day
Organizers of The University of Texas at El Paso's annual day of community service will help the area's nonprofits register for this year's Project MOVE (Miner Opportunities for Volunteer Experiences) from 8 a.m. to noon, Friday, Feb. 22, 2019, in Union Building East, Templeton Suite, Room 313.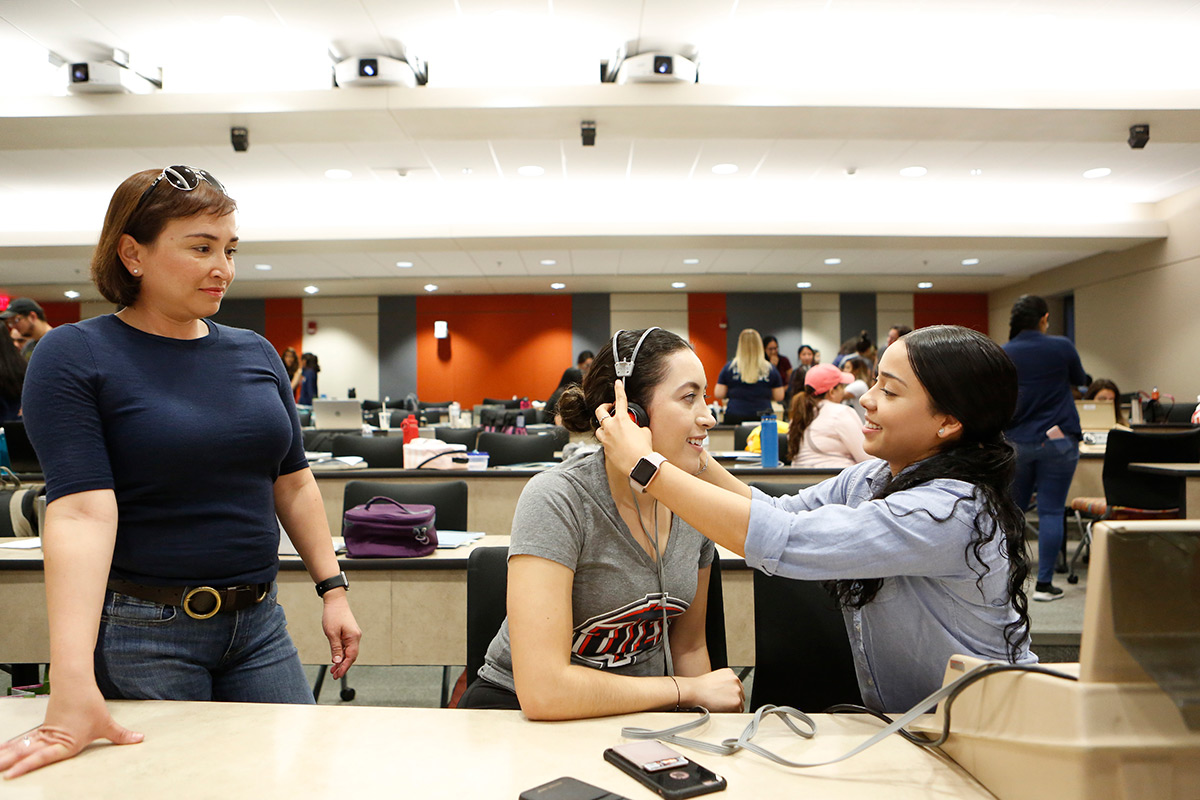 UTEP Nursing and Health Professions Students Benefit from Community Engagement
In the UTEP School of Nursing's Population-Focused Care class, undergraduate students in their final semester of the nursing program apply their knowledge and skills to help in the community and in public schools.
Connect With Us
The University of Texas at El Paso
Office of the Provost
Administration Building Room 310
500 W University
El Paso, Texas 79968
E: provostoffice@utep.edu
P: (915) 747-5725
F: (915) 747-7522