Career Profile: The Systems Engineer
by
UTEP Connect
Every organization has systems that help it run smoothly. The larger the organization, the more complicated the systems. They could involve project management: including software, hardware, and employee processes to make sure a project is effectively completed and delivered on-time and on-budget. Or a system to keep data and sensitive information secure for a credit card company.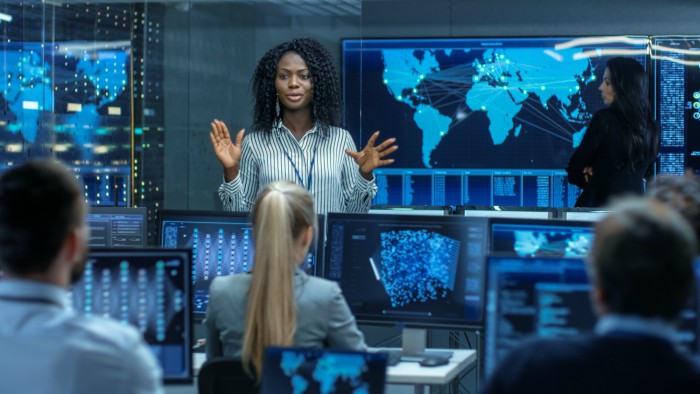 Systems engineers are in charge of creating, installing, and updating large systems, as well as making sure they run efficiently and scale with the organization. 
What does it take to succeed as a Systems Engineer? 
Being a Systems Engineer is really about solving problems. A love of STEM is important, but that's not all. You must also understand human nature. 
Every system involves people and most of your projects will begin by listening to employees and management. They'll give you a better idea of what the system is supposed to accomplish, and how well it's currently working. You watch the workflow. You ask questions. This is how you gain the insight to either make the system more efficient or build a new one… then keep it running. 
You also need to be a strong collaborator. You're the systems expert but, depending on the project, you'll need the help of others such as materials engineers, industrial engineers, project managers, developers, and information architects. 
How much technology will be involved? 
A lot. Systems Engineers need a good working knowledge and experience in:
IT Support
Automation
Networking
Configuring hardware solutions – from building units to servers and wiring closets
Design and implementation of security systems and backups
Choosing and installing the right operating systems
Troubleshooting and solving for bugs and glitches
Linux and Unix
Setting up monthly system maintenance plans 
What's the pay? 
Salaries range from around $57,000 to $165,000 yearly. 
How do I get started? 
You'll need to have a bachelors in a related field, such as computer science or industrial engineering, as well as work experience. An MS Systems Engineer is often preferred by employers. You can earn this advanced degree online without having to give up your current job. Learn more about UTEP's own online Master of Science in Systems Engineering.
---