Program Spotlight: Bachelor of Arts in Chicano Studies
by
UTEP Connect
Our country was formed by people seeking freedom, and immigration has created many diverse populations in the United States. If you're interested in learning more about minority groups by pursuing a degree in ethnic studies, consider becoming a Bachelor of Arts in Chicano Studies with UTEP Connect.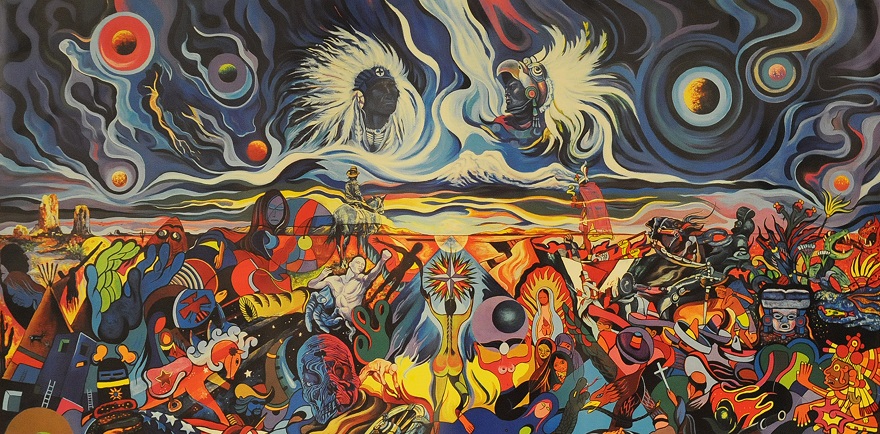 More about the Bachelor of Arts in Chicano Studies program
Did you know that Mexican Americans compose the largest ethnic minority in the U.S. to date? Our online Bachelor of Arts in Chicano Studies program is perfect for students who want to learn more about Chicano culture, history and socioeconomics.
Possible career paths
Earning your online Chicano Studies degree will open up potential career opportunities in the following professions and fields:
Advocacy
Bi-national public and private commerce
Cultural heritage/preservation
Diversity management
Education
Federal, state and local government
Health
Law enforcement
Minority affairs leadership
Museums
Nonprofit social services
Social work
Union representation
Curriculum and core classes
Online courses for this degree include:
American Immigration & Social Justice: Details the Impact of immigration in the U.S.; explores who is and is not allowed to enter the country; examines citizenship, human rights, national identity and public policy
Chicano Identity (Race/Class/Gender): Examines the political and socioeconomic forces that characterize Chicanos in American society
Cinema: Delves into Chicanos' role in the movie industry
Cultural Diversity & Youth: Examines ethnic groups in the U.S.
Latinos in the American Political System: Details the role of Latinos in the U.S. political system
Legal History: Examines judicial, federal and state legislation that has impacted the Hispanic population
Literature: Focuses on Mexican American novels, short stories and oral histories
Mexican/American History: Emphasizes the history associated with the southwestern region of the U.S., particularly economic, political and social interactions between Mexican and Anglo populations
Societal Issues: Examines cultural, historical and social issues in America, with an emphasis on the U.S./Mexican border
The Roots of Latino Hip-Hop: Delves into the cultural, economic, musical, political and social conditions of the late 1970s as these related to urban youth
Theater: Provides an overview of Chicano theater history and the skills needed to critique theater presentations
Skills you'll develop
Some of the skills you'll acquire or improve upon during this degree program include the following:
Verbal/written communication
Problem-solving
Understanding of cross-cultural/diversity issues
Understanding of Latino history and culture
Critical thinking/evaluation
Advocacy
Listening and speaking
Why UTEP Connect?
At UTEP, we strive to make an affordable, accessible education available to everyone through online degrees that accommodate the needs of students with jobs and families.
UTEP Connect's program offerings are structured to meet the time constraints faced by today's active adults, and you can access classes from any mobile device. Our student success advisors are available to provide advice and guidance throughout the process of earning your Bachelor of Arts in Chicano Studies online degree.
Call 800-684-UTEP or contact us online to learn more about how our Chicano Studies program can be your first step to a new career.
---