Program Spotlight: Systems Engineering Degree
by
UTEP Connect
The online Master of Science in Systems Engineering program at UTEP prepares students for the job market by combining International Council on Systems Engineering (INCOSE) standards with hands-on learning. Every student completes a practicum before graduating to gain real-life experience.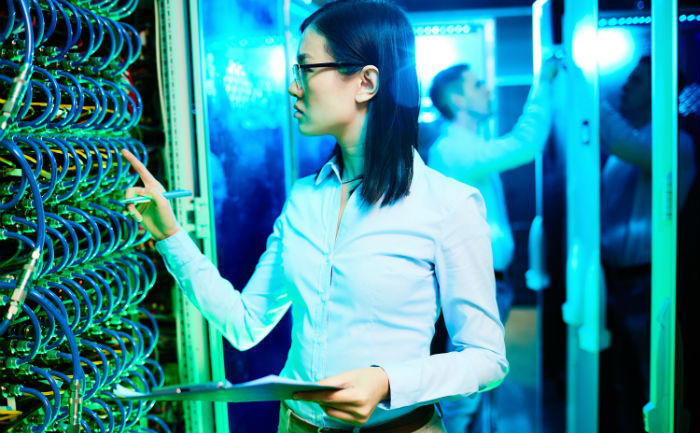 What is systems engineering?
Systems engineers take a multidisciplinary approach to solving problems. Instead of regarding the functions of an organization as independent parts, system engineers see the interconnections between these elements, taking a holistic view of product development, marketing, manufacturing, financial services and operations.
If the actual value of a business is more than the sum of its parts, it makes sense that the relationships between the parts add value to the company. Systems engineers apply their technical and business skills toward system optimization, taking cost-efficiency and quality into account as well.
Career outlook for systems engineers
UTEP works with industry leaders to offer a curriculum that fits the current and future needs of companies around the world. Graduates from the systems engineering master's program at UTEP hold a variety of titles, including:
Chief systems engineer
Mission systems architect/developer
New mission developer
Principal systems engineer
Product architect
Project manager
Systems architect
Systems engineer
Technical director
Systems engineers can also be referred to as industrial engineers. According to the United States Department of Labor Statistics website, the median pay for industrial engineers in 2016 was $84,310 per year ($40.53 per hour).
Master of problem solving 
Earning a systems engineering master's equips graduates to solve problems by following the SIMILAR process endorsed by INCOSE:
State the problem
Investigate alternatives
Model the system
Integrate the parts into a system
Launch the system
Assess system performance
Re-evaluate
Making the world a better place
The U.S. National Academy of Engineering (NAE) has put together a list of social, cultural and environmental challenges for systems engineering, acknowledging that the world is made up of large, complex systems with cultural, economic, physical and psychological components. In short, systems engineers think big. Rather than limiting their skills to individual organizations, they take a holistic approach, putting their knowledge toward solving global-sized problems.
The training you receive when you work toward earning an online systems engineering degree from UTEP will prepare you to take a leadership role in meeting these challenges, including:
Making solar energy more economical
Improving access to clean water
Restoring and improving urban environments
Securing cyberspace
Advancing personalized learning
Reverse-engineering the brain
Completing a master's in systems engineering online will prepare you to tackle these challenges and more as a systems engineer. For more information on UTEP Connect online programs, call us today at 1-800-684-UTEP.
---