Organization 101: How to keep yourself on track with work, family and online classes
by
UTEP Connect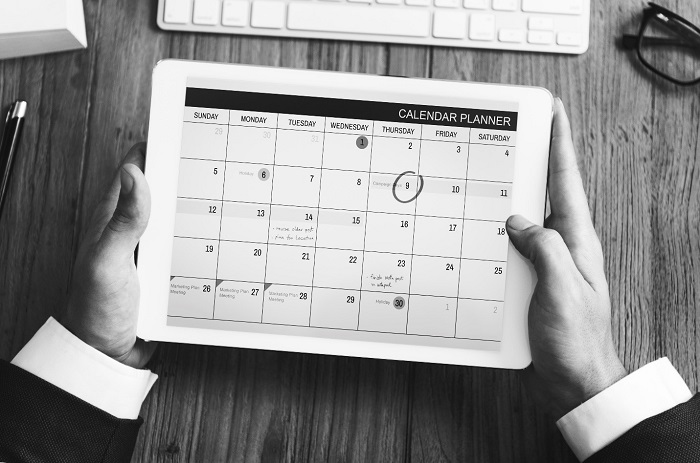 Staying organized is important for any college student, but perhaps especially so if you're taking online classes. Since you may not have face-to-face contact with your professor and other students, you'll have to keep yourself on track. These organizational tips for online learning will help make sure you stay on top of everything and successfully balance your work, family and online classes 
Create an effective workspace
It can be tempting to be a little too relaxed about creating a workspace, which may mean you end up searching for books and other supplies each time you need to work. Instead, set up an organized space with everything you'll need, including highlighters, sticky notes and other materials to help with your online learning organization.
Also, store your supplies in a rolling cart, backpack, or other handy, transportable tool. A backpack can be particularly useful if you plan to study in multiple places, such as at home and at the library.
Establish a study schedule 
Getting into a routine will increase the chances that you'll stay on top of what you need to be doing, rather than letting deadlines sneak up on you. Once you have a syllabus for each class and are clear on what's expected of you, make a study schedule for each course. Include blocks of time for regular study and reading, as well as extra time to prepare for tests and projects such as research papers.
Use an old-school paper planner if that works best for you, or try a planning app like My Study App, which lets you store your schedule in the cloud so you can access it from all your devices.
Utilize online tools
Bookmark sites that you often use in your research so you don't have to hunt them down every time you need them, and try using online helpers like Quizlet, which lets you create flashcards and games that will help you study. The site also stores study aides that other students have created, so you may already be able to find what you need.
While working online is a necessity when taking a web-based class, the internet can also be a distraction. Ever find yourself checking Facebook every few minutes, taking a Netflix break that never seems to end, or otherwise wasting time online when you're supposed to be working? Try online tools like StayFocusd, which helps you restrict the amount of time you spend on these distractions.
Have a support system
Taking one or more online classes may seem a little isolating, but it doesn't't have to be. If you have trouble staying organized, reach out to your fellow students online – or perhaps meet in person – to help each other stay accountable.
Study groups can be an effective way of keeping yourself on track, and if you need help from the professor or would like to meet in person, don't hesitate to ask. Part of staying organized – especially with online learning – is being proactive and reaching out before you run into trouble.
As an online learner participating in the University of Texas at El Paso's online programs, you'll be part of a strong community that can help you stay organized and successful. We offer many tools to guide you toward success, such as information that will help you get ready for online learning.
---