Increase Your Hireability with an Online Graduate Certificate in Technical and Professional Writing
by
UTEP Connect
"Words can be like X-rays if you use them properly — they'll go through anything. You read and you're pierced." - Aldous Huxley, in Brave New World
Words have power, in life and in business. And regardless of your current writing ability, there's always room for growth.
The UTEP Connect Online Graduate Certificate in Technical and Professional Writing program can help take your skills to the next level—whether you want to become more effective at writing for large groups or key audiences, want to become a more effective leader or team contributor by enhancing your communication capabilities, or you want to begin or advance a career where writing is your main focus (such as a technical writer).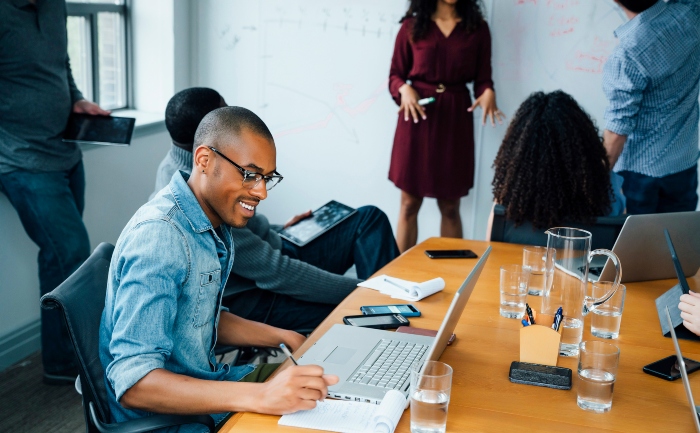 Let's explore this accelerated, 12-week graduate certificate program offered in a convenient and flexible online format designed to fit the lives of busy adults.
Sharpen Your Writing and Expand Your Career Opportunities
The ability to write well is among the competencies recruiters and hiring managers covet most. In one prominent survey conducted by the National Association of Colleges and Employers, 82 percent of employers listed strong writing skills among the top attributes they seek in candidates coming out of college. In fact, strong writing was listed more frequently than any other attribute, including leadership capabilities, creativity, analytical/quantitative skills, ability to function in a team, and even work ethic!
The reason goes back to the power of words. Used well, they can help influence a sale, resolve a customer's problem, or explain a complex idea in an understandable way. Conversely, poor writing can drag down efficiency by confusing, rather than clarifying—forcing the reader to spend precious time deciphering the key points of a poorly written email, press release, news article, marketing brochure, or other material. According to one analyst who sought to quantify the amount of time workers waste trying to get meaning from poorly written material, poor writing costs the American economy an estimated $400 billion every year.
By earning an online graduate certificate in technical and professional writing, you'll gain effective skills that can be applied in any position that involves communicating ideas through the written word, regardless of your industry or role.
What Will I Learn?
This program is designed to ensure that however strong your writing abilities are at the outset, you'll graduate as a more polished and versatile writer. To complete the certificate, you'll take four graduate courses: technical writing, grant writing, professional writing, and a professional writing seminar focused on editing.
Learning from faculty members who are multicultural, bilingual, and have deep experience in a variety of professional and technical writing settings, you'll learn how to:
Be a more effective communicator overall and learn how to write for a variety of audiences, including technicians, corporate executives, and military personnel
Communicate technical concepts to a non-technical audience
Apply rhetorical theories in practice and critically evaluate electronic research
Work with digital communication ("new media") to share information in a variety of different ways, including social media
In addition to teaching strong writing skills, the program also has unique focus on community engagement in intercultural contexts.
What Career Paths Are Available?
This program is a great option if you're looking to add to your professional repertoire as you work to advance in your current career. Regardless of your sector or function, the skills you'll gain in the UTEP Online Graduate Certificate in Technical and Professional Writing program will help improve your effectiveness in your job and possibly stand out for promotions.
Or, if you're passionate about writing, you can parlay the knowledge and skills you gain in the certificate program into a career focused partially or entirely focused on writing. Graduates of our technical writing graduate certificate program typically work in positions such as:
Corporate communications specialist
Grant writer
Online content developer
Public relations specialist
Science reporter
Script writer
Speech writer
Technical editor
Technical writer
Technology reporter
Translator
Military communications specialist
What's Next
Ready to take the next step in applying to the Online Graduate Certificate in Technical and Professional Writing program or any of the other online undergraduate, graduate, and certificate programs at UTEP Connect? Get started by submitting this form to have an enrollment counselor contact you directly.
---