UTEP Nursing Professors Earn Scoping Review Grant
Last Updated on August 07, 2017 at 12:00 PM
Originally published August 07, 2017
By UC Staff
UTEP Communications
Diane Monsivais, Ph.D., and Franchesca Nuñez, Ph.D., earned a $12,000 grant from the National League for Nursing to prepare a scoping review on what is known about the use of simulation to develop teaching competencies in nursing and other health educators, specifically those competencies related to quality and safety issues. The award started July 1, 2017.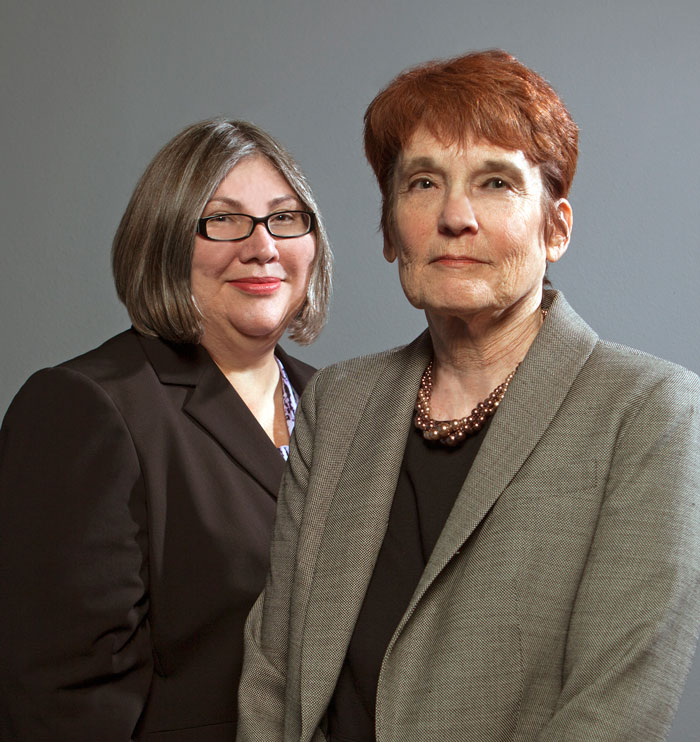 Diane Monsivais, Ph.D., right, and Franchesca Nuñez, Ph.D. Photo: Laura Trejo/UTEP Communications
Monsivais, associate professor of nursing and the project's principal investigator, said the review is the first step in developing a full proposal for a submission to the Best Evidence Medical Education Collaboration, an international group dedicated to the development of evidence-informed education in medicine and the health professions.
"The outcome therefore has great potential to benefit both nursing education science, as well as other health professions that share with nursing interprofessional responsibility for the safety of patients in the healthcare system," she said.
 Nuñez, clinical assistant professor of nursing, is the co-PI.