UT System Board of Regents, Chancellor announce details of Promise Plus endowment to make a UTEP degree more affordable
Last Updated on March 09, 2022 at 12:00 AM
Originally published March 09, 2022
By MC Staff
UTEP Communications
El Paso, Texas – As part of its longstanding commitment to support UT El Paso and its continued rise as one of the nation's leading Hispanic-serving research universities, the UT System Board of Regents recently created a new $300 million endowment to reduce the cost of higher education for undergraduate students and their families at all UT academic institutions, including UTEP.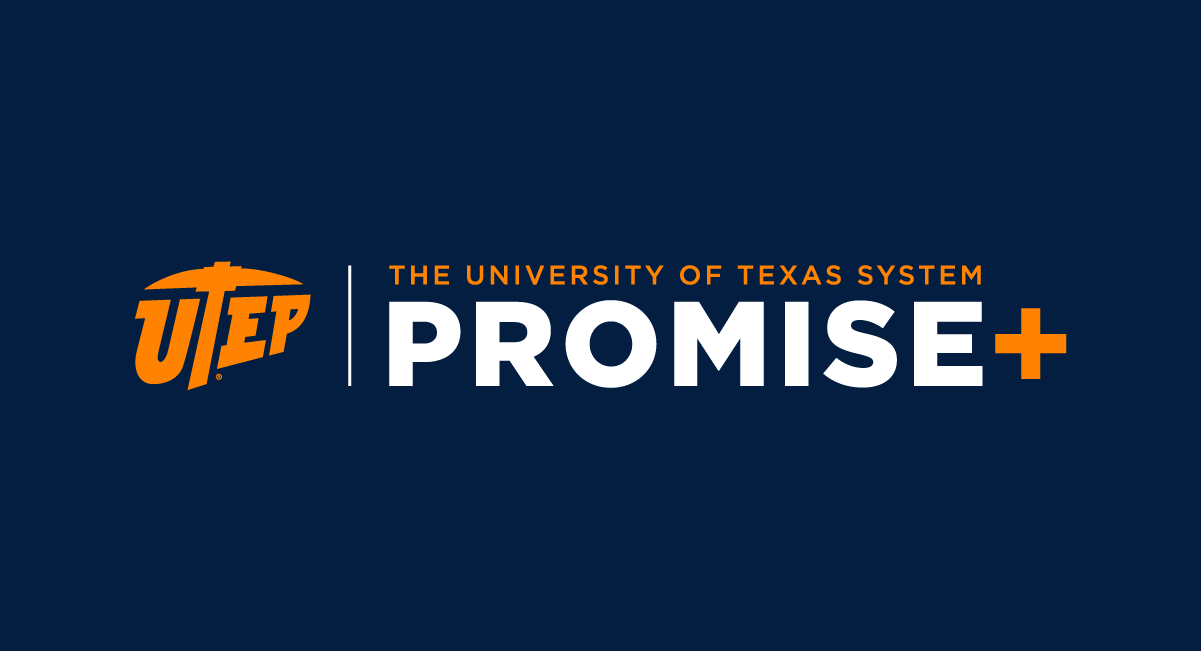 UT System and UTEP leaders joined elected officials, students, faculty and community leaders on the UTEP campus Wednesday to share details of the Promise Plus program, which will greatly expand tuition assistance programs at seven UT institutions. 
UTEP's Paydirt Promise program currently covers all tuition costs for students whose adjusted gross family income is less than $60,000. The new Promise Plus endowment, which will make distributions to institutions annually, is expected to generate about $2.5 million for UTEP in the first year, making it comparable to a $55 million endowment that will distribute tuition-relief funds to UTEP in perpetuity. It also will raise UTEP's family income threshold to $75,000 and make it possible for 450 additional students to have their entire tuition covered. This new threshold covers 75% of households in the region.
In 2019, the Board of Regents created a $167 million endowment to support students at UT Austin. At the time, Regents Chairman Kevin P. Eltife said the regents and chancellor were committed to developing similar programs for all UT academic institutions.
"UTEP has always been a leading institution for expanding educational opportunities for students," Eltife said. "We're pleased that this new investment will add significantly to the number of new students who will attend the university tuition-free."
The Promise Plus endowment will grow in value over time, consistently increasing the allocation to UTEP and benefiting more students year after year.
"Financial challenges should never stand in the way of any Texan who wishes to earn a high-quality UT degree, and I'm grateful to the Board of Regents for this new and important investment in our students," said UT System Chancellor James B. Milliken. "UTEP graduates offer essential expertise to Texas' strong and competitive economy, and we hope the Promise Plus program makes their educational path financially easier."
The Board of Regents newest commitment will play a critical role in expanding access and facilitating student success, UTEP President Heather Wilson said.
"UTEP is America's leading Hispanic serving university," Wilson said. "We provide an excellent University of Texas education while keeping the doors of opportunity open to students willing to work for it. This endowment will make college affordable for 450 more Texas families. On behalf of our students, we are deeply grateful to the Regents for their commitment to us and to our mission."
Funding from the new Promise Plus endowment will add to the $147 million that the Board of Regents has invested in UTEP over the last 10 years alone to help advance the institution's continued rise as a model for student achievement and an economic engine for the Paso del Norte region, the confluence of two U.S. states and Mexico.
Included in that $147 million is more than $100 million toward facilities to support education and research at UTEP, including construction of the Interdisciplinary Research Building to integrate research, institutional research support and teaching spaces. And, Regents contributed $70 million in the fall of 2019 to build an Advanced Manufacturing and Aerospace research facility. This new 85,000-square-foot building will start construction in September. 
In addition, more than $25 million has been earmarked to pay for major repairs and upgrades to buildings, lab equipment, and new technology and improvements to provide critical campus infrastructure.
Regents also allocated $20 million to recruit and retain 42 notable UTEP faculty members through its successful STARs (Science and Technology Acquisition and Retention) program in the past decade. To date, those faculty members have collectively generated more than 18 times that investment through increased research support for UTEP.
And last November, the Board of Regents created a $1 million endowment to benefit the new Diana Natalicio Institute for Hispanic Student Success at UTEP in honor of beloved UTEP President Diana Natalicio, who led the institution for more than 30 years before her retirement in 2019. Natalicio died in September 2021.
The UT System also has the full partnership of the Texas Legislature in supporting UTEP's research ascendency through the Legislature's approval of more than $122 million in capital construction assistance (formerly called Tuition Revenue Bonds) for UTEP's Interdisciplinary Research Building and Advanced Teaching and Learning Complex.
In 2020, UTEP became one of only 28 institutions in the U.S. and three in Texas to hold both top tier research (R1) and community engagement distinctions from the Carnegie Foundation. This indicates UTEP has reached significant benchmarks in research and academics and the highest levels of excellence, innovation and impact, and maintains powerful partnerships with public and private sector entities across the region. UTEP is also one of only 19 Hispanic-Serving Institutions nationally to achieve the Carnegie R1 status. 
Funding for the Promise Plus endowment was generated from a series of prudent investments by UT System financial officers that produced higher than expected returns this past fiscal year.
Full-time, undergraduate students who are Texas residents and qualify for need-based aid will be eligible to receive Promise Plus funds, which will be used to supplement institutional aid and federal and state aid such as Pell grants and TEXAS grants.
The other institutions who will benefit from the new Promise Plus program include UT Arlington, UT Dallas, UT Permian Basin, UT San Antonio, UT Rio Grande Valley and UT Tyler.
About The University of Texas System
For more than 130 years, The University of Texas System has been committed to improving the lives of Texans and people all over the world through education, research and health care. With 13 institutions, an enrollment of more than 243,000 students and an operating budget of $23.4 billion (FY 2022), the UT System is one of the largest public university systems in the United States. UT institutions produce more than 67,000 graduates annually and award more than one-third of the state's undergraduate degrees and more than half of its medical degrees. Collectively, UT-owned and affiliated hospitals and clinics accounted for more than 8.6 million outpatient visits and almost 1.8 million hospital days in 2020. UT institutions also are among the most innovative in the world, collectively ranking No. 4 for most U.S. patents granted in 2020, and the UT System is No. 1 in Texas and No. 2 in the nation in federal research expenditures. The UT System also is one of the largest employers in Texas, with more than 21,000 faculty – including Nobel laureates and members of the National Academies – and more than 85,000 health care professionals, researchers and support staff.
About The University of Texas at El Paso
The University of Texas at El Paso is America's leading Hispanic-serving university. Located at the westernmost tip of Texas, where three states and two countries converge along the Rio Grande, 94% of our more than 24,000 students are minorities, and half are the first in their families to go to college. UTEP offers 169 bachelor's, master's and doctoral degree programs at the only open-access, top-tier research university in America.
Contact
Karen Adler, UT System: kadler@utsystem.edu  • 512-499-4360 (direct) • 210-912-8055 (cell)
Victor Arreola, UTEP: varreola1@utep.edu • 915-747-6437 (direct) • 915-342-0050 (cell)
---