Parents Living in Mexico May Attend UTEP Commencement Ceremonies Following UTEP, CBP Agreement
Last Updated on May 05, 2021 at 6:00 PM
Originally published May 05, 2021
By UC Staff
UTEP Communications
The University of Texas at El Paso and U.S. Customs and Border Protection (CBP) have reached an agreement that will permit members of the graduating classes of 2020 and Spring/Summer 2021 living in Mexico, and their parents to attend the University's Commencement ceremonies on Friday May 14, 2021 and Saturday May 15, 2021.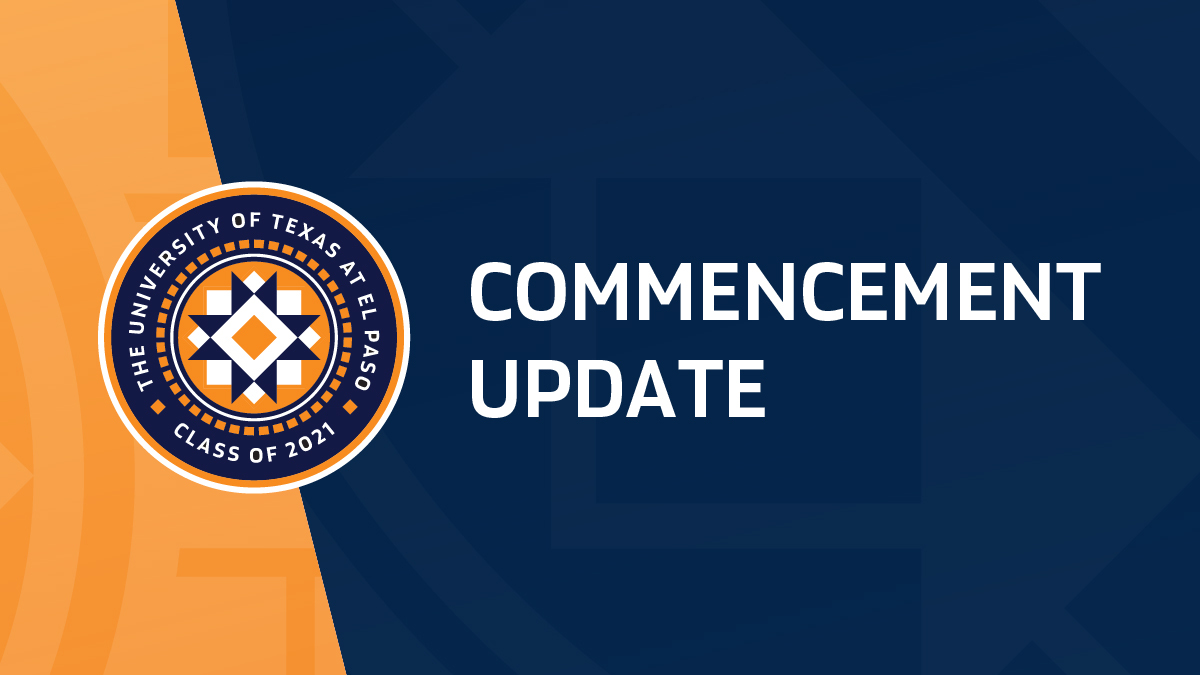 "As America's leading Hispanic-serving university, UTEP serves students in a binational and bicultural region, and we have approximately 1,000 international students from Mexico," said UTEP President Heather Wilson. "Commencement is a very important milestone for all of us, most importantly for our students and their families, since it represents a celebration of their collective efforts and sacrifices. We are grateful to our partners at the CBP, especially Director of Field Operations Hector Mancha, for working with us to make this happen for our students and their families."
The University continues to work with CBP on the details of how this agreement will be implemented at our local border crossings. We will communicate that to our graduates very soon. The travel restrictions waiver will not be offered to those with expired travel documents, siblings, or extended family members.
---