Students Academic Based Community Engagement

What comes to mind when you think of helping people in

your community?
In the words of the National Service Learning Clearinghouse, it is "a teaching and learning strategy that integrates meaningful community service with instruction and reflection to enrich the learning experience, teach civic responsibility, and strengthen communities".
Benefits of Academic Based Community Engagement Courses:
| | | | |
| --- | --- | --- | --- |
| 1. | Extended understanding of course material  | 4. | Deeper understanding of the complexity of social issues |
| 2. | Higher sense of connection to the community | 5. | Increased college experience & networking opportunities |
| 3. | Leadership skills & self-knowledge | 6. | Ability to apply material learned in class to real problems |
Academic Based Community Engagement Roles: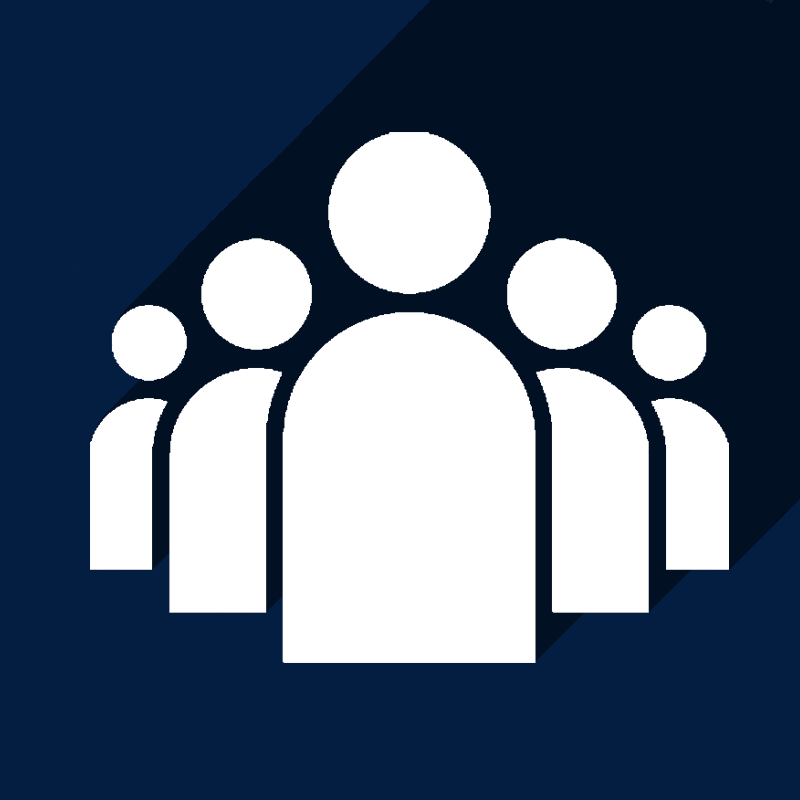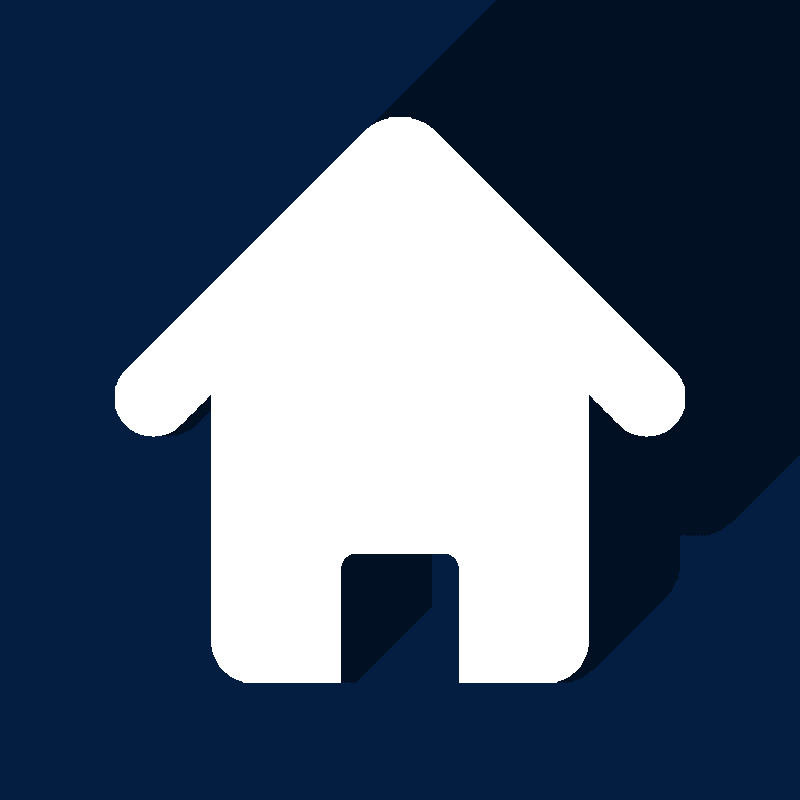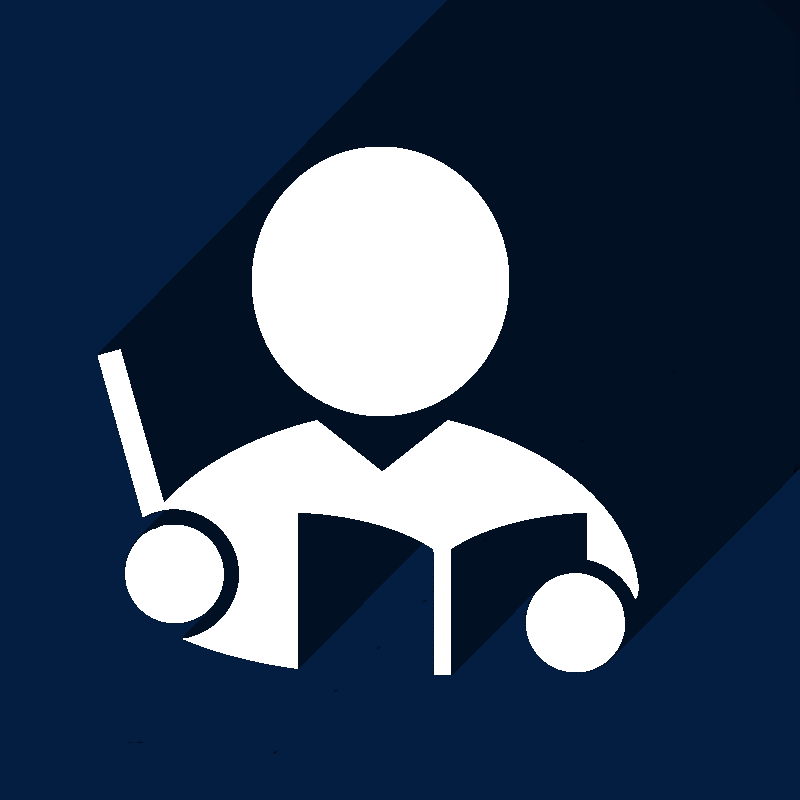 The CUE:
The CUE (cue.utep.edu) is a web-based platform that's purpose is to connect students to the El Paso Community. The CUE provides students the option to browse through non-profit agencies and select volunteer opportunities that fit their needs and interests. During the semester Service Learning students will learn how to navigate the CUE and connect their CUE account to their course.  
On the CUE students can:
Find volunteer opportunities and community internships
Connect to their Service Learning course
Add impacts (volunteer hours)
Learn about nonprofits 
Find events  
To learn more about how to navigate the CUE as a student, click here, or visit the tab titled as "GivePulse CUE Resource Videos".
Nonprofit organizations and their impact:
A non-profit organization is an institution that doesn't receive or distribute profits in a private capacity, but instead galvanizes funds for the purpose of advancing and servicing a particular social cause, group, or shared point of view. There are over 1,000 of these organizations registered in El Paso and the majority of them are consistently seeking passionate volunteers throughout the year for multiple projects and initiatives. They provide impactful assistance to populations in need through humanitarian work, community service, and advocacy. 
 And they achieve this by:
Delivering food supplies to communities in need.
Being the voice of those who don't have one.
Offering prevention, intervention, treatment, and recovery programs in the areas of substance abuse.
Providing medical care and shelter.
And many other ways
An example of these are:
    To learn about more non profit organizations and service opportunities near you, click here.
Issues affecting our community and UTEP's role:
Volunteers are the lifeblood of the nonprofits they serve. Without them, nonprofits wouldn't be able to help our community as much as they do. The University of Texas at El Paso has created a network with many nonprofits who have become our "Community Partners". This symbiotic relationship benefits both, UTEP, and our community partners. Thanks to our community partners, our students can contribute to the public good through community-based teaching and learning initiatives that enrich their education, promote civic engagement, and improve the community. Thanks to UTEP, our community partners recieve student volunteers and their events are promoted through our webpage (the CUE) for extra acknowledgement and recognition.
Issues affecting our community include:
Unemployment, low educational attainment

Immigration, Domestic violence
Food insecurity, racial inequity, high poverty rates
If you want to take action and become the change you want to see, get involve using our CUE website and look for volunteer opportunities.
For any questions on how to find volunteer opportunities email the CCE department at cce@utep.edu.
5

steps for your Academic Based Community Engagement Agenda 
  

1.

Students will create an account on the CUE

Using website: cue.utep.edu
Connect account to Community Engagement Course

  

2.

Select an Agency on the CUE

Consider agency hours/days of operation
Tip: consider location and ways of transportation

  

3.

Training (forms, rules, and guidelines) 

Purpose of training: 

Many organizations=many needs
Each organization is unique
Ideally will only need a single training per site
We are counting on you to help and go beyond
Think Positive!

  

4.

Student contacts agency

Ways of contacting an Agency:

Hours of operation as a walk in, calling the agency, or send the agency contact (mentioned on the CUE) a message via email
Tip 1: Rule of thumb, always call three times and email
Tip 2: Organize your schedule as an intern in advanced

  

5.

Tracking your Academic Based Community Engagement hours

Record on Timesheet
Record on your CUE account
Submit a copy of your finalized timesheet to ccesl@utep.edu.
Tip: Please do not wait to get your Community Engagement hours started
Step 1: Contacting your site
The site's contact information may be accessed on cue.utep.edu once you have located the group where you will be completing your hours.
To locate groups and volunteer opportunities pre-selected by your UTEP Professor, follow the steps listed at the CUE Account tab located above.

Please, make sure to contact the person listed on the Site Information Card, set up an appointment and go over the following:

1. Semester volunteer schedule
2. Site Requirements
    a. Background Check; Application Process; Orientation/Training; etc.
3. Define intern goals and expectations
Step 2: Throughout the Semester...

Throughout the semester you will be responsible for TWO things:
1. Time Sheet (Tracking impacts on the CUE & paper)
2. Reflection Sheet – electronic per visit

Step 3: Finishing Up

Deadline to turn in your completed Time Sheet is the end-date for your course on the CUE.
You will record your impacts on your Timesheet and on the CUE.
Please verify with the Center for Community Engagement (CCE) to make sure everything is completed.

The CCE will submit a report to your professor indicating completed hours the following week.
Before you serve:
Get oriented - Know course specific instruction and deadlines to meet.
Understand requirements - timesheets, release identification forms, contracts, and assignments.
Make contact – Understand community need.
Find contact Information on CUE (http://cue.utep.edu).
Contact the administrator as soon as possible!
Explain who you are and what you are about.
Ask about their policies.
Discuss availability.
Leave voice mail and be consistent until you get a response.
Contact CCE if no response.
During service:
Be open minded about different experiences and perspectives.
Step outside your comfort.
Most importantly HAVE FUN!
During your first visit:
Ask if you need to receive an orientation.

Request a get a tour of the site (if available).

Speak about being assigned specific, meaningful, and appropriate tasks.
Responsibilities and Commitment:
REPRESENT UTEP!

Be on time!
Call supervisor if you are unable to attend.
(you may be terminated from your site if you fail to call or show-up).
Avoid gossip.
Use appropriate language.
Follow through with commitments (time, tasks, etc.).
Dress appropriately.
Do's and Don't's
Do inquire about policies.
Do ask for help when in doubt.
Do show respect.
Do avoid the responsibility of handling money.
Don't give (or loan) money or share personal information.
Don't make promises you can't keep.
Don't tolerate verbal exchange or behavior that might be perceived as discriminating or
harmful to others.
Do contact the CCE if you need help (cce@utep.edu).
Academic Based Community Engagement 
Tips & Guidelines:
Get the MOST out of your Academic Based Community Engagement experience this semester!
Maintain a friendly and upbeat attitude
Although at times it may be hard to fit service into an already packed student schedule, try your best to leave any outside negativity at the door. Your community patrons will appreciate your assistance even more if you manage to be kind and positive in their time of need. 
Plan on arriving at least 5-10 minutes early to your site
You never know when traffic or other outside issues may get in the way of arriving to your destination on time, so it is best to plan ahead. Please research the location of your host site prior to your first serving opportunity, so that you may ensure you arrive on time. 
Select a program that appeals to your needs and interest
Our programs are designated to not only aid our community, but to contribute to the education of those involved. Please select a program that you feel will benefit your student experience, and help you grow as an individual.
Please keep your UTEP ID on you at all times
Due to the sensitive nature of some of our host sites, it is highly important that you always carry identification indicating not only who you are, but your status as a UTEP representative. This is crucial in maintaining the privacy and protection of our organization's patrons. 
Maintain a professional demeanor, and dress appropriately
As a student representative of the University of Texas at El Paso, it is important that you maintain the high standards of professionalism and accountability that our institution cultivates and expects. 
Treat patrons with respect and dignity
Always remember that our community patrons deserve the same level of respect and courtesy that you would expect others to extend to you.
Never pass up an opportunity to learn from this experience
Please remember that this service experience is intended to serve as a learning opportunity for you as a student. If you are tasked with a duty that you are not familiar with, do not hesitate to ask for help and guidance from your host site representatives.
Do not overcommit to more service time than you can handle!
Although you may love your service experience, please do not overcommit your schedule. Both you, and your organization suffer if your time and energy level are spread too thin.
GivePulse for Students
Basics of GivePulse (Student Volunteer)

A quick rundown of basic GivePulse features for student volunteers

GivePulse: User Login

How to log in as a user on GivePulse. Users can be students, faculty, staff, alumni, employees, or any individuals in the community.

GivePulse: Finding your class

How to find and join your class as a student on GivePulse.   

GivePulse: Finding a Volunteer Opportunity

How to search and register for a volunteer opportunity on GivePulse.

GivePulse: Finding a Group

How to search for a group on GivePulse.

GivePulse: Update Registration

How to update your registration as a student user on GivePulse.

GivePulse: Add Impacts

How to add an impact on GivePulse as a student user.

GivePulse: How to export Impacts

Learn how to export your impacts or download an impact summary.
Click below to download the following Academic Based Community Engagement Forms:
Training:
Tips and Guidelines:
Q1. Why is this training important?
        A: Good experience, sets expectations, anticipates challenges, and understands the impact
Q2. About how many nonprofits are registered in El Paso?
A: 1,000 
Q3. Working on a community project can help you...
A: Learning about a community issue, Find out what kind of solutions exist to an existing problem, you the student gets to work with a team 
Q4. Community Engagement is NOT?
        A: Regular volunteerism. Academic Based Community Engagement is a dual learning process, where what you learn in the organization is applied to your class and vice versa.
Q5. Your Academic Based Community Engagement experience begins when?
A: Depending on what your attending site requires (background check, site training, or extra site paperwork), Once all required training's and background checks are completed you may start your Academic Based Community Engagement experience.
Q6. When will you complete training?
A: Depends on which Academic Based Community Engagement opportunity you registered for. Some organizations may ask you to attend an extra training that is required in order for the student to start.
Q7. Why is it important to review site requirements?
A: Students need to account for potential extra steps, and eligibility requirements 
Q8. How will I know if I need a background check?
A: Site summaries explain this. It is likely if I am working with children or public agency
Background checks are required for certain agencies, mostly if you are working with children or a public agency. There is no fee charge for the student to have a background check, it will be taken care of by the university. 
Q9. Good form of Academic Based Community Engagement might be?
A: To arrive early and on time to site, to demonstrate a helpful and open disposition, to identify additional ways to help and assist, to communicate with supervisor if there is a schedule change 
Q10. What are added benefits of Academic Based Community Engagement?
A: Something to add to the resume, Gain hands-on experience, helping to define what you like/not like in your profession 
Q11. A bad form of Academic Based Community Engagement might be?
A: Not attending site without notice, Switching site options if you don't like the first one, tell the site "I am only doing this because I HAVE TO"  
Q12. What should you do if you are not happy at your site?
A: Contact the Center for Community Engagement as soon as possible
Q13. Can I do Academic Based Community Engagement with my community church?
A: This answer varies depending on your professor. Please speak with your professor, if he/she allows it, then email the CCE office (ccesl@utep.edu) with your information letting us know that your professor allowed you to complete the hours at your community church (Please copy your professor on the email). 
Q14. What if I encounter problems while doing Academic Based Community Engagement in the organization?
A: If you encounter any problems or are concerned about something that you would like to communicate with us, please request a meeting with our Community Engagement coordinator by calling our office at 747-7969 or by e-mail at ccesl@utep.edu. We will gladly help with any issue in order for you to be able to complete your Community Engagement hours. 
Q15. Are there any Academic Based Community Engagement opportunities during the weekends or after 5pm weekdays? 
A: We have worked with organizations that allow students to do their Community Engagement hours during the weekends. Please ask the agency manager for your Community Engagement opportunity if they have flexible hours. 
Q16. When is the last day to complete Academic Based Community Engagement hours?
A: The last day to turn in your Academic Based Community Engagement hours log sheet will be different for each course. You may find the date by logging onto the CUE and navigating to your Academic Based Community Engagement course or on your course syllabus 
Q17. Can I still do Academic Based Community Engagement even if it is not required for a course? 
A: Yes, however, it is not known as Community Engagement but instead, as a volunteer opportunity. The CUE has several volunteer opportunities listed from organizations that have a need for UTEP students to assist them.
Q18. Can I continue to do Academic Based Community Engagement after I complete the my course required hours? 
A: Yes, even though it is not required, we highly encourage students to continue doing Academic Based Community Engagement with the same organization after the required hours of the semester are completed.If you would like to continue tracking your hours then please visit our office and we will set-up a volunteer opportunity for you on the CUE.
Q19. How do I receive the certificate of achievement at the end of the semester?
A: You may come by our office to pick up your certificate of achievement. 
Q20. When will my professor be notified that I completed Academic Based Community Engagement hours for course credit? 
A: Your professor has access to the CUE and may see your Academic Based Community Engagement hours at any time. However, we will notify your professor that you completed Academic Based Community Engagement hours one week after the paperwork deadline.
Q21. How can I retrieve my CCE Academic Based Community Engagement hours?
A: We are only using the CUE to track Academic Based Community Engagement hours. You may download your volunteer resume on the CUE for a list of all your Academic Based Community Engagement hours.
Q22. I missed all the scheduled CCE program training's. What can I do?
A: If you have missed all the training's offered for the programs your professor selected, you may ask your professor for an alternative program or you can contact any of our staff members by calling the CCE office and request a one-on-one training.
Q23. Can I do Academic Based Community Engagement in more than one program to complete my requirements? 
A: In order to get full credit, you must register, attend the training, and complete your professor's Academic Based Community Engagement requirements in one program. In other words, you may not mix and match programs to complete your hours. 
Q24. What happens when I am done with all my Academic Based Community Engagement hours? 
A: Once you have completed all of the hours that are required by your professor, you may want to double check with the CCE staff to make sure that all of your required hours have been recorded properly. Once you have done this, the CCE will give your professor a report at the end of the semester that states that you have completed all of the hours that were required.
Q25. Do I need to sign up for training even though I completed Academic Based Community Engagement hours last semester?
A: If you did not change the program but decided to change the organization you do not have to receive training. If you did however change the program, you are required to be trained on the new program of your choice.
Q26. How many hours of Academic Based Community Engagement do I have to complete in order to receive course credit?
A: This answer depends on the professor that is offering you Academic Based Community Engagement. For almost all of the professors, the requirement is 20 hours including on-site training. If you have any doubts, please check with your professor for clarification.