Symposium #19
The University of Texas at El Paso is taking measures to ensure the safety of our students, staff, and faculty during the COVID-19 outbreak. 


Deadly mass shootings have emerged as one of the most prominent social problems in contemporary America. Never-theless, we currently lack reliable information on the full scope of the mass shooting problem, which will inevitably undermine any efforts to develop "evidence-based" policies to prevent such incidents. Notably absent from existing mass shooting databases are incidents that are family-related, that occur in private spaces, or that take place in high crime communities. Accordingly, this symposium will describe and present new data collected on all deadly mass shootings in the U.S. (1980-2019) in public and private spaces (over 750 incidents). Deadly mass shootings include all incidents in which four or more victims were shot and killed, not including the shooter, in one event and one location. Patterns in deadly mass shoot-ings over time will be examined, including whether these inci-dents have become more common or more deadly, and trends in different types of mass shootings (e.g., in-home family shootings, school shootings, workplace shootings, and other public mass shootings) will be identified. Various individ-ual, situational, and contextual features of deadly mass shoot-ing incidents will also be discussed.
Watch the Symposium webcast
Researchers
Dr. Jillian J. Turanovic, Florida State University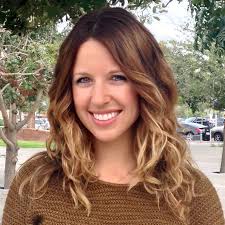 Jillian J. Turanovic is an Assistant Professor in the College of Criminology and Criminal Justice and Director of the Crime Victim Research and Policy Institute at Florida State University. Her research is focused on violence, victimization, and their consequences for well-being. She is the author of Thinking About Victimization: Context and Consequences (Routledge, 2019), as well over 30 peer-reviewed articles that have been published in journals such as Criminology, Justice Quarterly, and Journal of Pediatrics. Her research has been supported by grants from the National Institute of Justice, the National Science Foundation, and the Office for Victims of Crime. She is a Graduate Research Fellow and W.E.B. Du Bois Fellow of the National Institute of Justice, and she received the 2019 Ruth Shonle Cavan Young Scholar Award from the American Society of Criminology.If you would like to learn more about Dr. Turanovic's work contact her at jturanovic@fsu.edu.
Links