UTEP Announces Guidance for Return to Campus
Last Updated on May 03, 2021 at 12:00 AM
Originally published May 03, 2021
By UC Staff
UTEP Communications
As health conditions begin to improve in our region, the University has begun the transition back to in-person activities on campus while continuing best health practices to ensure the health and safety of the campus population.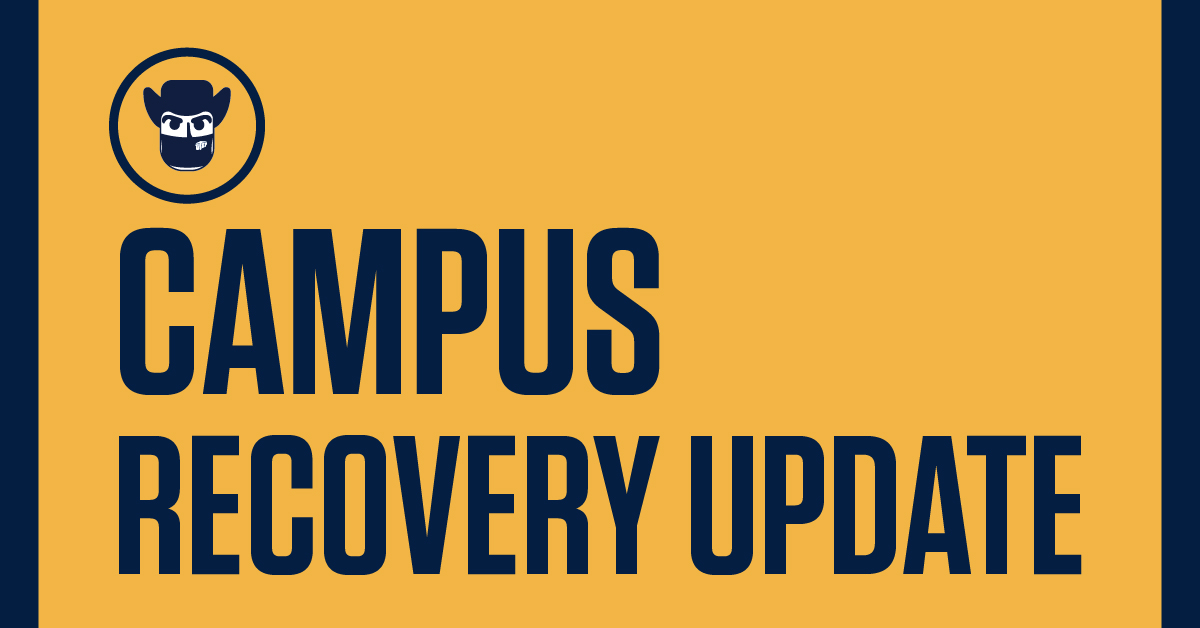 UTEP has developed our guidance for the summer and fall following direction from the Department of State Health Services and the Centers for Disease Control and Prevention. As circumstances change, UTEP will continue to monitor the situation and adjust accordingly.  
The complete guidance is available here, but here are a few highlights:
Classes
Summer classes will be a mix of online and in-person. By fall 2021, most classes will be in-person.
Operations
Beginning June 1, all on-campus offices are required to be open during regular business hours, though not all personnel need to be physically present.
Supervisors will determine which positions need to be on campus and which can be remote. Occasional remote work during the summer or fall will require an updated Remote Work Form. Permanent remote work will need Vice President approval.
By Aug. 1, all employees must be physically located within the El Paso region and able to report to in-person work if required unless an updated remote work plan specifically approving out-of-region work is approved.
In the fall, a cross-university task force will be established to evaluate and make recommendations on engaging talent, achieving excellence, and the future of flexible work at UTEP.
Health Policies and Safety Guidelines
During the summer, face masks will be required in indoor and outdoor public spaces, and 6-foot social distancing will be in place.
In the fall, in accordance with CDC guidelines at the time, UTEP may consider adjusting masking requirements by mutual agreement of the employees in offices that are not public-facing and where all people in the work area have been vaccinated.
Employees and students should stay home if they are sick and report positive COVID-19 tests to covidaction@utep.edu.
COVID-19 Testing and Vaccination
UTEP will begin to ramp down UTEP walk-up COVID-19 testing during the summer and expect the testing stations to be closed by the fall semester.
Vaccines are widely available in the community and no mass vaccination clinics are planned at UTEP during the summer.
The complete guidance is available at www.utep.edu/recovery.
---