EEB Ph.D. program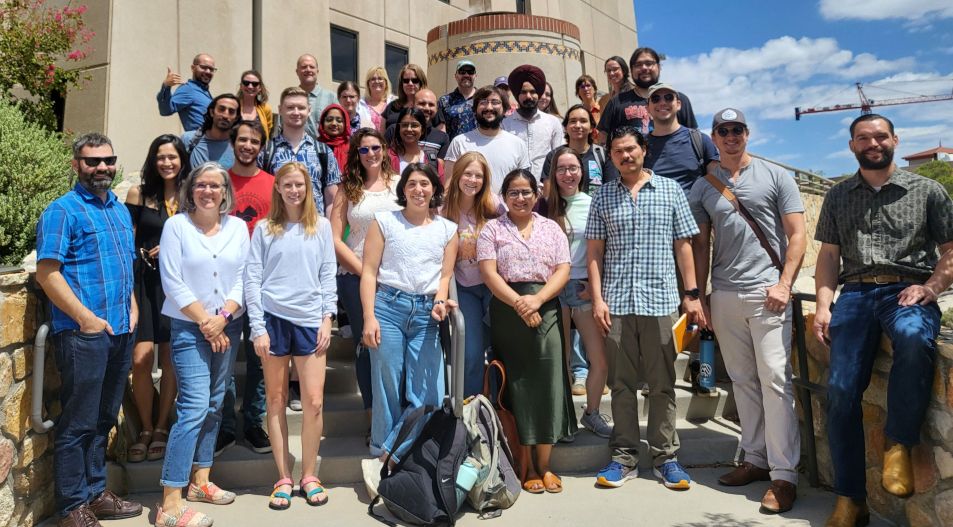 EEB graduate students and faculty, August 2023
The Ecology and Evolutionary biology Ph.D. program was established in 2011 to provide opportunities for students within the growing research programs in this part of UTEP's Biological Sciences department. Research strengths include studies of Chihuahuan Desert systems, Arctic Biology, herpetology, ornithology, ecosystem science, phylogenetics, wetland ecology, conservation and more. We are always looking for motivated students interested in our program. Please see below for information on how to apply. Please note that we no longer require a GRE score to apply for this program. You can also examine the Ph.D. handbook to understand program expectations and requirements. More information about the program can be found within these links:
How to Apply
We recommend to inquire about graduate opportunities with potential advisors via email. See the EEB faculty page to learn about the research interests within the EEB program. Applications often have better chances of success if a prospective advisor has corresponded with you and is specifically interested in your application.
Select your citizenship status.
Read the instructions in "Application Process"
Scroll down and find the link for the relevant application semester (e.g. "Fall 2023") under "Ecology & Evolutionary Biology/PHD"
At this point, you can proceed with the application which will require:

personal statement of interest in EEB and UTEP's program in particular (1-2 pages)
3 letters of recommendation
official undergraduate transcript(s)
The application deadline for the Fall 2023 semester is February 1, 2023.