Volunteerism/ The Cue

The Center for Community Engagement (CCE) serves as a resource for faculty, students, and staff who are looking for community engagement and volunteer opportunities.
The CCE provides resources to connect university affiliates with agencies and partners throughout the academic school year by tabling efforts, on The CUE, days of service, and community engagement courses.
The Center for Faculty Leadership and Development's creative engagement services focus on creating, facilitating, and integrating technology-based solutions for teaching and learning.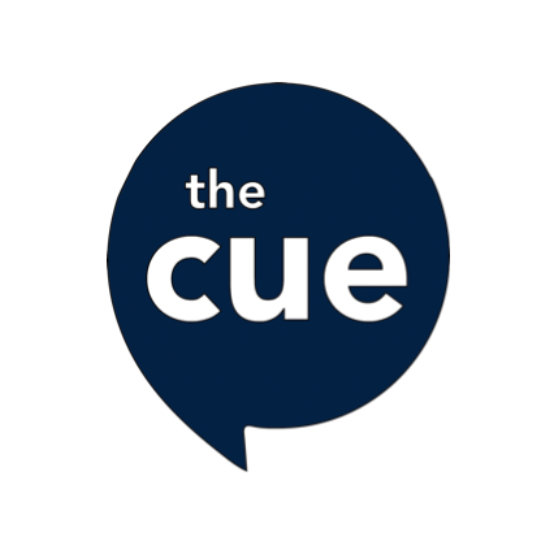 The CUE
The CUE is a web-based platform that connects students to the Paso del Norte Region. The CUE provides students with the option to browse through non-profit agencies and community engagement opportunities that fit their needs and interests.
The CUE allows community partners and student organizations to maintain an independent account to post events and opportunities, verify outputs, and streamline scheduling and data collection. It also allows students to discover and sign-up for service opportunities.
The platform features additional engagement resources such as:
Additional forms of impacts are being tracked beyond direct service hours, including training, funds donated/raised, goods donated, research, voting, and others as defined by faculty/staff/student leadership.
Service-learning course management with integration to Blackboard.
Enhanced group management with subgroups available to campus departments, centers, and student groups for managing community engagement initiatives, partnerships, and tracking outcomes.
Integration with our student information system, MineTracker, and other campus databases.
Fundraising and ticketed events for social philanthropy initiatives with on and off-campus organizations.
Survey and Application modules to support program applications, evaluations, and other assessment needs.
To begin exploring community engagement opportunities that match your interest/needs, join The CUE! 
---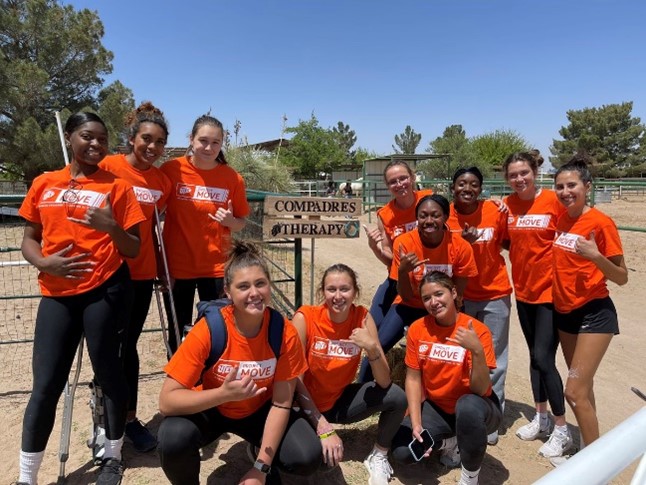 Project MOVE
During the past 12 years, the university has hosted its annual day of service called Project MOVE (Miner Opportunities for Volunteer Experiences). Campus leaders created this event so UTEP students, faculty, staff, and alumni could give back to the community and provide opportunities for volunteers to learn more about the community, its residents, and their needs.
During Project MOVE 2022, we partnered with 12 Community Partners and 468 UTEP volunteers to complete a total of 2,340 hours of service!
Ongoing Community Partners include:
Rebuilding Together
The Food Bank of El Paso
City of Vinton
Humane Society
Child Crisis Center
CASFV
USO
Salvation Army
YWCA
Compadres Therapy
---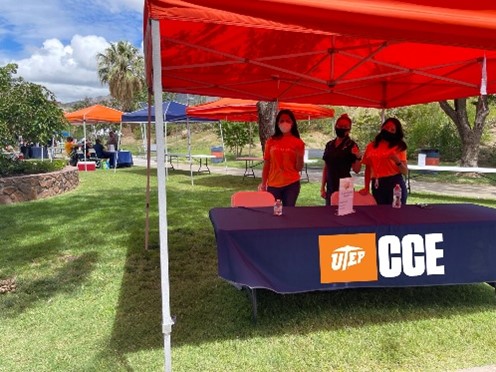 Volunteer Fair
The annual Volunteer Fair is a great opportunity for UTEP students to match their skills and talents to the needs of El Paso's nonprofit agencies. Community partner representatives that assist children, animals, and veterans share their mission and need for student volunteers during this networking event.
---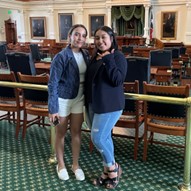 Voter Engagement
The CCE coordinates several voter education and engagement initiatives to inform students of voting practices and community outreach opportunities.
If you would like to register to vote or have questions about the election and voting process, please contact our department at (915)747-7969 or visit our website by following this link
---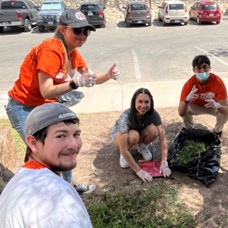 Days of Service
During the academic school year, the CCE coordinates several local days of action that coincide with nationally recognized days of service. If you're looking for an opportunity to get involved in a larger event with the El Paso community, participate in these events to get started.
---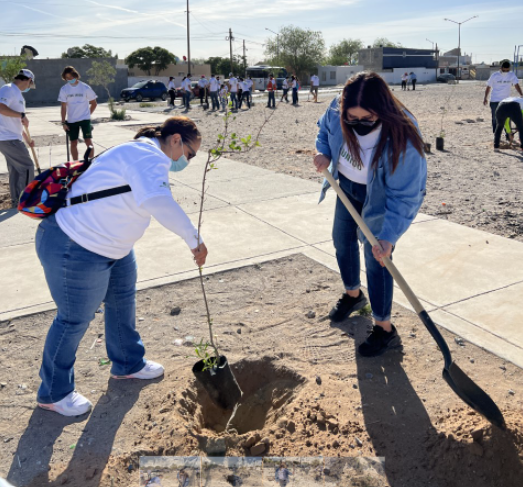 Volunteerism for Students
The CCE connects organizations and students through service opportunities that are shared through days of service, traditional volunteer options, and one-day events. By volunteering, students support community needs by developing an understanding of social issues around them.
By volunteering, you will have the opportunity to support community needs while developing a social network in the El Paso community. Community-engaged students become well-rounded citizens, prepared with the knowledge, and skills to understand the needs and issues in the community.
Community partners include:
Boy Scouts of America
Center Against Sexual and Family Violence
Child Crisis Center of El Paso
Compadres Therapy
El Paso Health
El Paso Zoo Society
El Pasoans Fighting Hunger
Humane Society
YMCA
To begin exploring other volunteer opportunities visit The CUE.