Welcome to the Office of Research and Sponsored Projects
FEATURED NEWS
UTEP Awarded $1 Million NNSA Grant to Expose Minority Students to Nuclear Energy Industry
EL PASO, Texas – Students from The University of Texas at El Paso will have more opportunities to train for competitive jobs in the energy industry through a $1 million grant from the National Nuclear Security Administration (NNSA).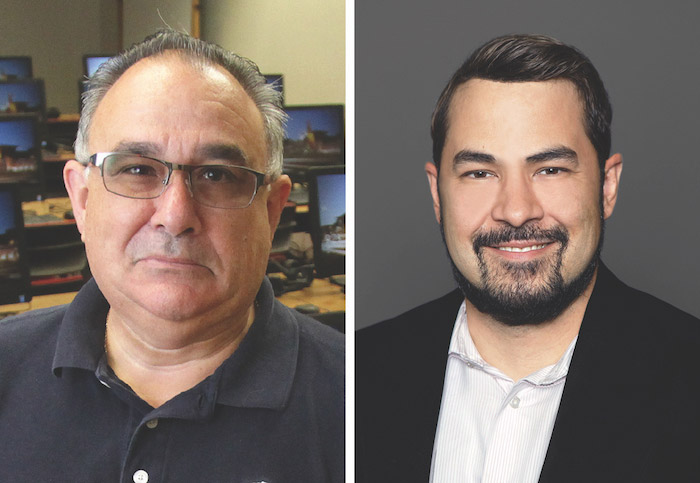 UTEP Team to Assess Security and Strategic Trade Management Academy's Coursework
The U.S. Department of State has awarded a $34,000 grant that researchers from The University of Texas at El Paso will use to evaluate training programs offered to international representatives to enhance U.S. security.
UTEP Houses Exclusive Femtosecond Laser Machine as Part of Multiple DOE Grants through Honeywell FM&T
The University of Texas at El Paso is now home to one of only three femtosecond laser machines in the world – a feat that significantly enhances the University's advanced manufacturing research and is funded by six grants totaling more than $1 million backed by the U.S. Department of Energy through Honeywell Federal Manufacturing and Technologies.
UTEP Researchers Make Discoveries to Better Understand SARS-CoV-2 Virus
EL PASO, Texas – An effort led by Lin Li, Ph.D., assistant professor of physics at The University of Texas at El Paso, in collaboration with students and faculty from Howard University, has identified key variants that help explain the differences between the viruses that cause COVID-19 and Severe Acute Respiratory Syndrome (SARS).
Quick Links
Research Stories
Read about UTEP's latest 
research stories
 in our Expertise Connector website. 
---
Connect With Us
The University of Texas at El Paso
Administration Building
Extension (Main): 915-747-5680
Fax (Main): 915-747-6474
Kelly Hall - 7th Floor
Extension: 915-747-5401
Fax: 915-747-8030