Opera UTEP (Opera Workshop)
Opera Workshop (aka "Opera UTEP) is an ensemble class which teaches student singers the fundamentals of operatic performance. Skills such as body awareness, movement, dance, role preparation, character development, acting, stage combat and audition techniques are among the topics to be explored and practiced in the course.
Repertoire for public performances is selected to meet the voice types and skill levels of the enrolled students and may include scenes from opera and/or musical theater, one-act operas, and/or major works from the operatic repertoire. See below for a list of current shows and previously performed works.
Additional Performance Opportunities
Opera UTEP singers often perform in small roles or as choristers or young artists with El Paso Opera. Additionally, they have performed as soloists with El Paso Symphony Youth Orchestras, on faculty concerts, and various outreach events throughout El Paso.
Guest Artists
Opera UTEP hosts residencies, master classes and talks with guest artists several times a year. Upcoming and recent guest artists include:
Frederica von Stade, mezzo-soprano, opera legend
Alan E. Hicks, director, author of Singer and Actor
Josey Pickett, choreographer, dance instructor
Darci Balkcom, Alexander Technique instructor
Jorge Martín, composer, pianist and vocal coach
Jay Stratton, guest director, acting coach
Luis Alejandro Orozco, baritone
Lisa Vroman, Broadway soprano/actor
William Sharp, Grammy-award winning baritone
Levi Hernandez, baritone
Danielle Talamantes, soprano 
Adrienne Danrich, soprano, composer, actor, writer
Maestro Brian DeMaris, conductor and vocal coach
Mandy Herrera, choreographer, dance instructor
Dr. Risa Renae Harman, soprano and career coach, director of voice at Bay View Music Festival
Lisa Smith, choreographer, dance instructor
Randall Bills, international tenor
Maestro Steven M. Crawford, vocal coach and conductor, former assistant conductor at the Metropolitan Opera
Randi Rudolph, vocal coach
Justin Lucero, director, acting coach, Artistic Director of El Paso Opera
Kevin Deas, international baritone
Jessica Medoff, mezzo-soprano/actor
Ricardo Rivera, baritone
Sandra Paola Lopez Ramirez, movement coach
Current Events
A full listing of current events may be found on our Facebook page.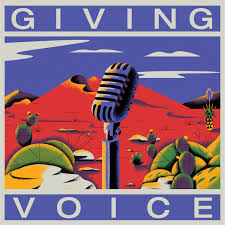 Opera UTEP: Giving Voice, Oct. 13
Fall 2020 kicks off with
Opera UTEP: Giving Voice
, a concert celebration of Hispanic Heritage Month, in collaboration with our community partner,
El Paso Opera
.   Guest artist,
Luis Alejandro Orozco
, baritone and UTEP faculty soloists join the Opera UTEP singers and Dr. Esequiel Meza, pianist, performing famous arias, art songs, romanzas and boleros from Spanish and Latin American repertoire.
Fall Opera Showcase, Nov. 6 & 8
Our
Fall Opera Showcase
this year will be An Evening of Arias. Each student will sing an operatic aria with another student performing a dramatic reading of the text in English. The artists will switch roles on the second performance. Join us both nights for different singers, different repertoire!
>> LEARN MORE
Recent Productions
Photos and videos from recent productions are available on our Facebook page.
WHAT IS OPERA?, PART 2 (Spring 2020, produced entirely online due to the pandemic)
WHAT IS OPERA? (Fall 2019)
SISTER ANGELICA (Spring 2019)
LA BOHEME, Act 2 (Spring 2019)
THE TELEPHONE (Fall 2018)
A HAND OF BRIDGE (Fall 2018) 
Scenes from LA BOHEME, MADAMA BUTTERFLY and SUOR ANGELICA (Fall 2018)
Scenes from BEFORE NIGHT FALLS by Jorge Martin (Fall 2018)
I'M A STRANGER HERE MYSELF: Scenes and Songs by Kurt Weill and Friends (Spring 2018)
ON BROADWAY! (Fall 2017)
FLEDERMAUS & FRIENDS (Spring 2017)
CHEERS! A Toast to Opera & Musical Theater (Fall 2016)  
SPEED DATING TONIGHT! an opera by Michael Ching (Spring 2016) 
PASION! Opera scenes with Spanish passion (Fall 2015) 
THE MAGIC FLUTE (Spring 2015) 
SWEENEY TODD (Fall 2014)
Leadership
The class is taught by Director of Opera Cherry Duke with pianist Dr. Esequiel Meza. Student leaders include graduate teaching assistants, a student administrative assistant and student production crew leaders. 
Class Schedule
The Opera Workshop class meets 6 hours a week in the fall and spring semesters. There are no prerequisites for the course but prior performance experience and the ability to independently learn assigned music are helpful. Enrollment must be approved by the director based on auditions. Auditions are scheduled as needed. 
Academic Credit
Opera Workshop may fulfill undergraduate (MUSA 2253, CRN 11114) or graduate ensemble credit (MUSA 5101, CRN 11998). Two semesters are required for undergraduate vocal performance majors, though the course is open to all qualified singers, and many choose to take the course multiple times.
Follow us!
Facebook: http://facebook.com/OperaUTEP
Instagram: http://instagram.com/operautep
YouTube: https://www.youtube.com/channel/UClGIwbjkmWqx7WmqvoHQ3zw