Agency Managers
Recommendations for Community Partners
Information updated as of 8/25/2020
We understand that changes to the university's instructional delivery method and policy for student community engagement impacts you, and we apologize for the inconvenience.  We want you to know how we can best work together to support you as our community partners.  Many faculty and staff are still looking for ways to engage their students with community partners.  In order to connect with you in the most appropriate and meaningful ways, we ask that you continue to list your service experiences on the CUE, with an emphasis on virtual or online opportunities, services that can be completed remotely, or outdoor service opportunities. 
Below are instructions for listing a community engagement need as remote/virtual:
Log in to the CUE with you manager account.
Go to My Agency at the top of the screen.
Go to the Needs
Click on Edit below the Need you would like to change.
Modify the Title into something that includes Remote/Virtual (this is the section that the students can see more easily) and scroll down to the option "Virtual Need?" and select Yes.
The CCE will support community partners in sharing community engagement/volunteer needs, both in-person and remote/virtual
Community Partners are encouraged to consider ways to continue to engage with our students virtually. Virtual service opportunities include ways that volunteers can support your organization from home or online, such as
Writing cards, sending letters, or doing craft projects (such as making toys for shelter animals, knitting hats and scarves for homeless individuals, or making blankets for seniors)
Becoming social media ambassadors to raise awareness of your organization and related social issues through advocacy
Offering a skilled service that they can do remotely, such as web development, graphic design, writing/editing, or translation
Offering online delivery or services such as tutoring and mentoring or theatre or musical performances
Recording audiobooks or how-to videos
Community partners are organizations that work with UTEP students and faculty to meet needs in our local community. Community Engagement Courses is an excellent way for students to tap into what they are passionate about, how they can connect and learn about local organizations, and networking opportunities with leaders in our community. Student learners enable organizations to meet their goals as well as represent the link between the partner and the intellectual resources at the University of Texas at El Paso. 
Tips
& Guidelines for Agencies
Provide designated supervisor(s) and contact(s) who will:
1.

 Supervise student hours 
6. Update CUE account
2. Provide academic base
7. Sign student timesheet only if complete
3. Flexibility with students schedule 
8. Remember Community Engagement Courses is not regular volunteerism
4. Inform student of changes 
9. Become familiar with the CUE
5. Provide site requirements
Community Engagement Roles: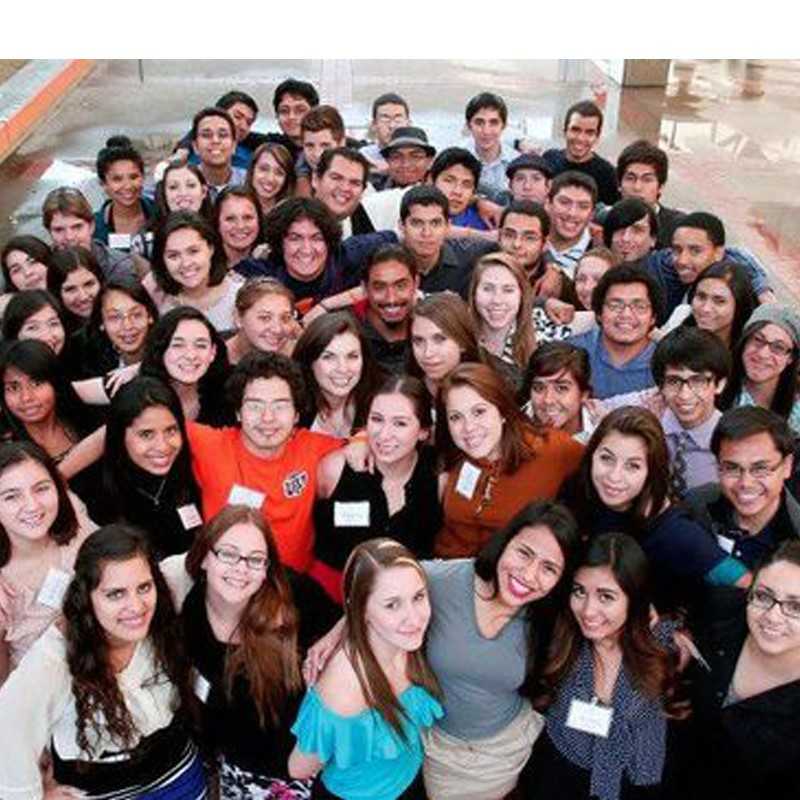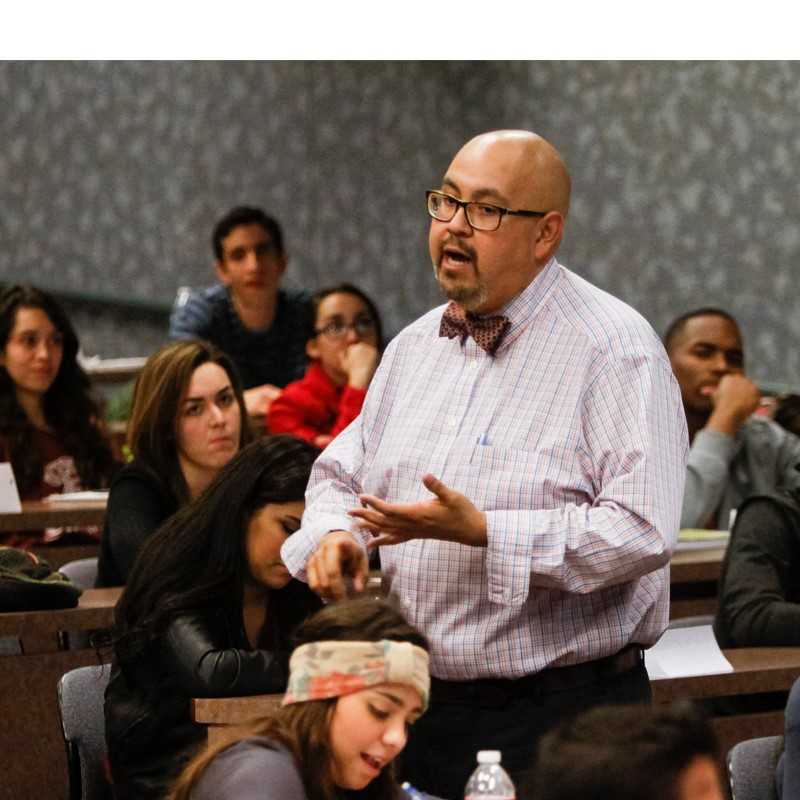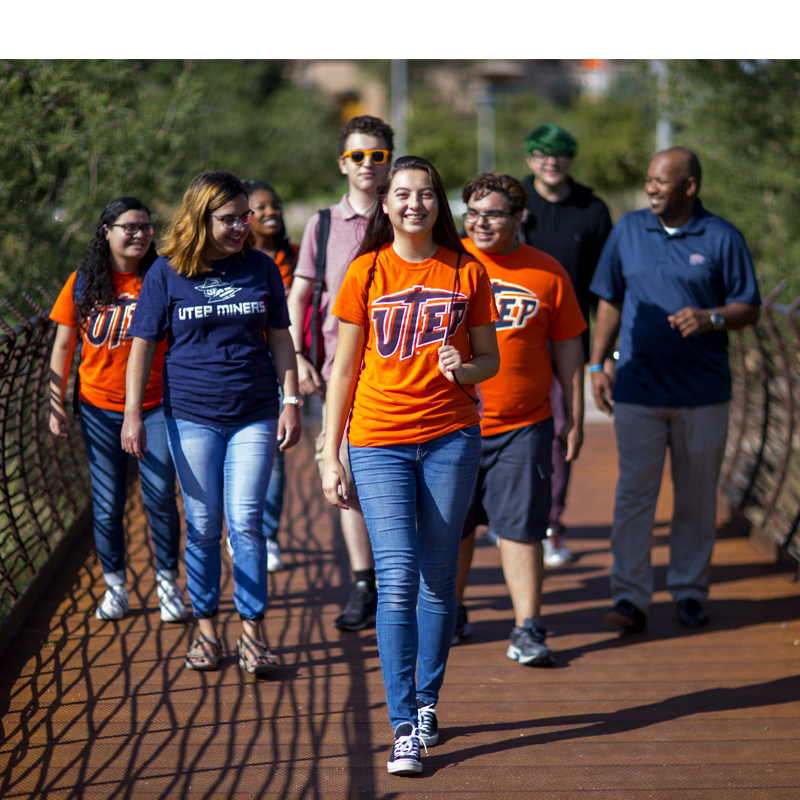 Be part of Service-Learning!
Process: 
Submit an application to us
Agencies are then matched to fit professors course description
Students contact their agency of choice and agree to a Service-Learning schedule
Students complete Service-Learning hours with the guidance of their agency supervisors
There are two models that we use to help with our Service Learning process: 
Model 1: The Placement based model
This is where students typically complete a minimum of 20 hours of service and the faculty member has a variety of choices for the students to participate in. 
Model 2: The Community Partnership model
The faculty member will typically work with one or two agencies and have a project assigned for the students to participate in to help the needs for that organization.
One of the important parts of Service-Learning is making sure that it formally structures within the class, as far as including it in the syllabus, assigning a grade to the activity, and laying out the requirements as far as what students need to accomplish in order to get the full grade for their participation. 
Navigating the CUE 
Creating Needs and Events
A CUE account will allow you create Needs and Events, but also verify hours for Service Learning Students.
Steps: 
1. Log In

2. My Agency Tab

Start by clicking on your organization's name on the "My Agency Tab", you can find the "Need or Event" tab by scrolling down.




 

 

3.

 

Create a Need




You can find a "Add New Need" button under the Manage Needs section. You will be prompted to fill in information regarding your need.

 

After you have filled in that click the "Create Need" button to post your new need.

 

 

4. Create an Event

After clicking on your organization's name on the "My Agency tab, you can find the "Event" tab by scrolling down next to where you found the "Need" tab 

 

After you have filled in that information click the "Create Event" button to post your new event. 

 

 
Navigating the CUE 
Verifying Hours for Service Learning Students
A CUE account will allow you create Needs and Events, but also verify hours for Service Learning Students.
Steps: 
1. Log In

2. Sign In

After signing in, click on the "My Agency" tab

3. Find the Time Tracking tab

Scroll down to see a list of tabs horizontally on your screen. 

 

Click on the Time Tracking tab "

4. Verify Student Hours

Scroll down to see Hour Type and Hour Detail

 

You will be able to Approve/Deny volunteer hours
The CUE:
The CUE (cue.utep.edu) is a web-based platform that's purpose is to connect students to the El Paso Community. The CUE provides students the option to browse through non-profit agencies and select volunteer opportunities that fit their needs and interests. During the semester Service Learning students will learn how to navigate the CUE and connect their CUE account to their course.  
On the CUE students can:
Find volunteer experiences and community internships
Connect to their Service Learning course
Track volunteer hours
Learn about nonprofits 
Find events  
Learn how to navigate the CUE 
| | |
| --- | --- |
| Create agency account: | Create an account to view and manage your agency's Service Learning opportunity |
| Manager on the CUE: | A manager is able to see the name of their community organization & make changes to their profile.  |
| Update contact information: | Service Learning participants will need to see an up-to-date contact list to reach your agency. |
| Create a need: | Create a need where participating Service Learning students may view each opportunity and motivate them to get involved. |
| Make an event: | Events are a great way for students to communicate, collaborate, and interact. When events are created, students can sign up and engage in college experience and networking opportunities. |
| Verify hours for Service Learning: | Students will receive credit for their hours of engagement when managers verify hours of Service Learning.  |
Click below to download the following Service Learning Forms:
Student Training:
Complementary forms:
What is Service Learning?

Service Learning is a teaching method for students to gain academic content while also serving the community.

Purpose of Service Learning?

Service Learning serves the student, community, and the faculty member; it allows us to expand our university and to work alongside our community.

How to Facilitate a Service-Learning Consultant Model

Service-Learning consultant model is used in order to provide students an opportunity to apply their skills that they are building in statistical modeling and also work in service and with community organizations so that their expertise can have impact.    

Requirements for Classes

If a faculty member is interested in participating or incorporating Service-Learning in their class, we are here to help make that happen. 

Ethical Considerations of Service-Learning

Working in a Service-Learning capacity is confidentiality and to protect the integrity of confidentiality of that agency. 

Co-Teaching with Community Partners

Service Learning is not volunteerism, it has an academic component to it. 

Building Community Partnerships--What it Takes

Partnerships is about starting where people are, finding ways of coming together to identify mutual interests not always needs, but mutual interest and it's a long-term relationship.

What is True Reciprocity?

Being engaged in Service-Learning and learning about the history of a community, the culture, being active, developing relationships with people in the community is really at the heart of our profession.

Preparing students for Service Learning

In being able to help the students connect what we teach in the classroom, what we help them to learn, they can actually see in the community through real-life experiences. 

Effective Service Learning Reflection

Reflection is really important, you don't separate your reflection from your observation, they go hand in hand. 

Identifying Appropriate Community Partners

First step is finding a community organization whose focus area directly relates to the course content in the particular course that you want to offer service learning in. 

Service Learning with Freshmen

Like most experiential learning, the student gains more by reflecting upon their experiences than simply by going through them.