Getting the Most Out of LinkedIn
by
UTEP Connect
Standard Oil. U.S. Steel. That guy with the top hat and funny moustache. These are examples of monopolies. And so is LinkedIn – the site that completely owns online professional networking.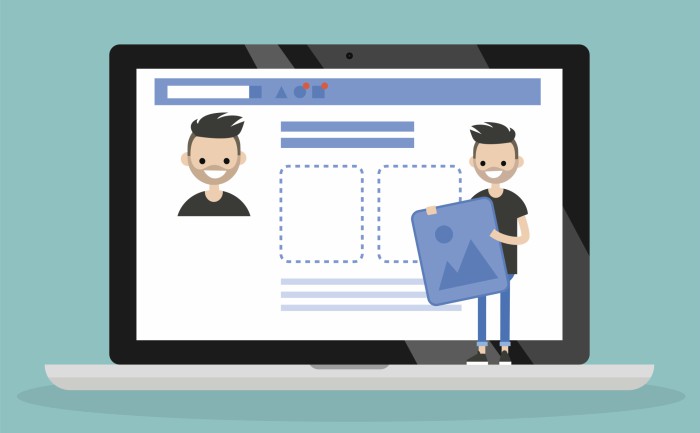 If you want to:
grow your network
get a job
look for a mentor
learn about virtually any company
GET A JOB
publish and share thought leadership
join an online professional group
GET A JOB… 
…then you must learn to be an expert user of LinkedIn. But how? 
Glad you asked. First, make your LinkedIn profile sing (beautifully and on-key). Then, discover how you can be more proactive using tools available on LinkedIn.
Your profile is your best first impression
LinkedIn has a massive number of members. That's the best thing, and potentially the worst. In the professional world's largest crowd, your profile must stand out. So, what helps make an outstanding profile?
Your profile photo should be clear and professional. You can use your background photo to illustrate an interest or passion, especially if it's led to personal success or is tied to your career interest. 
Your profile headline – just below your photo – doesn't need to be a repeat of your current job title: that's already in your experience section (or position as a "student" if you're still in school.) Instead, you may want to use the headline to say something unique that would appeal to an employer. Instead of "Sales Representative," you could use: "Sales Grower." 
Your summary (just after the headline) is an opportunity to become truly unique. While the rest of your profile provides a list of skills, jobs and titles, this is the part that makes you human. Don't just write a career objective. Give contacts and employers real insight into who you are, what drives you, and why you're passionate about what you do (or want to do) for a living. Make your summary personal, interesting, and conversational. Tell a story. When did you first realize you wanted a career in ________? How did you follow that path through school and beyond? You can also add outside interests and hobbies, if they make you more interesting or show something positive about your personality. For example, volunteering demonstrates an unselfish passion to help others and achieve greater world goals. Mountain-climbing or running marathons show you're competitive, tough, and willing to push your limits. Finally, the summary is the place to add video you've been involved with that helps sell you or tell your story. It's another chance to be unique. 
Work experience should be limited to 15 years – anything longer really isn't relevant. Besides, it ages you. Fill out the description, including quick bullets of responsibilities with quantifiable success, whenever possible. For instance, instead of, "Grew client engagement," write, "Achieved organic client growth of 20%." 
You should add all skills that are relevant to your field. Use your network to gain endorsements. If you need a boost, endorse your contacts first. They will nearly always endorse you back. 
For recommendations, you need to reach out to close contacts – ones you have worked with successfully. 
Don't just wait for that job to come to you
It's much easier to get the attention of recruiters when you're proactive. Luckily, LinkedIn has ways of making them notice. 
Follow your target companies. Just about every organization has a LinkedIn page. Make a list of companies you'd love to work for and follow them on LinkedIn. You'll find out what they're doing, how they're growing, and the latest news. Use this when contacting their recruiters. They'll appreciate that you're "stalking" their company. 
Grow your network. Fortunately, there are several ways to make new contacts. First, click on My Network and you'll see an extensive list of "People you may know." All have some connection to you, either through contacts, career, job experience, or location. Search "colleagues", and you'll find others you've worked with at the same companies. Each 1st degree contact you have is connected to many others, making it easier to grow your network. And that could help introduce you to your next job. 
Use the LinkedIn Jobs function. It provides you with an extensive list of job openings, based on your career interests. You can even secretly let recruiters know you're looking, so your current employer won't find out. 
So, now you know how to look your online best using LinkedIn. Do a bit of homework, polish up that profile, go out and show your favorite companies the love – and land that job worth getting up for in the morning.
What's Next?
Considering getting a second degree or coming back to finish a degree you had previously started? Explore your options with UTEP Connect's convenient, 100% online undergraduate, graduate, and certificate programs. Our enrollment counselors are available to help. Simply reach out, and we will contact you directly.
---