The top 3 ways getting a degree puts you ahead
by
UTEP Connect
Whether you're starting a new career or looking for a leg up in your existing profession, you already know that getting a degree can be beneficial. But if you're reading this right now, it's likely you're wondering just HOW beneficial. You're not alone! As you look into what it takes to get a degree, you'll realize it requires a lot of time, work and expense.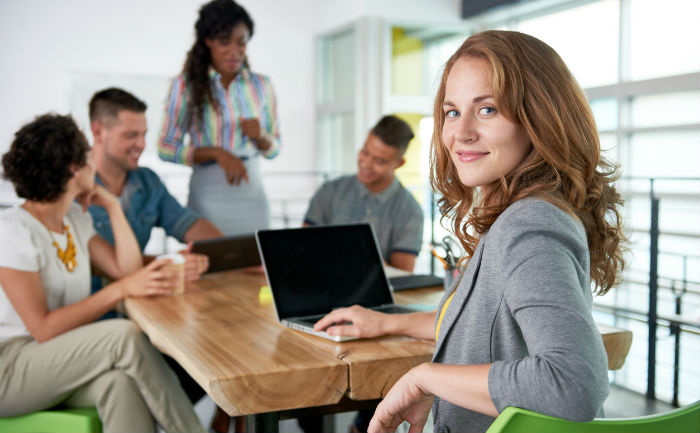 Although there are no shortcuts, you can certainly make things easier on yourself if you earn your college degree online. An online program lets you study on your own schedule, whether that's first thing in the morning, over a cup of coffee before the kids wake up, or late at night when the rest of your day is done. And while you may need to engage in some high-intensity juggling to make room in your day for coursework, the statistics say this will start paying off almost right away, a trend that will continue for the rest of your life. As you weigh the pros and cons of jumping into higher education, consider the following findings:
A degree makes you more qualified – for any job
You may have heard that many graduates go into fields that have absolutely nothing to do with their degrees, or that it really doesn't matter what degree you get. It turns out this is true: As Forbes points out, only 27 percent of college graduates end up in a job related to their major. But don't assume this means earning a degree is unimportant. According to Bloomberg, 60 percent of hiring managers judge an applicant's eligibility based on whether they have a degree.
In fact, having a degree can get you past a potential employer's first round of elimination: Fully 75 percent of the employers Bloomberg surveyed said they look at whether applicants have a degree to narrow down the list of job candidates. And a CareerBuilder survey revealed that 38 percent of employers have raised their hiring standards, demanding more education than ever before.
A degree means you're worth more professionally
It's no secret that as your education increases, so does your income. Generally speaking, having a college degree will dramatically heighten your earning potential. For instance, a 2014 Pew Research Center report found that millennials without college degrees were earning an average of $28,000 a year, while millennials with college degrees averaged $45,500 a year. This disparity can really add up: LinkedIn reported that college graduates earn as much as $1 million more than their non-degreed counterparts over the course of their working lives.
Moreover, the United States Bureau of Labor Statistics noted in 2015 that master's program graduates averaged $12,000 more a year than bachelor's program graduates.
A degree makes you more recession-proof
In addition to improving your ability to get a job and increasing your earning potential, a college degree can also shield you from the worst effects of a recession. According to a study released in 2013 by the Pew Charitable Trusts, many workers with bachelor's degrees were able to weather the Great Recession, with 69 percent employed before the recession hit, 67 percent employed during and 65 percent after. In stark contrast, only 55 percent of non-degreed workers were employed before the recession, a figure that fell sharply to 51 percent during and 47 percent after.
Additionally, individuals with degrees recover from recessions faster than members of the less-educated workforce. In 2016, CNN reported that of 11.6 million jobs since the recession's end, 8.4 million were taken by employees with bachelor's degrees. That's nearly three-quarters!
Why earn a college degree? To invest in your future
We know it can be difficult to keep up with work, family and other facets of your life even without adding school into the mix. With this in mind, it makes sense that you'd be asking yourself: Why earn an online degree when you already have so much on your plate?
But the statistics detailed above illustrate that the real question is not why, but when? After all, online degree programs make it easy to get your degree on your own terms. Don't wait! The sooner you get started, the sooner you can reap the benefits in your professional and personal life.
---