Diversity in Classrooms: Preparing Teacher-Leaders to Address Inequality
by
UTEP Connect
"A lot of other programs look specifically at race and racism in terms of black and white," Char Ullman, educational anthropologist in the Department of Teacher Education at UTEP, said.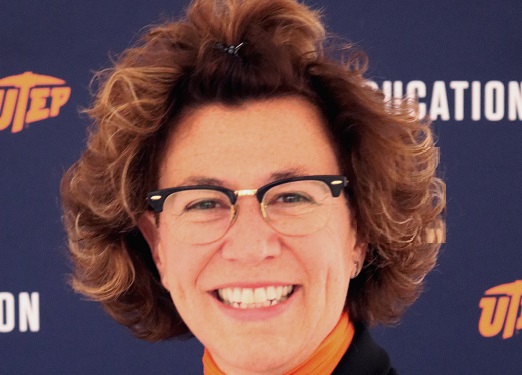 That certainly applies for the program she helped create. Yet, the approach for the 100% online M.A. in Education With a Concentration in Diversity, Equity and Social Justice was much broader. 
"One of the things we wanted was to create a program that looked at race and racism, but also other kinds of oppressions," Ullman said. "For example, we have a course in feminism transnational and post-colonial feminism. We have a class in critical disability studies. We have a class in environmental racism. We have a class in queer theory and pedagogy, critical race theory and a field that's called LatCrit, which is Latinx criticism along the lines of critical race theory.
"We wanted it to look at more than one aspect of identity." 
Building the Degree Program
Developing the diversity, equity and social justice program occurred at the same time other major events were happening.  
"The murder of George Floyd happened at the same time that we were already in the process of creating this program," Ullman said. "It was certainly an impetus and many students in the program have told us that they applied to the program because of George Floyd's murder. 
"But what the program adds really is how it reflects trends that are happening in the field of education around equity and social justice. The idea of the program was to shine a light on social inequities and the oppression of people of color and other groups in the United States. That's been dealt with in education for quite a long time, but this program brings all of that work together and we hope it'll help to inform folks who are becoming teachers, leaders and researchers in a variety of fields." 
Response From the Job Market and From Students
The M.A. in Education With a Concentration in Diversity, Equity and Social Justice is still a young program at the time of publishing.  
However, it has attracted a great deal of attention, perhaps most notably from potential employers. One example is how a college in California sought out graduates of UTEP's program for a position as director of social justice. There weren't any graduates to refer at such an early stage in the degree program. 
The demand from students has already exceeded expectations. At the onset, "...when there wasn't much advertising, we hoped we would get like five or 10 students," Ullman said. "Instead, so many fabulous people applied we couldn't wait to accept that we had to start a second start time. We now have a fall start and a summer start."  
Before the first year of the program has even come to a close, there are approximately 70 students enrolled in the degree. There is a lot of diversity in terms of race, ethnicity, sexuality and gender, as well as professions.
Ullman noted how students include a policy analyst in Austin, another who runs a racial justice program at the YWCA in Pennsylvania and a student who is the head of migrant education for the State of Texas. There are bilingual teachers, special educators and math, science and history teachers. Others include nurses, physical therapists and those in sports medicine.
"It's really exciting," Ullman said. "Students in the program have told me that courses have been really transformative, both in their thinking and their actual practice."  
Are you interested in learning more about this 100% online degree that requires no GRE and can be completed in as little as 16 months? Check out the program page or click the button below to connect with an enrollment counselor who can answer any questions you can have.
---