Countdown to Christmas: 13 creative ways to make studying fun during the holidays
by
UTEP Connect
With the sound of carols in the air and events planned for nearly every day of the week, the holidays can be a hard time to stay focused on school. These 13 creative ways to study will help you stay on top of your courses without sacrificing time with the ones you love.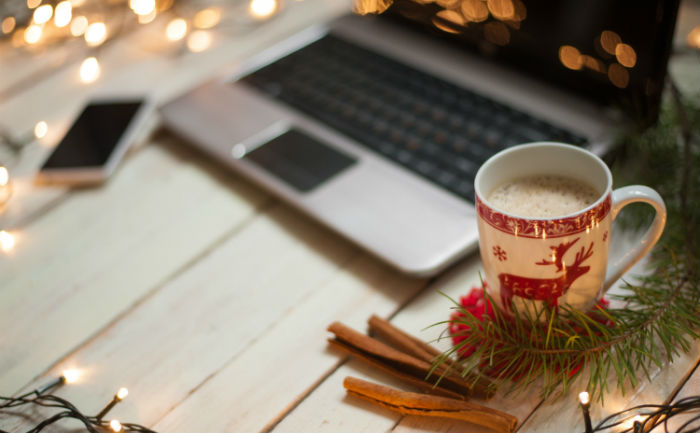 Act out your textbook
Textbooks aren't known for their excitement, but this tip can at least make them more entertaining. Turn your textbook into a script and dramatically read it aloud as if you're in a Shakespearean play or a gothic horror.
Color your notes
If you're getting sick of rereading the same notes, make them stick in your memory by breaking out the markers and adding a pop of color. 
Illustrate concepts
Comics are a fun and effective tool to help you retain information, so flex those creative muscles by putting together a short comic about the material.
Make studying a family affair
Ask your loved ones to play Alex Trebek and ask you questions from your textbook or flashcards. (Bonus points if you answer with "What is…?")
Sing along
Music can be a powerful aid in learning new material, so why not sing a little as you acquaint yourself with new concepts? Either read the textbook in a sing-song voice or go a step further and write a whole song about the material. 
Teach your loved ones
Grandpa may not plan on learning about cell mitosis during the holidays, but you can still offer to teach it! Explaining class concepts to family members is an effective way to cement your knowledge.
Keep it quick
There's no cramming during the holidays! Keep yourself on task by committing to small but frequent study sessions.
Record yourself
Before you start your holiday break, spend some time recording notes on your phone. While shopping for gifts, play back that audio recording to fit in some extra study time.
Explore a new study spot
Mix a reward with studying by finding a fun place to hit the books while visiting family. Whether you choose an unfamiliar coffee shop or a quiet cafe, try something new while going over old material.
Find videos
YouTube is a great resource not only for cute animal videos but also for learning. Find some videos on concepts you're studying to learn in a more visual manner.
Add humor
Some of your topics and assignments may seem dull or repetitive, but adding some humor to your studying can help keep things light and fun. 
Ask questions
Don't just rely on the textbook to ask questions. Start putting together concepts in your head by coming up with some of your own questions about the material, then find the answer.
Fill in the blank
By taking a bottle of Wite-Out to a copy of your notes, you can create your own fill-in-the-blank adventure. 
While it's important to relax over the holiday season, it's also critical to keep up with your learning. These creative ways to study may help you stay on track during the holiday season. For more study tips and tricks, find out which part of the day is best for your study sessions.
What's next?
Interested in learning more about UTEP Connect and our 100% online undergraduate, graduate, and certificate programs? Reach out, and an enrollment counselor will contact you directly.
---