Should You Get a Master's Degree?
by
UTEP Connect
Getting a master's degree can be an asset for your career. Yet, of course, it comes with a time and financial investment from you.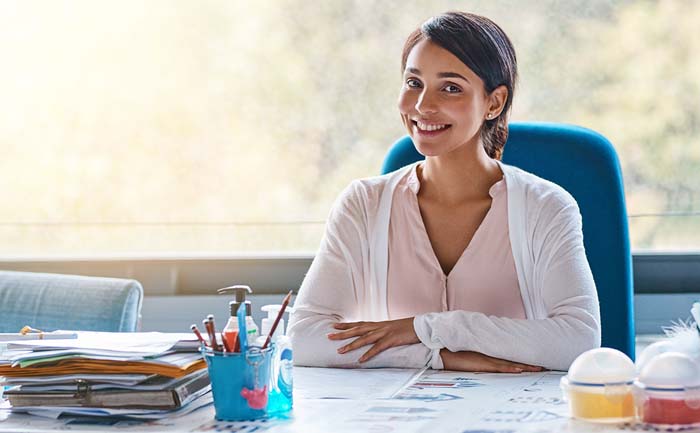 How do you know if you should get a master's degree, ultimately? One key is asking specific questions that apply to your situation. After all, given data from the Bureau of Labor Statistics (BLS), it's obvious that a master's degree has a positive impact on the bottom line for full-time workers. 
Those with a bachelor's degree as their highest degree earn $1,305 a week and have an unemployment rate of 5.5%.
Those with a master's degree as their highest degree earn $1,545 a week and have an unemployment rate of 4.1%.
 That data is a start. But you still have to ask yourself how a master's degree will help you. And then examine whether it fits in with your overall life goals and plans. 
How Will It Help Your Career (Switch)?
Considering what a master's degree means in your industry—or the industry you'd like to move to— will give you a lot of information and guidance in determining whether you should get a master's degree.
For instance, if you in an entry-level business role within construction or another field entirely, you might be interested in a management role. With an online M.S. in Construction Management, you could secure a strong degree in the field for establishing yourself in a leadership role. According to the BLS, construction managers earn a median annual salary of $97,180. 
Of course, you may not be switching titles or industries at all. If you're already working as a construction manager—a field that typically requires only a bachelor's degree for entry—you could expect to be higher on the pay scale immediately after securing an advanced degree. The top 10% of construction managers earn more than $169,070, which gives you a sense of the potential for salary growth. 
Another example, and a rather common one, is found in teaching. Should you earn a master's degree if you're a teacher or want to become one? Here again, at least according to official numbers from the National Center for Educational Statistics, a master's degree pays off. For instance, teachers with five years of experience and a bachelor's degree earned $43,020 on average, compared to those with five years and a master's degree who earned $50,150. 
By getting a master's degree in teaching, such as an online M.A. in Education With a Concentration in STEM Education, you could experience a bump in pay while enhancing your career opportunities. After all, not only will that degree help you secure a raise, but it could open doors to different specialist and leadership roles. 
Does It Make Sense Financially?
Compare your current and potential salary to see what you might be able to expect after earning a master's degree, both immediately and down the line. Once you balance that against the program's cost, you can have a good idea about your total investment and return on investment. 
In the previous examples, the opportunity for a higher salary can easily cover the cost of the program. If you're interested in the construction management program, you may be an entry-level project manager in the industry, which, according to Glassdoor, equates to nearly a $55,000 salary. The jump to a more than $90,000 salary would in less than one year cover the cost of the online master's in construction management from UTEP—an affordable, 100% online program from a top-tier research university.
A similar trend happens in teaching. Without accounting for a promotion into an administrative role, you'd recoup the cost of your degree with a $7,000 salary bump as a teacher in a couple of years. At UTEP, there are several online master's degrees in education you can choose from, including STEM education, early childhood education, literacy education and diversity, equity and social justice in education. Any of those could expand your skills and marketability as a teacher or in some specialist, administrative or leadership role. 
Remember that you want to look at the total cost of the program. Where you study and work are critical because of the aid that both can provide, in addition to the important variable of cost. 
Educational Aid: At UTEP, you can take advantage of affordable tuition as well as financial aid and scholarships. Plus, out of all U.S. research institutions, UTEP boasts one of the lowest out-of-pocket costs.
Employer Aid: According to a survey from the International Foundation of Employee Benefit Plans, 92% of U.S. organizations offer some sort of educational benefit. A Society of Human Resource Management survey found that 49% offer graduate educational assistance. Make sure you take advantage of assistance already available to you. 
How Will It Impact You—And Your Schedule?
This final area is perhaps most important. A lot of people look at salaries and costs when evaluating whether or not to earn a master's degree, but what matters most to your happiness and sense of accomplishment is your goals. 
You could easily justify the cost of a master's with research on what you'll make in the future, but maybe it's just not for you—and that's OK. Of course, the inverse can be true. Some people find such value in what a master's can do for them not just professionally, but personally, so it doesn't matter (as much) whether the numbers work out within two or five or 10 years. 
Examine the passion you have for earning a master's degree. For many people, it being a major life accomplishment—which it certainly is—and helping you gain confidence in your skills is enough. Take a look at how one UTEP graduate framed what the master's degree did for her. 
"It has been a pleasure being enrolled in this program," Nadia Eleskandrany, a high school choir director and graduate of the online Master of Music with a Concentration in Conducting, said. "The professors are unbelievably kind, understanding and helpful. Though I have been involved with music my entire life, this degree furthered my knowledge, abilities and confidence in a way that I had not experienced before." 
With the program being online, it allowed Eleskandrany the ability to work while she earned her degree. 
"I have always wanted to pursue a graduate degree but was hesitant about the time commitment that it would require outside of being a full-time teacher," she added. "When I first heard about UTEP offering a conducting degree online, I knew it would be the perfect fit for me. It provided the opportunity to manage and maintain the rigor of a graduate degree within the constructs of my work schedule." 
You can earn your master's degree in a convenient online environment from UTEP. Connect with us to learn more about our programs and how they can help you achieve your goals. You can discuss your motivations, goals and ask any questions in a one-on-one consultation with an enrollment counselor.
---