Making friends in online classes
by
UTEP Connect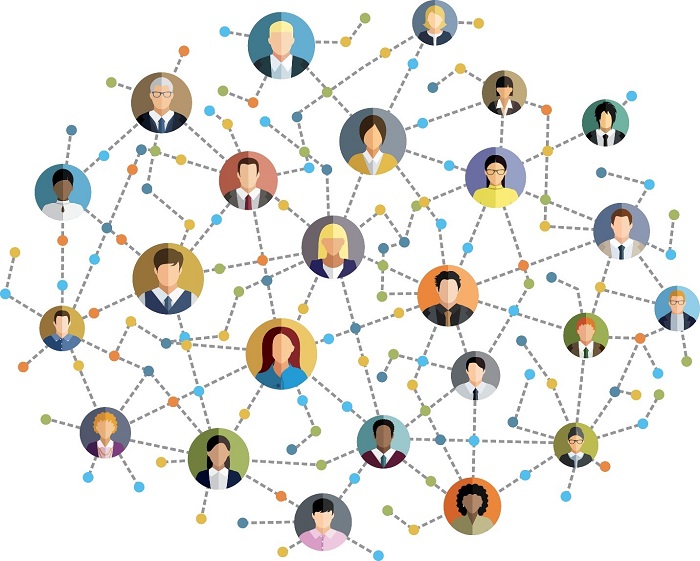 "No man is an island." – John Donne
You may have enrolled in an online program for the scheduling flexibility. Perhaps you appreciate the increased autonomy of many online classes, or maybe you live far from campus and a web-based program was your best educational option. 
Regardless of your reason for taking online courses, you will never be an island. 
Today's online courses leverage technology to maximize the most important benefits of traditional classwork – including connecting with your fellow learners. 
Making friends with online classmates exposes you to different perspectives, gives you opportunities to participate in study groups and is just plain fun! 
Here's a look at four ways to make friends with your online classmates:
1) Participate
It has been said that you only get out what you're willing to put in, and making friends with your online classmates is no exception. 
If you sit back, relax and don't actively participate in discussion boards (whether this is required or optional), your classmates are not likely to get to know you, so participate!
2) Get out of the (virtual) classroom
While curricular tools like discussion boards are great for getting to know your classmates in a formal, classroom-like setting, they only take you so far. To really become friends with your online classmates, get out of the virtual classroom and move your interactions over to social media. 
Connecting with your classmates on Facebook, Instagram, Twitter, Snapchat and other social media platforms will allow you to get to know each other in a much more personal setting. 
Of course, there are ways to connect outside of the virtual classroom that don't involve social media – instant-messaging, texting and gaming, for example – so you should consider those as well. If you're lucky enough to live close to one or more of your study buddies, you can even meet up in person (we'll have more on that later).
3) Become part of a student organization
The college experience is all about maximizing personal growth and gaining enrichment through shared experiences. One of the best ways to accomplish both is to get involved with a student organization. Not only will you get to throw your time and energy into something that interests you, you'll also be connecting with other students who have similar interests. 
Take a look at the list of student organizations that currently exist on campus. When you see something you're interested in, connect with the group's leadership to see if there's an online chapter. If there is, join it. If there isn't, start one!
4) Make friendship a priority
The life of an online student can be pretty hectic, with many juggling work, family obligations and personal interests in addition to class. On top of that, making friends with people you barely know isn't easy and can take time, which is why you should make it a priority. Otherwise, you'll quickly find it falling by the wayside in your busy schedule.  
5) Strike up a good old in-person friendship
It's quite possible that your online classmates aren't as far away as you think. These days, people can enroll in online courses from anywhere in the world, which means they could live 5,000 miles away from you or just down the street. 
Find out where your online classmates are geographically located. If any are nearby, meet them for coffee. If not, plan to attend a professional conference together, pack up and take a road trip together or plan your next vacation in their neck of the woods. 
However you go about making friends in online classes, you're sure to appreciate the personal and professional benefits.
---