The case for higher education
by
UTEP Connect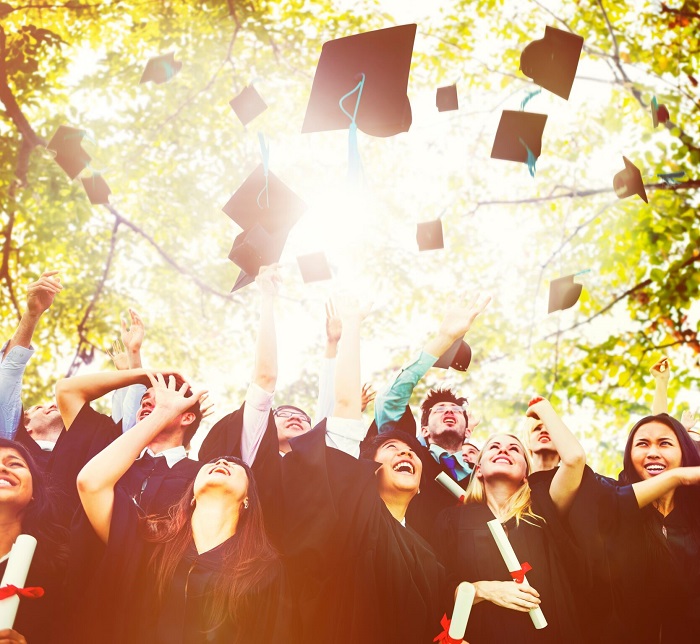 College is the ticket to a better job and more money. For some people, that's enough, while others seek to better themselves by pursuing a degree program that will help them develop:
Leadership
Organizational skills
Problem-solving
Self-direction
Those valuable skills can lead to satisfying, challenging jobs and more money.
"Today, you don't even question whether you are going to college," said members of a focus survey group in the '90s. For some, that's true, but others may be stuck in what seems to be an endless cycle of living from paycheck to paycheck. They think they can't go to college because they have to work.
Why you need higher education
The best benefit you'll receive from higher education can be summed up in one word: opportunity. You will receive more opportunities because you have a degree. More importantly, you'll be able to more clearly identify the opportunities that exist, and will know how to cultivate and develop them. This ability will change how you work, care for your family, travel, invest and retire – all because you sought a higher education.
Return on investment (ROI)
Here's a math challenge for you. Subtract the annual income of a high school diploma-holder from the annual income of a bachelor's degree-holder:
  $48,500 per year (approximate bachelor degree income)
- $23,900 per year (approximate high school diploma income)
  $24,600 more earnings per year
Here's another math challenge:
Add $17,000 (annual income increase with master's degree) to $48,500 (annual income of bachelor's degree holder):
  $17,000 per year (additional income with master's degree)
+$48,500 per year (approximate income with bachelor's degree)
  $65,500 per year salary
Although these numbers are impressive, they are also very conservative! For example, the Bureau of Labor Statistics (BLS) says the median annual wage for Education Administrators holding a Master of Education degree is $75,000 per year, and cites the same number for Registered Nurses holding a master's degree. That means half of these degree-holders earned more than $75,000 per year.
Of course, income depends on your field and what you want to earn, because you know how to develop the opportunities within your profession. Do you seek daily challenges in a fast-paced environment? What if time with your family is more important than a higher salary? You can always choose a less demanding role for a few years. With a degree, you have more options.
The future of higher education
In January 2017, Forbes magazine discussed the increasing gap between the "rich" and "poor" that our country is facing. Rising income inequality challenges us now and in years ahead.
You can do something now to ensure your
future job security during difficult economic times.
Earning your bachelor's or master's degree online is now an option at The University of Texas at El Paso (UTEP). We have developed online higher learning programs because we believe an accessible and affordable education should be available to all. Online degrees are just as valuable as on-campus degrees, and they are designed for those who are unable to attend classes in person due to work schedules or other demands. Your "classroom" is structured to work with your schedule and responsibilities.
Living "the good life" is about personal fulfillment and financial security. Call 915-747-4000 for more information, or apply today to begin the process of making your dream come true!
You're never too old to set another goal or to dream another dream.
 -C.S. Lewis
What's Next?
Interested in learning more about UTEP Connect and our 100% online undergraduate, graduate, and certificate programs? Reach out, and an enrollment counselor will contact you directly.
---