Tips for online learning success
by
UTEP Connect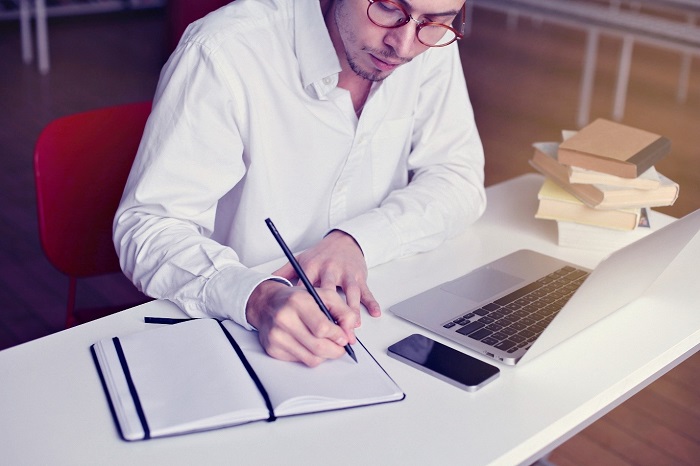 When it comes to online learning success, three factors are generally agreed upon:
Organization is crucial to keeping your assignments and schedule on track.
Patience is critical—you may not get everything right away, so it's important to take time to learn new skills and acclimate to new ideas.
Drive is key—you have to want to succeed to be successful.
But are those the only tips for success in online education? 
We asked our UTEP Connect professors to weigh in on the habits of their most successful online students. There was a wide consensus on what it takes to achieve online learning success, but these four tips really stuck out: 
1.      Don't just be up to date, be ahead!

I would recommend reading or otherwise interacting with all course material, staying up to date on assignments and tasks, and scheduling blocks of time to work on the class. Because online courses are less structured than face-to-face courses, students have to introduce their own structure. If they try to fit their classwork in a few minutes here or there, they will not likely be successful.
Misty Duke, Lecturer, National Security Studies Institute
2.      Be present every day. 
Students who excel in online courses check in every day to make sure they are completing their assignments in a timely fashion. Checking in every day ensures that the student is aware of all assignments, materials and other aspects of the course on a daily basis that will help the student remember key deadlines. Meeting deadlines is another key … aspect to student success. If a student falls behind, it is very difficult to catch up because many of the courses are accelerated and build on previous course materials.
Stacey K. Sowards, Ph.D., Chair & Professor, Department of Communication, Board Member, International Environmental Communication Association, www.theieca.org 
3.      Be an active (and thoughtful) participant in group discussions.
I taught an online class this past fall that had a number of outstanding students. One thing that they seemed to have in common was their ability to review discussion group questions and/or scenarios well in advance of the activity deadline. As a result, they were able to not only post their initial comments and thoughts but able to respond to their classmates enough in advance to make the overall discussion much more interesting. They were very proficient in adding content to the discussion that related back to the textbook and lecture materials. All of this, in turn, allowed for wonderful and comprehensive discussions on a particular topic. 
Carolyn T. Mitchell, Associate Professor of Practice – Advertising, Department of Communication
4.      Look at topics from another angle.
The best students are online three to four times a week engaging in the discussion board. These students treat the discussion board assignment as an opportunity to express their thoughts to classmates on the topic and question posed. The discussion board is an important part of the learning process for online classes, so do not be shy! A great habit to get into is to take the opposite position of a topic that you would normally take. This forces you to look at all perspectives of the issue! My best students do this all the time.
Victor M. Manjarrez, Jr.
At UTEP Connect, we realize that the real key to online learning success is YOU. That's why we're committed to providing quality education and excellent support for all who wish to continue their education.
What's next?
Interested in learning more about UTEP Connect and our 100% online undergraduate, graduate, and certificate programs? Reach out, and an enrollment counselor will contact you directly.
---