5 Jobs you can land with your online degree
by
UTEP Connect
So, you've decided an online education fits your lifestyle. Now you need to find that online degree that fits your career choice. Read on for a list of high-growth careers and the UTEP online programs that can help you succeed.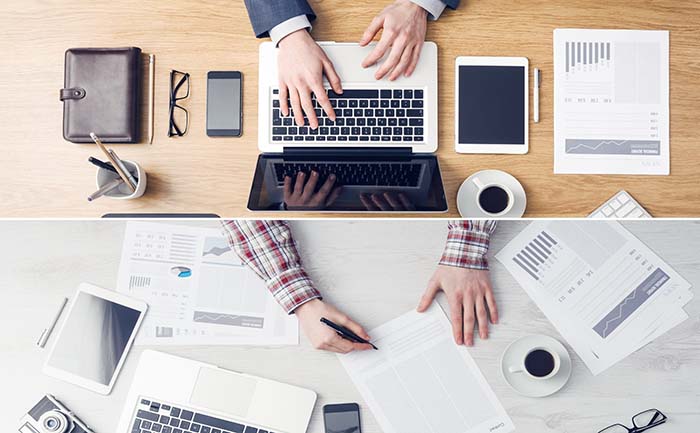 Computer Network Architect
Median Salary: $101,000 
If you love a job that's constantly evolving – where you'll never be bored – and technology is your thing, a career as a Computer Network Architect could be your happy place. You'll be responsible for designing, building and maintaining a variety of data communication networks, from cloud computing to office intranets. You'll also be responsible for managing and budgeting. 
You'll need to stay on-top of the latest tech and trends, as you'll be tasked with upgrading and expanding your systems, making them more effective and efficient as they grow. 
To prepare for this high-growth career, an MS in Systems Engineering is essential – and available online. 
Advertising Manager
Median Salary: $127,000 
Do you want to make the most of both sides of your brain? That's Advertising – a career where you get to collaborate with everyone from marketing strategists who gain insight through research and testing, to the creative people who think up ideas that persuade audiences to buy your product or service. You'll work either at an advertising agency or directly for a company in their marketing department. 
For this job, the perfect online undergraduate degree is: BA Media Advertising
Nurse Practitioner
Median Salary: $101,000 
The Nurse Practitioner is, basically, a nurse-plus. They can do anything asked of a registered nurse, as well as perform physicals, order labs and analyze results, prescribe medications, authorize treatments, and answer questions from patients and families. They can also work in research and education. 
As a Nurse Practitioner, you can do many tasks similar to doctors, though a doctor has more formal education, with broader and deeper knowledge. Still, NP's are beginning to provide more primary care to patients. 
Health officials are predicting a shortage of health care professionals over the next decade, with the field growing by 36 percent. So, that's great job security. 
To advance your career as a Nurse Practitioner, you'll need an advanced online degree in: MS Nursing – Nurse Practitioner. 
Information Security Analyst
Median Salary: $92,600
This is a high-growth job for those who like outwitting bad guys, without having to dodge bullets. Information Security Analysts keep an organization's information systems safe from infiltration and cyberattacks. 
They prevent, monitor and respond to everything from data breaches to viruses, which are happening more often and have become very sophisticated. It's a career for someone who is very logical, thorough, detail-oriented, and likes puzzles. 
This position is expected to grow at a rate of more than 28 percent over the next ten years. To prepare for a career as an Information Security Analyst, an online degree in BA Security Studies is essential. 
Registered Nurse
Median Salary: $68,000 
Nurses are primarily responsible for monitoring a patient's condition, performing certain medical procedures, and administering medicine. But the job has really evolved over the years to be more than just support for doctors. 
Today's RN's take the holistic view of wellness for patients, pioneered by Florence Nightingale. And research is proving that it greatly improves health outcomes. RN's care for the whole person – physically, as well as emotionally and intellectually. 
As an RN, you can generalize or specialize. You can work in a specific area of health, including diseases such as cancer or diabetes - areas of the body, like orthopedics or the cardiovascular system – by group of patient, like neonatal – or by environment, like academia or hospital ER. 
This high-demand position is expected to grow by 15 percent over the next ten years. You can begin your career as a Registered Nurse with an online degree in RN-BSN.
---