Getting an "A" in Work-Life-Family-Education Balance
by
UTEP Connect
Isn't it nice to get home from work and, after helping kids with homework, cleaning up after dinner, going over the bills, changing that light bulb… finally sitting down and relaxing? Well, now that you've decided to advance or change careers with an online degree, you're going to have to juggle another obligation: studying. Sound daunting? It won't be, if you do it right. Here are 5 tips to get you started.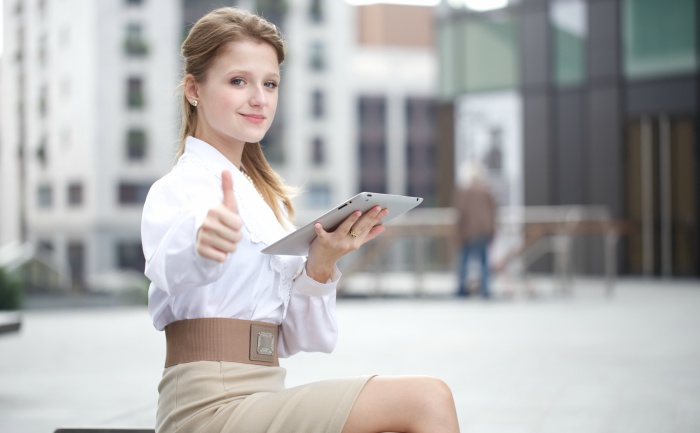 Organize Thyself: Make a Study Calendar 
Start with what you need to accomplish over the next week. Then break your study time down into manageable chunks. But here's the thing – YOU MUST WRITE IT DOWN – either literally or virtually. 
Use a day planner or calendar or Excel sheet – whatever it takes. Then stick to it. If you're more comfortable going mobile, there are plenty of apps for organizing your time to study – just search your app store. 
Track your progress as the week goes by. If your study time isn't sufficient, you'll need to add time. 
Take small bites and chew thoroughly 
Online classes are a marathon, not a sprint. Don't try to cram all your study time into 1 or 2 days a week. It will burn you out and you won't learn as well. Sprinkle time throughout the week, with buffers for downtime. 
You can also break up your studying within your scheduled time. Try setting a timer for 30 minutes of solid, focused studying. Then take a 5-minute break. Take a walk around the block, do some push-ups, read about the latest celebrity scandal. Then go back for another 30 minutes, refreshed. 
Enter your Study Cave 
There are so many distractions out there – kids, friends, the internet… You need a special place or two where you can get away from it all and really concentrate on your classwork. If you can take a bit of time at work, is there an empty office or seldom-used conference room where you can have some privacy (as long as you clear it with the boss)? At home, your Study Cave should probably have a door and a "Go Away" sign. Inside, it should be comfortable, but simple. Nothing to play with. No TV – ever. If you want music, keep it classical or instrumental. Nothing to keep you from concentrating. You'll find that you will get more done, more quickly. 
Ironically, smart phones keep you from learning 
Yes, this is a short one – and follows the last point. But it's important: If at all possible, you should leave your smart phone somewhere else during your sacred study time. Don't quote me, but I heard about research where even having a smart phone on the desk, silenced, was a distraction for people. Put it away – you'll learn better, and you may feel liberated. 
Maximize your learning time 
Just some good, solid online student study advice:
Take notes – they help you learn and are easier to review than rereading an assignment
Schedule time off from work around exams, so you can be prepared and relaxed for the big test
Use flash cards to break-up information into bite-sized chunks – also, they can be easier to go over on your bus/light rail/commuter train to work.
Ask your professor about podcasts and audiobooks for studying – they're great for your drive-time commute
Avoid having to carry textbooks on buses or trains – just make a copy of what you need to learn that day.
Before you start online classes, let your friends know that you won't have as much time to get together.
Be strong, but give yourself a break – Sometimes things come up and you may miss scheduled study time. Don't sweat it, but also know you'll need to make it up. 
Well, that's about it. Be organized, keep to your schedule, don't get distracted, don't try to do too much at one time, and you'll be set for online learning success.
What's next?
Interested in learning more about UTEP Connect and our 100% online undergraduate, graduate, and certificate programs? Reach out, and an enrollment counselor will contact you directly.
---