What is Media Advertising?
by
UTEP Connect
You need to be heard, but the room you're in is very crowded and everyone else is trying to talk over you. That's today's challenge for marketers. Solve it and you become very valuable to any company. Set yourself up to succeed with a BA in Media Advertising degree through UTEP Connect. It's a 100% online, 100% accredited program, flexible and convenient enough to fit your busy work and family schedule.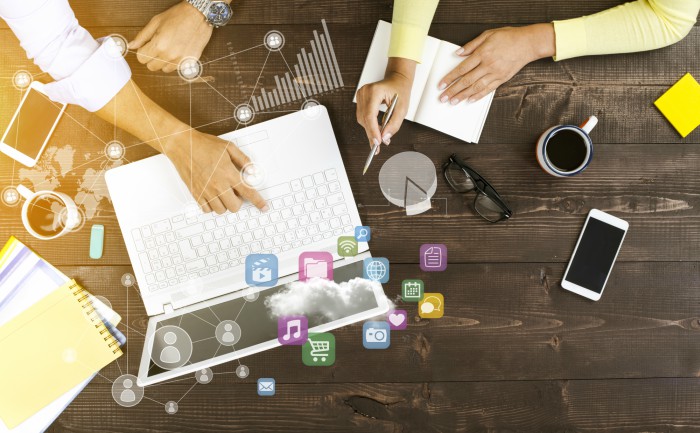 Prepare for a Career in Marketing and Advertising 
Median Salary for:
Marketing Manager: $131,180
Advertising Manager: $100,810 
The advertising industry will continue to go through big changes, as the ways in which people get information and connect with the world evolve. Think about it: 25 years ago, the internet didn't exist for most of us. Now, we can't live without it for an hour. And companies have shifted billions of advertising dollars a year to the internet – which goes way beyond banner ads. 
At UTEP Connect, you will gain valuable perspective with a broad-based knowledge of advertising and marketing trends, from creative to planning, strategy, research and media. Learn how all these disciplines work together to create messaging that influences an audience, builds brands, and helps companies and organizations succeed. 
Once you understand the theories, you'll put them into practice, developing fully integrated advertising campaigns to add to your portfolio. So, instead of just telling a potential employer why you should be hired, you'll have work to show how you can apply what you've learned. 
Employment Outlook for Media Advertising 
Virtually every company needs to advertise and market themselves. That's why this industry is expected to grow 9 percent over the next decade. Advertising, promotional, and marketing campaigns will continue to be essential as organizations work to maintain and expand market share. Good news for any aspiring advertising executives, market researchers, strategists, art directors, copywriters and designers out there.   
What's Next?
Interested in learning more about UTEP Connect and our 100% online undergraduate, graduate, and certificate programs? Reach out, and an enrollment counselor will contact you directly.
---