Keeping US Safe: A Career in Homeland Security
by
UTEP Connect
"What's the worst that could happen?" For those who work in Homeland Security, that's not a rhetorical question – it's their mission. If you're passionate about helping and protecting others, and making a meaningful difference, a career in this growing field could be perfect for you.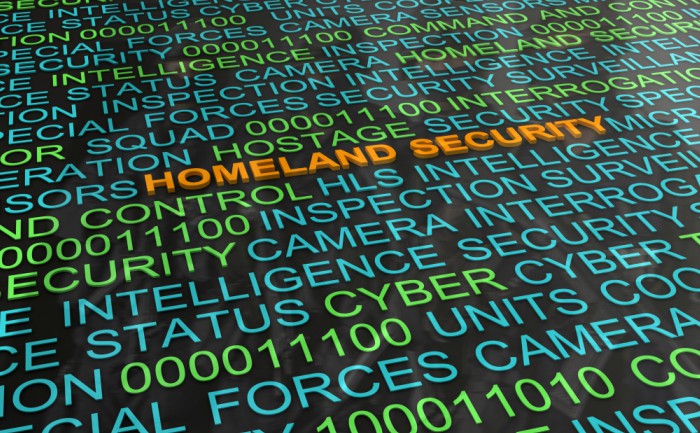 There are over 180,000 federal homeland security officers, with another 1.5 million working for private agencies. Some key qualities for success, depending on the particular job, are being computer savvy, having good judgement, strong communication skills, staying calm under pressure, and possessing the ability to think clearly in chaotic situations.
Some of the federal agencies employing homeland security officers include:
U.S. Capitol Police, Bureau of Citizenship and Immigration Services, U.S. Secret Service, Central Intelligence Agency, NSA, Federal Protective Service, Federal Bureau of Investigation, Transportation Security Administration and Park Services.
There are four main paths for a career in Homeland Security:
Contingency Planning
Homeland security specialists working for emergency management agencies create plans to recover from a terrorist attack or natural disaster as quickly as possible. This can include pooling the resources of government agencies and private organizations, creating evacuation plans, and maintaining local first responder units. Homeland security specialists may also work to educate the public about steps to be taken in the event of an emergency. 
Emergency Response
Homeland security specialists are also responsible for providing victims with basic services once disaster strikes. This could include performing search and rescue operations as a first responder. You may also operate local shelters or set up temporary housing. Other responsibilities could include providing meals or emergency health care services to those in need. 
Data Protection
Homeland security specialists working in the field of information technology are also responsible for protecting sensitive data and information systems. You may need to issue warnings to private businesses and government entities about threats to computer networks. You may also monitor Internet activities to detect identity theft, malware, or digital intruders. In some cases, homeland security specialists intervene when a system has become compromised or create public education campaigns, so people can take measures to protect themselves.
Enforcement
As a law enforcement agent specializing in homeland security, you may be asked to guard transit hubs, airports, or stations; patrol borders; inspect freight; or work in a customs checkpoint. You may also be responsible for keeping counterfeit goods and other illegal items from entering the country. 
From becoming an FBI Special Agent or working for the NSA, to the Secret Service and Diplomatic Security Services, there are many opportunities to work within Homeland Security. And you can prepare for your career through an undergraduate- or graduate-level UTEP Connect online degree. 
UTEP's unique online BA Security Studies curriculum has been designed with security and intelligence agencies and the military in mind. A security studies bachelor's degree could help you: 
Advance within law enforcement, the national security enterprise, or the armed forces
Play a key part on the security team of a corporation
Work with national intelligence
Secure sensitive data belonging to corporations or government
All faculty in the security studies program have practical experience in cyber security, homeland security, intelligence and national security, and security operations. 
If you have already earned your bachelor's degree but are interested in enhancing your knowledge and skill set, then consider UTEP's Master of Defense and Strategic Studies. This program will aid you in getting positions in the U.S. diplomatic corps or with cybersecurity firms and big defense contractors. It will also prepare you for a successful career with federal and local governments, where you could help shape the nation's defense policies.
What's next?
Interested in learning more about UTEP Connect and our 100% online undergraduate, graduate, and certificate programs? Reach out, and an enrollment counselor will contact you directly.
---