5 ways your military experience will help you thrive in online education
by
UTEP Connect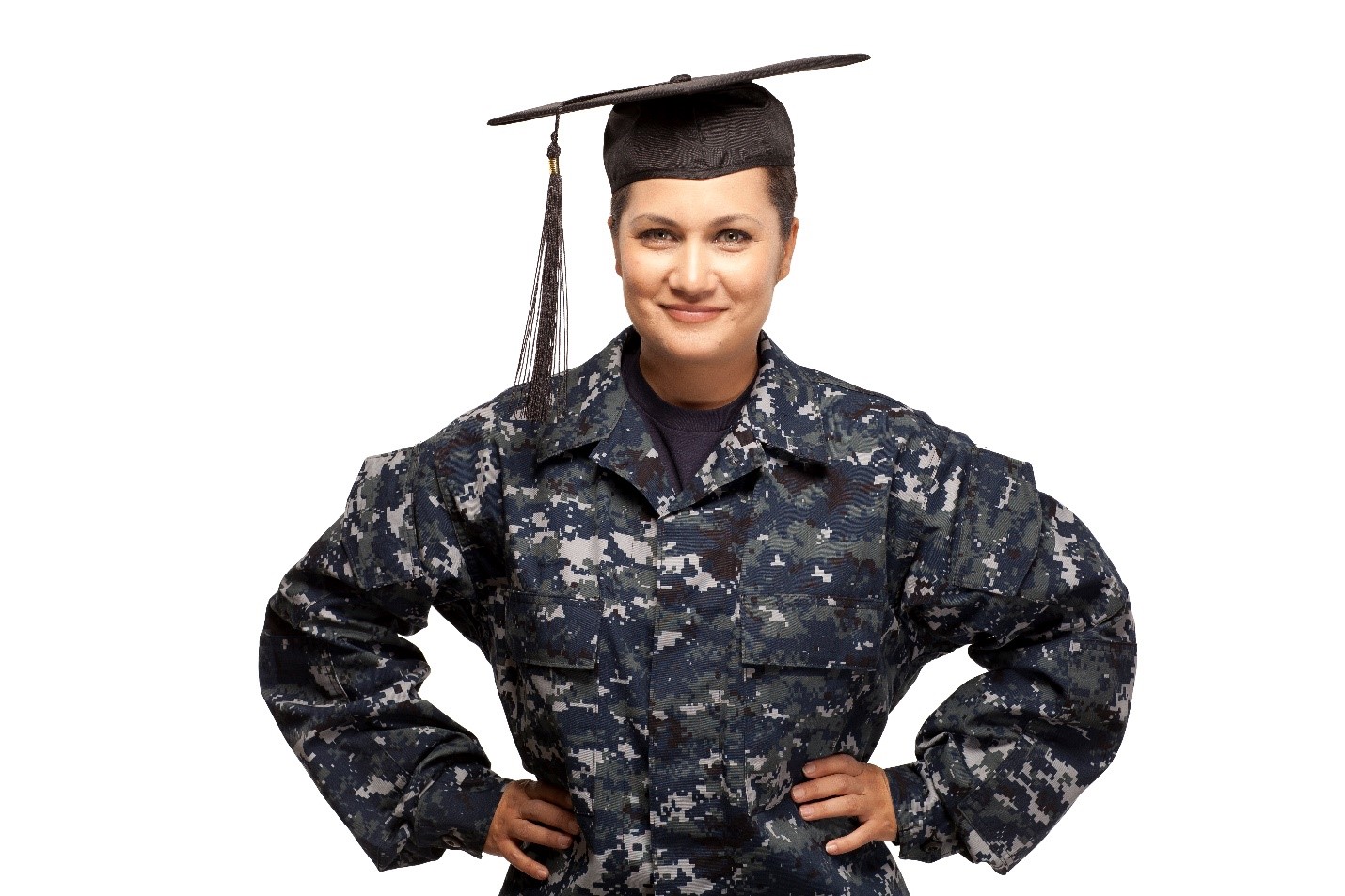 Guard everything within the limits of your post. Obey special orders. Report violations, emergencies and anything not covered in the instructions.  
These are the basic instructions that all branches of the U.S. Armed Forces give to the brave men and women who protect our country. They're called the General Orders, and they're often the first directions new members of the military hear from their commanding officers after arriving for basic training. The General Orders are designed to help service members succeed while on active duty. 
Along with uniforms, gear and friends for life, the orders are among the things veterans take with them when they leave the military. The ability to thrive in the new world of online education is another, whether you know it or not. 
5 ways your military experience will help you thrive in online education
While there are no General Orders to keep you on track in your online education, you already possess five attributes from your military experience that can help you tremendously:  
Time management skills
When you were in the military, you learned to quickly assess a problem or task, determine what needed to be completed and take the steps necessary to finish the job. These same skills will prove invaluable in online education, which often allows you to work at your own pace. 
In many instances, you'll be in charge of finishing assignments, writing papers, watching online lectures and completing tests on schedule. Having the skills to budget your time will help you succeed. 
The ability to adapt
One thing military veterans know how to do is adapt to evolving situations – and there will be plenty of them as you progress through your online college education. You will likely be challenged by new teaching methods, technologies, and ways of interacting with your instructors that weren't around the last time you were in a classroom. 
The good news is that you aren't likely to let a blended course, asynchronous learning, or the cloud keep you from succeeding! 
Self-motivation
Because many online courses allow you to work your way through the curriculum at your own pace, finding the motivation to keep moving can sometimes be a challenge. 
However, you've already faced far tougher challenges during your military career. The same self-motivation you used day after day while serving your country will help you stay on task and on target to graduate from your online college program. 
Attention to detail
Sometimes the difference between success and failure is determined by the attention paid to the details. 
As you know, this is particularly the case in the military. It's also true in college, where facts, figures and the ability to find and fix small errors matter to the professors who will be determining your grades. Luckily, you already understand the importance of paying attention to detail. After all, it was drilled into you over and over during basic training. 
Experience
It has been said that there's no substitute for experience, and this is especially true when it comes to online education. In short, you will have an advantage over some of your classmates because you'll be better able to understand how the concepts and theories you're learning in your courses apply to the real world. 
This advantage will help you grasp the importance of the subject matter, quickly read and absorb material, and remember facts and figures presented in your classes. 
UTEP's promise to active military and veterans 
We believe that education is the key to success, both in your career and in your life. It's for this reason that we offer educational benefits and services to students who have served in or are affiliated with the U.S. military. 
Reach out to one of our enrollment counselors for more information about transitioning into your new career and to find out how UTEP Connect can help you get there.
---