The benefits of a master's in curriculum and instruction with a focus on bilingual education
by
UTEP Connect
Online learning classes are becoming an increasingly popular way to complete your degree or earn a new one. About 5.8 million students – more than 1 in 4 – now take at least one course online, according to an annual study conducted by Babson Survey Research Group.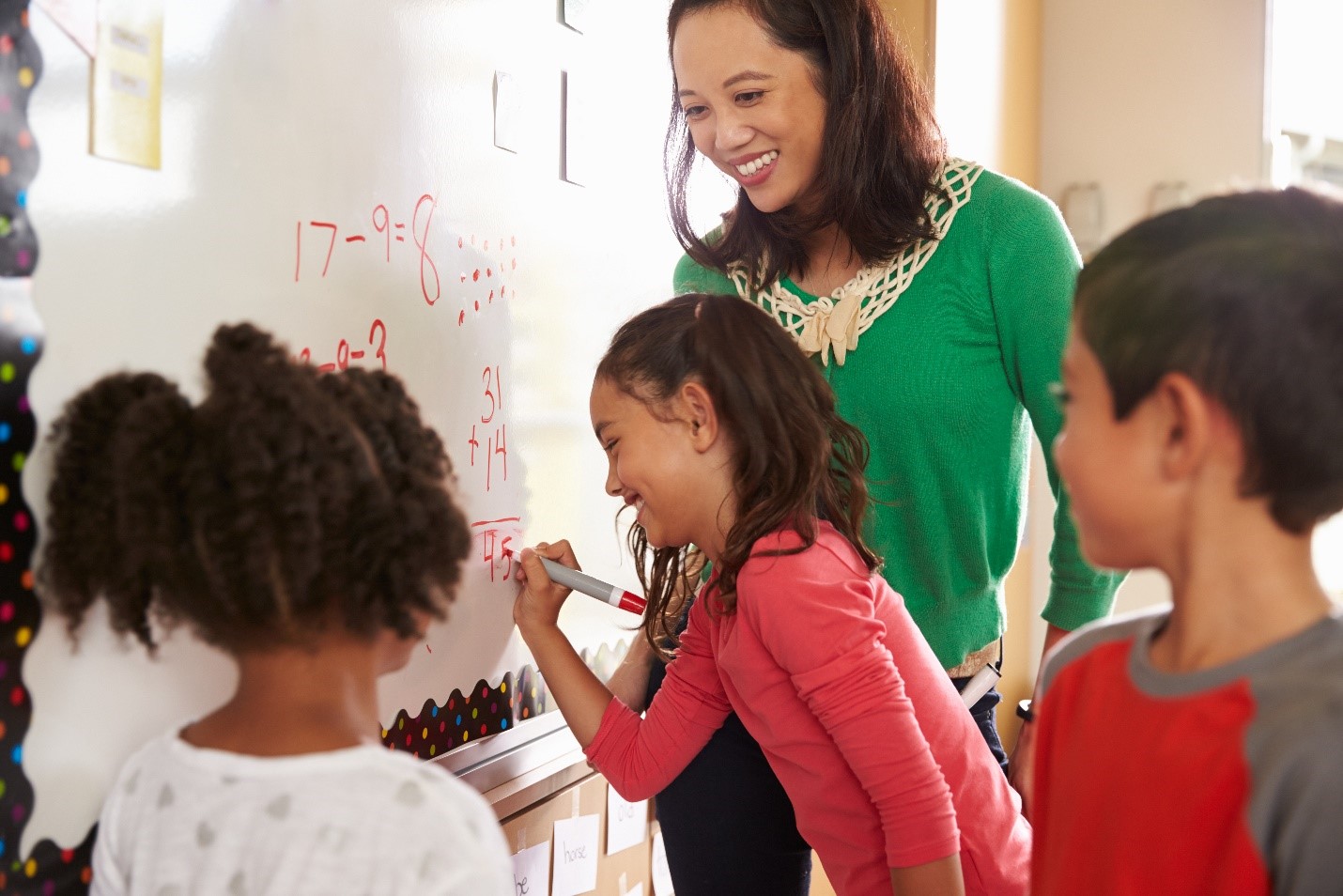 As an educator, you are probably aware of the importance of furthering your knowledge to open up career opportunities for yourself. In light of the changes that the field of education has gone through over the last several years, including the introduction of Common Core academic standards, you need to be more prepared now than ever before to adapt to future shifts.
You could opt for a general Master of Education program, but the benefits of specializing with a master's in curriculum and instruction can help you become a leader in curriculum development. By adding a bilingual education concentration to this specialization, you will be at even more of an advantage, as today's classrooms are becoming increasingly multicultural.
Becoming a leader in curriculum development
A master's in curriculum and instruction with a concentration in bilingual education can allow you to move from being a follower of educational strategies to a leader in curriculum development. Upon completing this program, you will be ready to work within schools or agencies that serve multicultural communities by possessing the skills to:
Develop a more effective classroom by gaining insight into assessing curriculum development approaches. Instead of just delivering learning materials, you will select and design these materials along with school administrators.
Become a leader in your classroom by applying the techniques you learn from the program. With this knowledge, you may be eligible to represent your fellow teachers and work with administrators to shape class materials and coordinate classrooms more effectively.
Take your career to the next level by moving to the administrative level, developing and implementing curriculum and teacher standards. You will be qualified to train current teachers, select classroom materials and evaluate performance in the classroom.
Potential future employment opportunities
Being armed with a master's in curriculum and instruction with a concentration in bilingual education will open doors to new employment opportunities. While you can teach in both public and private schools, you also have the options to teach at a community college, oversee ESL classes and find employment within a corporate training atmosphere. Graduates of this program will be qualified for positions such as:
Adult literacy, GED or ESL teacher
English language teacher
Bilingual education teacher
Two-way immersion teacher
Course of study
Your coursework will enable you to gain the skills you need to be a leader in a variety of educational settings and master the intricacies of bilingual education. Your courses will include:
Sheltered English Instruction
Literacy/Biliteracy Development
Scholarly Writing for Educators
Survey Issues In Bilingual and Second Language Education
Diversity in Educational Settings
Research for the Classroom Teacher
Current Topics in Early Childhood Education
Literacy Development in Spanish
Teaching Content in Spanish
Dual Language Instruction
Place, Practice and Identity
Learning Contexts & Curriculum
A flexible program that fits your busy schedule
Choosing to enroll in UTEP Connect's online master's in curriculum and instruction program with a concentration in bilingual education gives you the flexibility to earn your master's degree on your terms. The convenience of this completely online program allows you to balance your studies with continuing your work as a teacher and tending to your personal responsibilities.
What's next
Interested in learning more about UTEP Connect and our 100% online undergraduate, graduate, and certificate programs? Reach out, and an enrollment counselor will contact you directly.
---