5 useful apps for students balancing work and school
by
UTEP Connect
While your phone may be the first thing you reach for when compiling a grocery list or getting directions, online students juggling classes and a career often don't think about using that same device to streamline work and school obligations. These five useful apps for students can help make your life easier.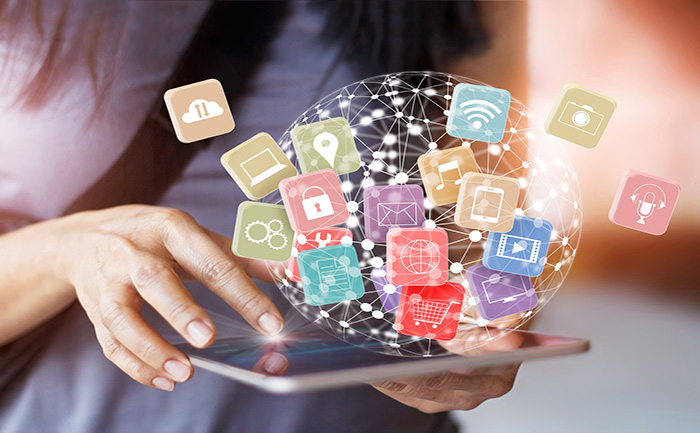 Let's be honest: One of the hardest parts of balancing work and school is communicating your obligations to friends and family. Hub serves as a social calendar that allows members of your "hub" to post and share their daily schedules, from work meetings to study sessions. Once everyone who needs to know about your day is on Hub, you can avoid scheduling conflicts and more easily remember important dates and events. 
When you're juggling work, school and home tasks, trying to decide the order in which you'll accomplish everything may become overwhelming. Wunderlist does more than just keep your to-do lists on your phone—it allows you to create a task calendar that differentiates work, school and home commitments, as well as alerting you when due dates are approaching. Wunderlist also supports collaboration on group projects, which makes it easier to keep tabs on everyone's progress.
Having the ability to study at a moment's notice can have a positive impact on your GPA. Those few extra minutes during your lunch break or on the way to work will add up, and you'll be able to make full use of that time when you have Evernote. This multi-platform app allows you to access your notes everywhere and at any time. Write annotations, take screenshots and capture pictures to save on your phone, computer or any other linked device.
Successfully balancing work and school requires you to use your time effectively. It's possible to spend hours in front of the computer, but unless you're studying or writing a paper, you may just be wasting time. Be Focused is a simple timer accessible via phone that engages you in 25-minute, distraction-free study sessions. Standing head and shoulders above other Pomodoro Technique-style apps, Be Focused offers the option to "assign" your study sessions to specific goals. Use this functionality to monitor how long tasks take to complete and more accurately plan future study sessions.
To tackle work and school, you need your sleep. BedTime and AMdroid—two versions of the same app for iOS and Android, respectively—allow you to set nightly alarms based on sleep preferences, ensuring you get to bed with enough time for a great night's rest. After you start using the app, you can monitor your stats to identify sleep deficits and pinpoint the factors behind them. When you're a student who also works, it's easy to burn out, so getting enough rest is essential.
While technology may sometimes be a distraction for multitasking students, it can also be a lifesaver. Use these five apps to get organized and better plan your day without sacrificing the time you need for other commitments. Before you get started, we recommend creating an organized school and work schedule.
What's next?
Interested in learning more about UTEP Connect and our 100% online undergraduate, graduate, and certificate programs? Reach out, and an enrollment counselor will contact you directly.
---