The college checklist every online education student needs
by
UTEP Connect
You've been accepted into college, and classes don't begin for a little while yet. Time to relax? Not so fast. There's still some preparation you can do to ensure you're successful this school year. Follow this college checklist to get yourself off to the right start this semester.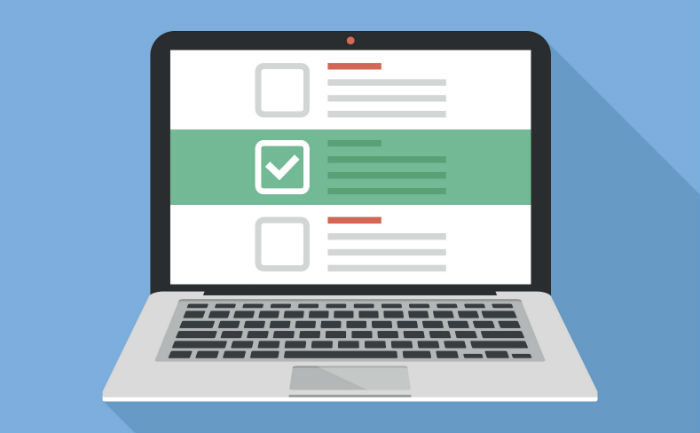 1. Stock up on supplies
Even for online college students, back-to-school shopping is a must. Getting stocked up on supplies can ensure your study time is uninterrupted and effective. Be mindful not to go overboard, but accumulating a healthy stock of notebooks, notecards, pens and highlighters will keep you from needing to make a late-night run to a drug store.
2. Sign on to My.UTEP
The first day of class is the worst time to find out you're having technology issues. Before classes begin, sign up for My.UTEP and log on to make sure you have all the plug-ins and updates you need to access your courses. If you anticipate studying in more than one location, log in from each place to check that everything works.
3. Review the materials
Don't leave those textbooks in their plastic wrap! Before you become engrossed in the subject matter, take an afternoon to familiarize yourself with the layout. Thumb through the index, find where practice problems are located and check any inserts for online material. This will enable you to find information faster and identify additional resources to help you ace your class.
4. Introduce yourself
Online classes shouldn't be isolating. Connecting with classmates and professors will not only dispel the feelings of awkwardness that may accompany virtual interaction, it can also help you learn the material better. Use the lull before classes begin to introduce yourself and find online study buddies.
5. Get familiar with the course syllabus
The first day of class is often the first and last time students review the course syllabus, but smart students know that this important resource offers so much more than an overview of the course material. In fact, it provides the roadmap they can use to excel. Get off to a great start by spending some time reviewing your course syllabus.
6. Give yourself a refresher course
If it's been a while since you've taken a test, the idea of jumping headfirst back into school may be daunting. One way to give yourself a boost and shake off those nerves is to refresh yourself on old topics. Watch some YouTube videos to reacquaint yourself with the different foundational aspects upon which your degree program will build.
School is almost in session, but you've still got time to ensure that you're mentally and physically ready to excel. Check off each item on this list to start the year right, and don't forget to use our online resources once classes begin.
What's Next?
Interested in learning more about UTEP Connect and our 100% online undergraduate, graduate, and certificate programs? Reach out, and an enrollment counselor will contact you directly.
---