BA in Chicano Studies: the (Un)Surprisingly Practical Degree for Job Prospects
by
UTEP Connect
When considering college degrees that can best prepare you for jobs in the current job market, a Bachelor of Arts in Chicano Studies might not immediately come to mind.
But it should.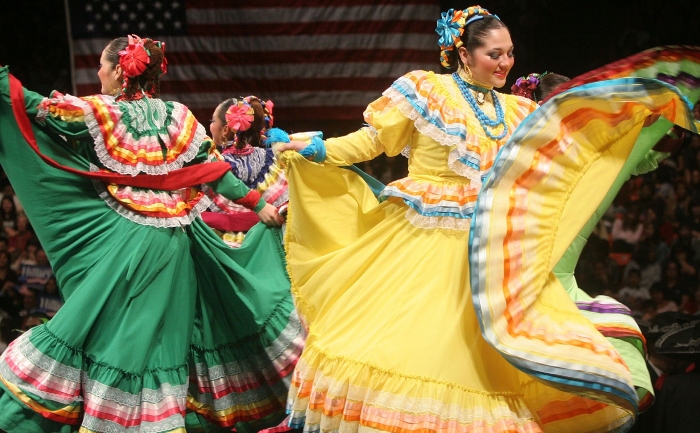 With the Mexican-origin population in the United States experiencing tremendous growth, those with substantial knowledge and expertise about this population are in high demand in a wide variety of sectors, from research and education, to policy and advocacy, to business and industry, and more. So, if you're looking to earn a degree that will prepare you for a successful career in a myriad of fields—or if you're already in a job that requires a deeper understanding of the Mexican-origin population in the U.S.—a BA in Chicano Studies can be an excellent choice.
Let's take a closer look at this valuable degree program and examine a few career paths available to graduates.
What are Chicano Studies and what will I learn?
Chicano (the feminine version is Chicana) refers to Americans of Mexican origin or descent. The largest segment of Latinos living in the U.S., the Chicano population has exploded in recent years. According to a Pew Research Center analysis of the U.S. Census Bureau's American Community Survey, the Mexican-origin population has grown 76 percent from 2000 to 2017, with an estimated 36.6 million Americans now identifying as Hispanic of Mexican origin.
The online BA in Chicano Studies from UTEP Connect is an instructional and research program dedicated to the study of this population in the U.S., their history, culture, and relevant contemporary social issues. Students study an interdisciplinary curriculum grounded in social justice and community empowerment, taking classes covering the dynamics of the U.S.-Mexico border; issues of identity like race, gender, and class; and historic and culturally relevant landmarks of the Chicano experience. The curriculum also provides an opportunity for students to link that knowledge with other disciplines and professional careers.
For a deeper dive into the program, including degree requirements, learning outcomes, classes, and more, read our blog post Degree Spotlight: What is Chicano Studies and Why Choose It as Your Major?
Possible Career Pathways
Education
The ability to work with people from all backgrounds and communicate across cultures is essential for educators in a country as diverse as the U.S. As the number of those who identify as Chicana/o grows, having knowledge about this population is a valuable trait for educators, especially in areas with a high proportion of Mexican-origin residents. Many BA in Chicano Studies graduates choose to enter the teaching field, either as K-12 teachers or as college or university professors (these jobs may require further education beyond a bachelor's degree). Other education-related career areas include student affairs and community education.
Policy and Advocacy
Another common career pathway for BA in Chicano Studies graduates is in agencies and organizations, both public and private, responsible for crafting policy or advocating on behalf of groups or ideas. These jobs can include:
Policy advisor
Politician (and their staff)
Government relations officer
Ombudsman
Attorney
Grant writer
Community outreach coordinator
In fact, many of UTEP's online BA in Chicano Studies program are already in these types of roles and are seeking to better serve their Chicano/a constituents by deepening their expertise in this population's historical, socioeconomic, and cultural presence.
Business and Industry
Smart organizations understand the importance of fostering a diverse workforce. Many human resources departments even have diversity task forces to help ensure they are attracting employees who bring diverse backgrounds, perspectives, and experiences to the organization. A bachelor's in Chicano Studies can equip you with expertise in populations of Mexican origin, helping set you apart for roles such as HR manager, talent manager, recruiter, or other positions focused on promoting a diverse workforce.
But corporate careers for Chicano Studies majors aren't limited to HR. Depending on sector, many organizations see major opportunity in developing products for, marketing to, and providing customer service tailored to the largest ethnic minority group in the U.S. By gaining a deeper understanding of the Chicano population, you'll have a strong advantage when applying for product management, marketing, support, and other areas focused on driving business growth and serving customers in this market.
What's next
Ready to take the next step in applying to the BA in Chicano Studies or any of the other 100%-online undergraduate, graduate, and certificate programs at UTEP Connect? Get started by submitting this form to have an enrollment counselor contact you directly.
---