How to Prepare for the GRE
by
UTEP Connect
The Graduate Record Examination (GRE) is a standardized test that's used by thousands of graduate and business schools to evaluate candidates. Yet, it's important to note that a number of programs don't require it or have recently moved away from the GRE as part of the application process.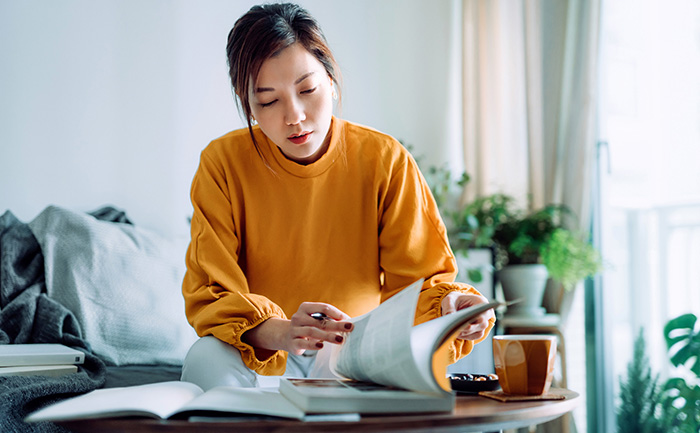 A good case example is the 10 online master's degree programs offered through UTEP Connect. Only two of them require the GRE: the online Master of Defense and Strategic Studies and the online M.S. in Systems Engineering. 
So an obvious caveat is that you should make sure whether or not graduate programs that interest you require the GRE. And if that's the case, you'll need to create a game plan that reflects your goals and learning style. 
How to Form Your Plan: Approaching the GRE
Before you consider how you'll study for the test, you'll want to prepare for the GRE in a way that pinpoints your specific needs. What you need out of the test could be very different from what other prospective graduate students are looking for. 
There are three crucial details in this conversation. 
What Score Will You Need? Research your program(s) and determine what the average GRE score is. Particularly competitive programs often put incoming classes' GRE scores on the website. If it's unclear, don't hesitate to contact the institution to discuss what trends they're seeing on this front. Alternatively, you might notice language about how a GRE is required but not a focal point of the application. In that case, it's a sign that being somewhere around the average (Verbal/Quantitative: 150-152; Analytical Writing: 3.5) could put you in safe territory, although you should certainly maximize your score to boost your overall application. Again, check with the school to confirm and learn more.
What's Your Practice Test Score? Take a free full-length practice GRE test, which you can find across several websites and in books at your local library. Use it as a way to gauge your baseline score and help you determine where you need to focus most of your attention.
How Much Time Do You Have? Accepted wisdom is that roughly two or three months is about right to prepare for the GRE. If at all possible, give yourself as much time as possible so you can study at a comfortable pace. If you don't have much time, you might need to consider a more rigorous and structured plan. 
Once you know of any gap between your current GRE score and what you might want or need to apply, you can consider a tangible plan for getting there within your timetable. 
What Tools Do You Need?
Take some time to evaluate your options. You will have a lot of them. Test prep materials for the GRE is a major market for companies, so keep that in mind as you ponder what might work for you. 
Here are some of the major options to consider, sorted by most to least expensive. 
In-Person Prep Courses: These courses are often in the $1,000 range and up. If you thrive with structure, a physical classroom and the ability to ask questions in the moment, or if English is your second language, in-person courses could be something to consider. In-person courses also work better if you need more structure or if you're dealing with a difficult timeline.
Online Programs: These programs are often in the $200 to $400 range, with room in both directions. You'll have no shortage of options for online classes that often use recorded content to guide you through a structured prep experience. Definitely research reviews to get a feel for prices and others' experience with these programs.
Books: At $15 to $50 and plenty of free options at your local library, test prep books are extremely common for people to use. These are ideal if you're self-motivated and organized. And if you have some time to work with, you can always start with a book or two, see how it impacts your progress, and move to something else if needed.
Other Options: There's a lot of content on YouTube that you can use to help study. Plus, tools like flashcards can be a supplementary tool for building vocabulary. 
What you use will ultimately come down to learning style, budget and timeline considerations. 
Other Tips for Preparing for the GRE
As you study for the test, keep an eye out for specific areas that you can work on. 
One example is vocabulary. When you find new words that you don't know on practice materials or reading various publications, add it to your list. You can use it to drill yourself on flashcards or whatever tool you're using to build your vocabulary for the GRE Verbal sections. 
Pay attention to technique as well. Practice tests and drills are helpful for learning how to approach different types of problems. If, for instance, you find yourself confused on a starting point for word problems in math, focus on your approach. A book or video can walk you through how to think through problems like those. Your technique can enhance your efficiency and accuracy. 
You'll also want to continue monitoring your progress through practice tests. First, they're great to do on their own so you get comfortable with the types of questions you'll see on the real test. They'll also help track how you've progressed from your baseline score. If you plateau, you might want to consider another option. 
Have questions about GRE scores for online master's programs at UTEP? Or would you like to connect with us to discuss your goals? We'd love to talk with you!
---