FAQ: Can I make friends and connections in my online classes?
by
UTEP Connect
It's not what you know, it's who you know. At least that's what a lot of college graduates would have you believe. The connections made during schooling can help catapult your career, but what if you pursue an online degree? Can you still foster those connections that help in your future career? Will you still bond with fellow students and open your social circle?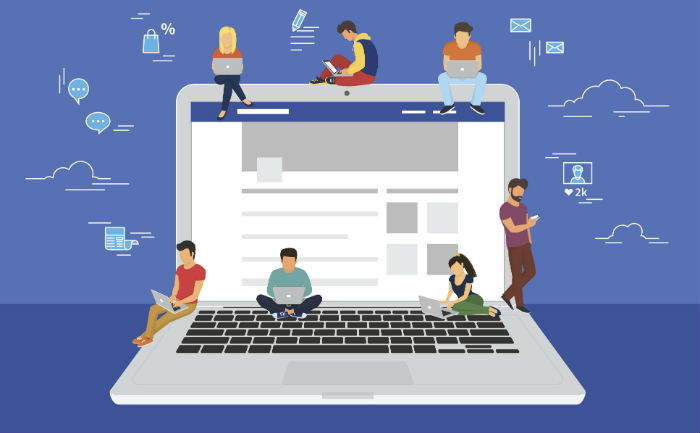 While you may not be able to get the face-to-face time you get in traditional colleges, online classes do provide the opportunity to forge the same relationships with professors and students.
Personalized attention, at your convenience
Despite having office hours, most college professors will attest that few students take advantage of that time. Instead, students are wrapped up in other classes, extracurricular activities, and social events. Many students never even talk to their professor outside class because their professors are only available during limited office hours.
Online courses are built to provide flexibility and one-on-one interactions that fit into the schedule of both professor and student. Since the class is online, questions can be asked at any time. When students need additional help, meetings can be set up around work and school schedules.
Teamwork encouraged and required
Being engaged with people who have the same passion as you can be incredibly helpful in gaining your degree. For some on campus students, the only thing keeping them from failure is the support and encouragement they receive from their classmates.
Colleges offering online courses understand that having a support system that can help you work through assignments and gain a better understanding of the material is vital. To that end, online courses are designed for discussion and collaboration. Students are encouraged and often required to participate in discussion boards, work together on projects and interact to not only forge friendships but also help each other in the process of gaining a degree.
Get all the benefits of college at home
Let's face it: It's not just the classmates and professors that help you get ahead on campus. It's also the resources that students are provided. IT support, library services, and career services help students make college and business connections. While online students may not be able to swing by the Writing Center for help on a term paper, they do have access to online help by appointment. Online students can enjoy full use of the online library as well as technical help from the university IT department. Even Career Services are available to help students meet local alumni and find gainful employment within their own community. These additional resources help online students not only forge relationships with the entire university but also prepare for success in their industry. 
Online classes aren't just for getting a degree. Through an online university you can also make the friendships and business connections necessary to excel in your career and your personal life. Online courses pave the way for student from any background to succeed through personalized help and instruction as well as collaboration with university resources and fellow students. 
Ready to learn more about your options for earning your degree with UTEP Connect? Check out our online bachelor's, master's and certificate programs.
---