Why you're not too busy to get your degree
by
UTEP Connect
Between the responsibility of raising a family and working a job, you might think that you are way too busy to go back to school. This perceived barrier stops many would-be students from pursuing an education. But what if you could earn a degree and fit your studies into your busy schedule without having to attend class on campus? Earning a degree online eliminates the need to find time to go to campus, allowing you to better juggle the responsibilities of adult life.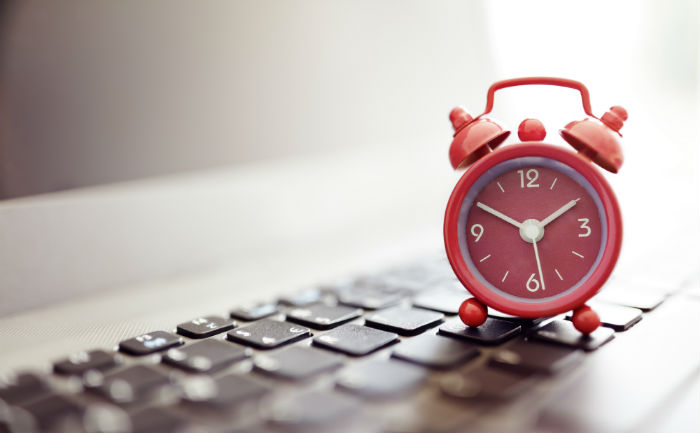 Rise of nontraditional students
Individuals who choose to return to their studies later in life are considered "nontraditional students" and compose the fastest-growing group of students in college. For many, circumstances prevented them from attending college earlier in their lives, and due to their current jobs and/or families, the prospect of attending college on-campus seems almost impossible. This is where online education comes in.
Investing your spare time into earning an online degree is an investment in your family, as it helps improve your hiring prospects, broaden your skill sets and increase your earning potential. Nontraditional students know this investment can pay off in the form of a better work-life balance and more quality time with family compared to toiling away at a low-paying job for hours on end.
Fitting an online degree program into your already busy schedule
If you're ready to begin earning an online degree, here are some things you can do to overcome the challenges you might face in terms of finding time for school:
Ensure reliable access to a computer and an internet connection. This allows you to work on your course assignments, access lectures, and communicate with professors and fellow students on your schedule, whether you wait until your kids are in bed or you squeeze in coursework before going to work.
Be organized. To get the best results with online education, it's important to be organized. You will know from the start of class what your assignments and projects will be and when they are due, which gives you plenty of time to fit them into your schedule. Don't fall into the trap of waiting until the last minute in case you have questions about assignments or you experience computer issues.
Schedule yourself. Work and home responsibilities may distract from your studies, so it can be extremely helpful to schedule times to study or complete assignments.
Earning an online degree at UTEP
Schools like UTEP recognize the responsibilities and needs of older students, along with the issues such students face when earning an online degree. Although online degree programs are now as rigorous as on-campus programs, if you have the drive and ambition to earn a degree online, your busy life won't stand in your way. Why not improve your career opportunities through UTEP Connect's online programs?
What's next?
Interested in learning more about UTEP Connect and our 100% online undergraduate, graduate, and certificate programs? Reach out, and an enrollment counselor will contact you directly.
---