The Skills Employers Are Looking For in 2021 and Beyond
by
UTEP Connect
Applying for a new job this year? If so, you aren't alone. It's estimated that nearly half of all U.S. workers will be searching for a new job in 2021. Chances are that most candidates applying to the same job as you also meet many of the job requirements. So how can you stand out from the competition? By fine-tuning your skills - specifically your soft skills.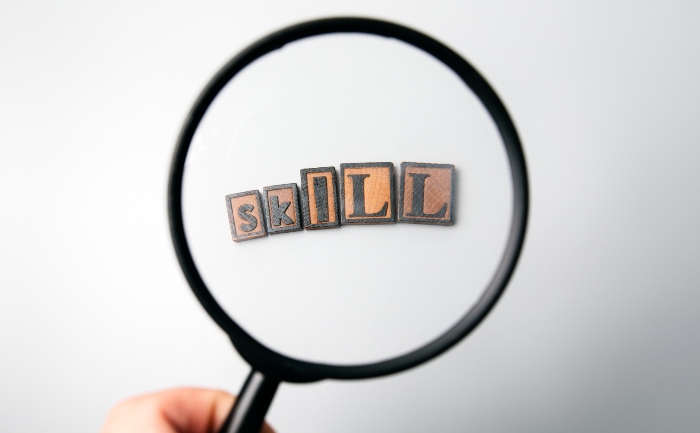 Soft skills highlight your personal abilities beyond just technical expertise (also known as hard skills) and industry knowledge. Having soft skills shows employers that you are set up for long-term success as a well-rounded professional.
Below are four of the most in-demand soft skills employers are looking for in applicants this year and beyond.
Critical Thinking
Critical thinking is the ability to logically evaluate information and conceptualize outcomes. Professionals with critical thinking skills are essential to any workplace for their ability to develop more effective strategies within an organization and find solutions to complex problems. 
UTEP Tip: Critical thinkers are very good at asking questions. If you are looking to improve your critical thinking skills, start by making a list of objective questions based on the information you heard or read before coming to any conclusions.
Emotional Intelligence
Emotional Intelligence is the ability to perceive, use, understand, and manage your emotions and the emotions of those around you. Having this soft skill is incredibly important in the workplace as it helps us to increase empathy and social skills, as well as develop greater self-awareness, all of which contributes to how well we connect with co-workers.
UTEP Tip: The four main areas of emotional intelligence include self-awareness, self-management, social awareness, and relationship management. To improve in any of these areas, a good first step is to observe how you react to co-workers - identifying stereotypes you might form and questioning those belief systems.
Adaptability
This past year most people found themselves having to quickly adapt in many ways, including working remotely. Employers want to see not only that future employees can be flexible with changes like these, but that they can continue to perform their job at a high level without skipping a beat. This type of perseverance is a highly valued skill across the board in every industry, regardless of your career path.
UTEP Tip: Before your next job interview, make a list of ways you've had to quickly and successfully adapt at a past job or professional environment. Write down specific examples that show you know how to pivot when needed and persevere.
Change Management
Every company eventually goes through organizational changes. These can include mergers and acquisitions, leadership changes, or the implementation of new technology. Sometimes these changes can happen all at once. That's where change management comes in. This soft skill involves supporting co-workers and teams within your organization to implement changes as efficiently and seamlessly as possible.
UTEP Tip: If you want to improve your change management skills, begin by improving your ability to listen. By listening to employees' or colleagues' concerns and needs, you're able to gather important feedback and then make the necessary changes.
What's Next
Ready to gain new skills and advance your career? Whether you're looking to start or finish an undergraduate degree, advance your education with a master's degree, or upskill by adding a graduate certification to your resume, we invite you to explore UTEP's 100% online programs and see what it will take to make that next step into your profession. If you are interested in learning more about our team and UTEP Connect's programs, complete the form below for a one-on-one consultation with an enrollment counselor.
---