Can older students thrive in an online degree program?
by
UTEP Connect
Think about the average, American college student. It's easy to imagine a fresh-faced, 18-year-old arriving on campus, excited to start a new chapter in their lives but nervous to take ownership of their newfound autonomy. When you visualize an online student, you may think of a similar image. A survey conducted in 2016 uncovered an interesting statistic: the average age of an online undergraduate student is 29 and the average age for an online graduate degree student is 33. There are even trends showing an increase in enrollment for online classes in the age range of 50 and up, as older people are deciding to follow their passion as a second or even third career.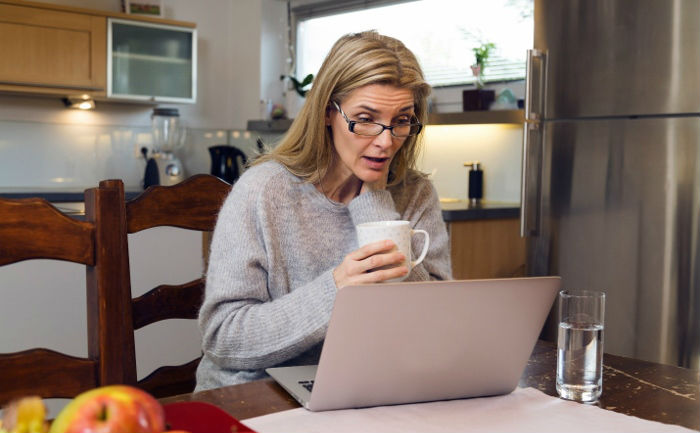 Regardless of what the numbers tell us, there are still myths about the difficulties older students may face in online education. We decided to make a list of the myths we've heard the most and how they've been proven false over and over by older, amazing students in our online programs.
Myth: Older people aren't't tech savvy so online education is harder for them. 
The median age of working Americans is 42, and while the mythos surrounding the 18-year-old tech billionaire is in our minds it's actually older employees who are making it happen at work. A study done by Dropbox showed that employees over the age of 55 are not only less stressed about using technology but they're better at using multiple devices at work. This translates perfectly into online education where students can access coursework from desktops, laptops, tablets and smartphones. Familiarity with tech and staying cool under pressure are two things you need to thrive in your online courses.

Myth busted: Older, returning students not only find great success in online education platforms but they are predisposed to feel LESS stressed than their younger classmates.
Myth: Older students find it hard to relate to their younger classmates. 
In the education realm, there is a lot of conversation about younger students versus older students. In many grade levels and in higher education a common pattern seems to present itself: older students naturally tend to mentor younger students and form lasting and beneficial relationships. Younger students look to older students to see how to behave and often, subconsciously, model their behavior and output based on how they perceive the older students are acting and what they're creating. 
Myth busted: The presence of older students provides excellent mentorship and collaboration experiences for younger students.
Myth: Older students find it harder to keep up because they have busier schedules. 
The idea that older students, who already have established work patterns and family responsibilities, just won't have the time to keep up with their classes has been disproven time and time again. Yet, we still hear the same concerns voiced "Will I have time? Am I too busy?" 
The answer is this: if you are genuinely passionate about making a change, you will make the time. The flexibility that online education offers is what makes it ideal for older students: courses, coursework and communication can be done at your own pace, and during the time that suits you best. There are no set lecture times and accessing your work can happen before work, before dinner or even after story time. 
Myth busted: Online education is ideal for students with busy schedules as the online platform allows for the flexibility they can't get anywhere else. 
What's next?
Interested in learning more about UTEP Connect and our 100% online undergraduate, graduate, and certificate programs? Reach out, and an enrollment counselor will contact you directly.
---