Program Spotlight: Bachelor of Arts in Organizational and Corporate Communication
by
UTEP Connect
Doing business in this technological age means being able to communicate effectively and efficiently across a broad range of mediums. To take your corporate career to the next level, consider getting an online degree in communication through the University of Texas at El Paso.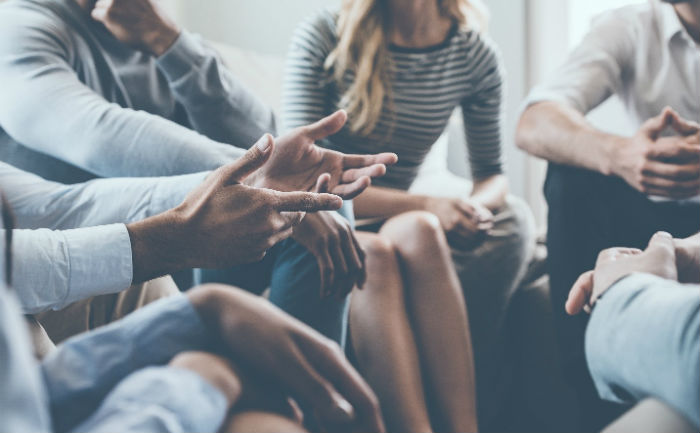 With many companies looking for candidates with excellent verbal and written communication skills, professionals eager to get ahead need the experience and knowledge that our online degree in communication can offer. The best part? You won't need to put your career on the back burner to participate in our Bachelor of Arts in Organizational and Corporate Communication online program.
Online education at UTEP
When you register for our online degree programs, you won't get a watered-down version of the classes offered on campus. Rather, classes are taught by the same knowledgeable professors whom you'd encounter in the physical classroom. Our faculty includes educators with lifetimes of experience working in corporate communication.
You may not ever set foot on the UTEP campus, but that doesn't mean you won't enjoy the same benefits as on-campus students. From the moment you reach out to us about furthering your education, you will benefit from:
Enrollment counselors who can help you every step of the way on your educational journey
A personal student success advisor who will guide you through the online program
Access to the UTEP Career Center, which provides resources to assist with your job search
At UTEP, our main focus is making sure education is affordable and accessible to all. We've designed our online degree in communication with those goals in mind.
What can I do with my degree?
Our Bachelor of Arts in Organizational and Corporate Communication degree opens doors for graduates across the corporate world, including in the fields of:
Advertising and marketing
Meeting, convention and event management
Public relations
Fundraising
Technical writing
As part of our Bachelor of Arts in Organizational and Corporate Communication program, you will learn how to create corporate communication materials, foster better internal communication, develop online and social media content, and help shape your company's communication strategies. The best part is that you will accumulate this knowledge and experience without having to uproot your family or take a step back in your career.
Getting started
To get started on your online degree in communication, all you need to do is get in contact with one of UTEP's enrollment counselors. As you begin your journey with UTEP, our counselors will make sure to answer all your questions about receiving a great online education from one of the top online universities in the nation.
Join the UTEP family today, and get ready to take that next step with our Bachelor of Arts in Organizational and Corporate Communication online degree.
What's next?
Interested in learning more about UTEP Connect and our 100% online undergraduate, graduate, and certificate programs? Reach out, and an enrollment counselor will contact you directly.
---