Transition the right way: The best careers for military veterans
by
UTEP Connect
If you have recently departed the military or will be doing so in the near future, you might be worried about making the transition to civilian life. As a civilian, you deserve to find a career doing work you enjoy that will also allow you to provide for yourself and your family. What you might not realize is that your past military training and life experience could open many doors in terms of careers for military veterans. Combined with this experience, getting additional education via a UTEP Connect degree program can prepare you to enter a career of your choosing after your military service.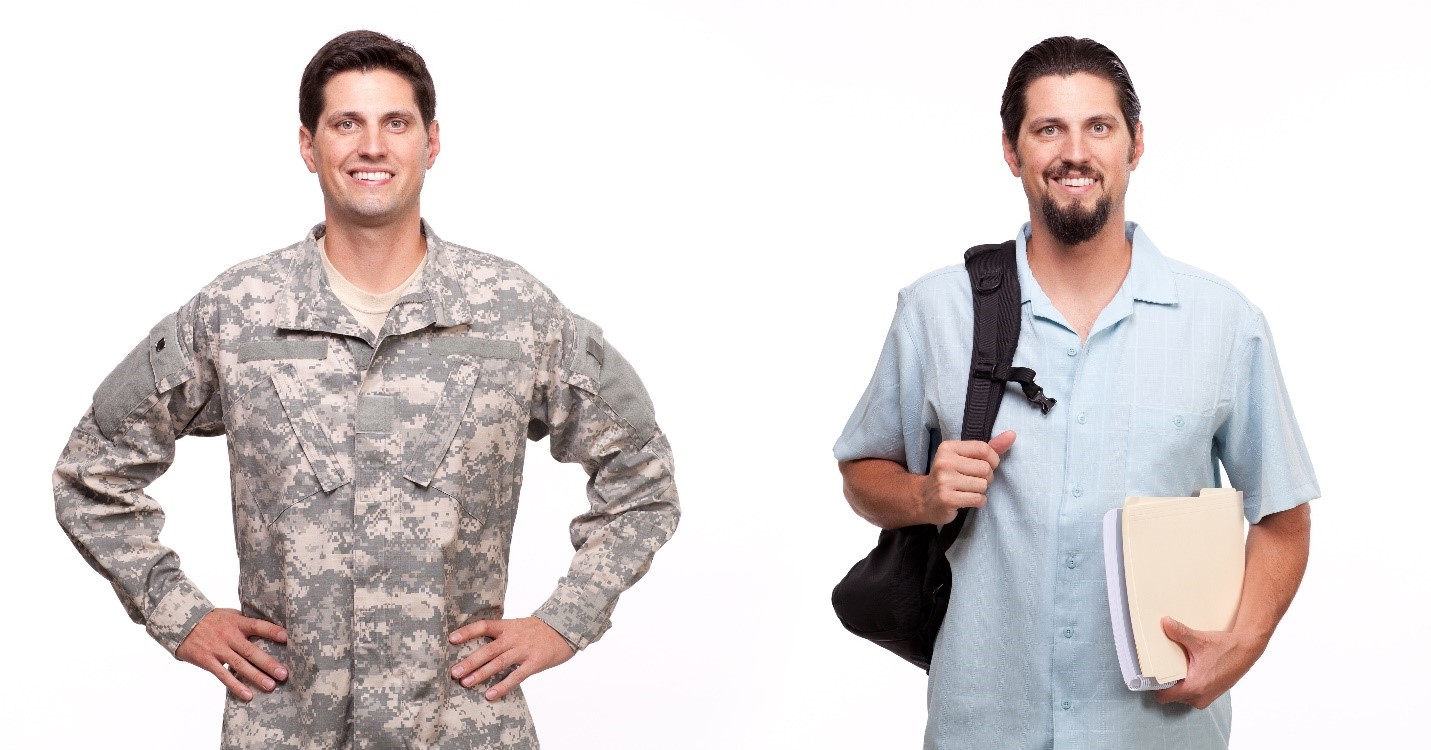 Are you bilingual or thinking about learning another language? Here are five reasons your language skills may make you more competitive in the workforce. 
The following online UTEP degrees can assist you in securing a worthwhile career and a brighter future as you transition from military life to civilian life.
Bachelor of Arts in Criminal Justice
Careers for military veterans are often found in local, state or federal law enforcement, the courts, or the prison system. An online Bachelor of Arts in Criminal Justice degree can help prepare you for the following careers:
Police officer: A career as a police officer would allow you to play an important protective role within a community. Many police departments give additional consideration to those with previous military experience because of the associated discipline and firearms training – and, of course, the ability to perform under pressure.
Border Patrol agent: With national security a major concern throughout the United States, Border Patrol agents are responsible for securing both land and water borders to keep citizens safe from terrorism and drug smuggling, and to prevent illegal entry into the country.
Paralegal: A career as a paralegal can be a stepping stone toward entering the field of law, with the possibility of continuing your education to become a lawyer later. Obtaining a paralegal degree can make you eligible for a JAG career in the Navy.
Bachelor of Arts in Security Studies
With security being such a big concern for the government and private businesses, becoming a Bachelor of Arts in Security Studies can prepare military veterans for careers such as:
Federal special agent: The FBI, CIA and Secret Service often seek former military personnel and individuals with a background in security studies to train as special agents. These agents investigate fraud and financial crimes, and help work to keep our nation's leaders safe.
Warrant officer: In addition to having military experience, you'll need a bachelor's degree to be eligible to enter an officer-commissioning program in the military. Whether you plan to continue active military duty or serve as a member of the Reserves, a degree in security studies can help you work toward the goal of attaining a higher rank.
Cybersecurity specialist: Computer crime is a major concern in both public and private sectors. As hackers get more sophisticated, the need for trained cybersecurity specialists is expected to continue growing. Earning a degree specializing in cybersecurity will prepare you for a career that will always be in great demand.
This is only a sampling of the careers for military veterans that an online degree from UTEP can prepare you for. Learn more today about registering. 
What's next?
Interested in learning more about UTEP Connect and our 100% online undergraduate, graduate, and certificate programs? Reach out, and an enrollment counselor will contact you directly.
---