How to use LinkedIn to improve your career path
by
UTEP Connect
These numbers presented by Social Media Today are impressive:
Facebook has 1.9 billion unique monthly users.
YouTube has 1 billion users.
Although Instagram isn't as big, 600 million people share their stories every month.
Every second, 6,000 tweets are sent into cyberspace on Twitter.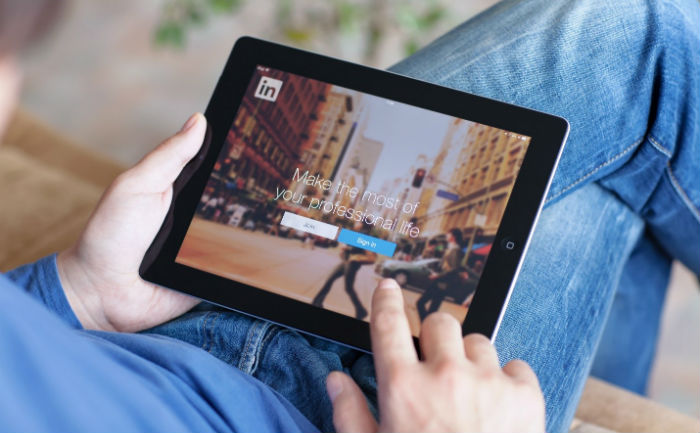 But none of these social media platforms is likely to lead you down a successful career path. If you are looking to land a job, build your network and stay informed about industry-specific trends, LinkedIn is the social media site for you. 
LinkedIn is the world's largest career- and employment-focused social networking site. With upward of 500 million registered users in more than 200 countries, it's an invaluable resource for anyone who's serious about their career. 
That is, provided you know how to use it. 
With so many users, features and functions, many people find the LinkedIn experience to be a bit overwhelming. Of course, with a little direction and dedication, you can put the site to work for you. 
Create a compelling profile
LinkedIn isn't like other social media sites. It's where titans of industry, people who work for tips and newly minted college graduates all go to build better careers. First things first: You need a LinkedIn professional profile. (Notice the word "professional"?)
Upload an appropriate photo of yourself.
Fill out the forms (employment history, education, etc.) as if you were completing a job application.
Write compelling copy in the "Summary" field to reflect your achievements, values and career aspirations. Use keywords for positions you're looking to fill (such as "management," "marketing" or other career-related words) to help recruiters find you faster!
Complete as much of the profile as possible. 
Build a better network
For many people, networking might as well be a four-letter word. But unlike the networking of the past that involved awkward handshakes and uncomfortable small talk, LinkedIn facilitates online networking. If you use it correctly, it can lead to a much more positive four-letter word: "JOBS." 
When it comes to building a better network on LinkedIn, UTEP Connect is a great place to start. Use the UTEP Connect LinkedIn group to connect with people who are practically guaranteed to want to help you: professors, university staff, other students and alumni. 
Join LinkedIn, the UTEP Connect group and other groups even before you graduate (in fact, especially before you graduate) and start sending connection requests to members who work in your areas of interest.
For users new to LinkedIn, UTEP Connect can be invaluable in terms of helping you build a better network and begin planning your career path. 
Get active and engaged
As with any social media site, LinkedIn is only as useful as you make it. So, get active and get engaged. 
Connect with as many people as possible. Keep your profile up to date. Endorse those in your network who have skills you admire, and ask them to do the same for you. Join groups. Read white papers and articles of interest. Ask questions. Provide answers. And keep an eye out for job opportunities. 
To truly experience all the benefits that LinkedIn offers, you need to actively use the site and engage with people in your network. 
Start down your path today
Right now, there are millions of people ready to help you improve your career path. Take the first step today by getting on LinkedIn, following UTEP Connect and making the most of everything the largest professional networking platform in the world has to offer. 
From your first job to a long and successful career, you never know where LinkedIn might lead.
What's next?
Interested in learning more about UTEP Connect and our 100% online undergraduate, graduate, and certificate programs? Reach out, and an enrollment counselor will contact you directly.
---