The Three College Courses Every Entrepreneur Needs
by
UTEP Connect
The stories of entrepreneurs who achieved incredible success after dropping out of college, or without attending college at all, are stuff of legend—names like Bill Gates, Steve Jobs, Jack Dorsey, Mark Zuckerberg, Michael Dell, and Larry Ellison come to mind. This phenomenon isn't limited to the tech field—take Rachael Ray, who quit Pace University after two years, for instance—nor is it a strictly modern occurrence (consider that Henry Ford didn't attend college; Kodak founder George Eastman was a high-school dropout; and Andrew Carnegie didn't make it through elementary school!).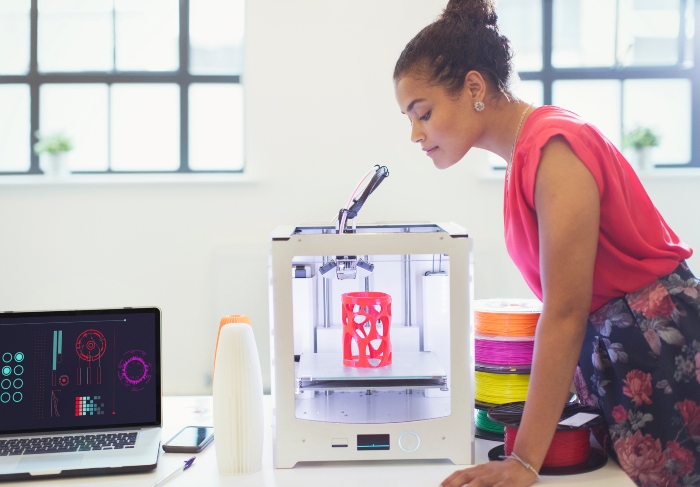 Still, even many successful businesspeople who didn't finish college don't recommend everyone take that path. "College graduates are more likely to find a rewarding job, earn higher income, and even, evidence shows, live healthier lives than if they didn't have degrees," Gates wrote on his blog in 2015. "They also bring training and skills into America's workforce, helping our economy grow and stay competitive. That benefits everyone."
But if you do have entrepreneurship inclinations, there are certain skills you'll need to learn to start and lead a successful business. And if you don't acquire them in college, you'll have to pick them up on the job, when the stakes are much higher.
Here are three essential skills entrepreneurs need, along with descriptions of courses offered via UTEP Connect's online degree and certificate programs that can help you add these competencies to your toolkit.
Skill/Competency: Verbal Communication
The ability to effectively present your ideas to an audience is critical for entrepreneurs. Yet many founders have a negative interest in the role of public speaking in business—due to both fear and to not seeing the value of communicating effectively with team members, investors, customers, and other stakeholders, writes early-stage startup consultant and mentor Martin Zwilling in Forbes. Zwilling lists six reasons for entrepreneurs to master the art of speaking in public:
To effectively address investors when seeking funding
To showcase your company and vision if asked to appear on a panel of experts
For successful live interviews about your company on television or online
For hosting customer meetings and seminars as your business grows
To participate as a key speaker on employee-update and reward meetings
For effectively representing your company at industry association events
Fortunately, if you're among the estimated 75 percent of the population who struggles with public speaking, you can help overcome this fear by taking a college course on the topic.
Suggested Course: Public Speaking
Introduction to the theory and practice of public speaking; the inventing, arranging, phrasing and presenting of ideas to an audience. The complementary skills of speaking and listening are developed through criticism of speeches presented in class.
Skill/Competency: Persuasive Writing
Writing might be at the top of many lists of important skills for entrepreneurs. But it should be. Being able to articulate ideas via the written word is important foranyone, especially so for entrepreneurs, who may find themselves in roles like marketing, business development, and public relations on top of the many other responsibilities that go along with starting a business. It's very possible, for instance, that a startup CEO could find themselves writing RFP responses, requests for funding, business plans, press releases, and other types of documents that directly impact the success of the business—at least until the company matures to the point where you can hire a professional writer for these types of tasks. If you can't clearly and concisely communicate your startup's value proposition, you'll likely struggle to convince others to invest, partner, or buy from you.
Suggested Course: Workplace Writing
A course that focuses on critical decision making in professional contexts. Principles of professional rhetoric are applied to the composing process; strategies for planning, organizing, drafting, and presenting written and oral communication for a workplace context are emphasized.
Skill/Competency: Ethical Behavior
For entrepreneurs looking to build a successful and profitable operation, studying ethics may sound irrelevant at best and counterintuitive at worst. But there are several good reasons why instilling an ethical culture is important to a startup's bottom line. One is to attract top talent. This Forbesarticle cites a study showing that 86 percent of millennials consider it a main priority to work for a business that conducts itself ethically and responsibly. If employees or potential candidates sense that a company isn't ethical, there's a good chance they'll opt to take their talents elsewhere. Another is, as cynical as this may sound, to help your fledgling business avoid brand-damaging controversy. One doesn't have to look far for examples of businesses, both established companies and startups, that have suffered humiliating public scandals due to breaches in ethics. And once a brand loses the public's trust, it can take years to gain it back.
Suggested Course: Ethics
An introduction to topics and core problems relating to the moral evaluation of human motivation and action. The course examines the positions of classical philosophers such as Aristotle, Hume, Kant, Mill, and Sartre, as well as contemporary moral problems that relate to human rights, animal rights and environmental ethics.
What's Next
Good news, future entrepreneurs: UTEP Connect offers online courses that can help you shore up your abilities for each of these skills. We invite you to explore our online programs and see what it will take to make that next step in your life. If you are interested in learning more about our team and UTEP Connect's 100%-online undergraduate, master's, and graduate certificate programs, reach out. An enrollment counselor will contact you directly.
---