Hot Remote Jobs You Can Get with Your UTEP Online Degree
by
UTEP Connect
A remote job enables you to work from anywhere, and it's likely that remote work is here to stay. In fact, a recent survey shows that close to 80% of business leaders expect remote jobs to remain for the long term.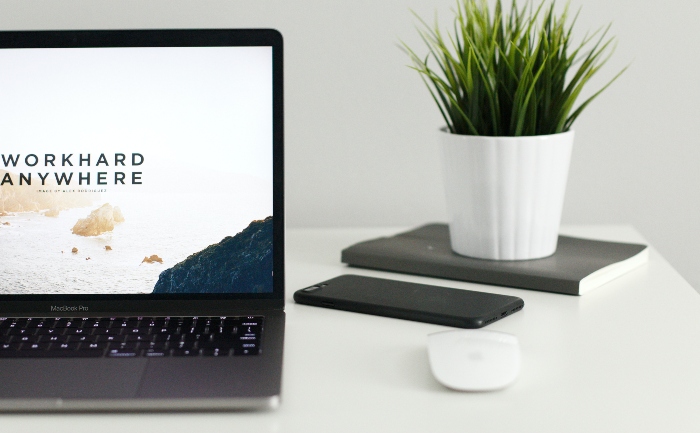 Working remotely offers many benefits to employees, a major one being that you never have to commute to and from work. And depending on the role, you might have a more flexible schedule than an in-office position. It should be noted that technology is an important feature when it comes to working from home, and a computer and strong Internet connection are usually required.
With a UTEP online degree, you can obtain the skills you need to start the remote job of your dreams through either an online bachelor's or master's degree, or even a graduate certificate program. Whether you are looking to kickstart your career, advance in your current field, or strengthen your professional toolkit, UTEP has the online degree to fit your busy lifestyle.
In-Demand Remote Jobs
Let's explore some of 2021's hottest remote jobs you can pursue with a UTEP online degree:
Social Media Manager
UTEP Degree: Online Bachelor of Arts in Media Advertising
Average Salary: $51,898 (source: PayScale)
One of the most in-demand remote jobs right now is a Social Media Manager. Now more than ever, companies want to grow their brand awareness online through social media outlets including Instagram, Twitter, Facebook, and LinkedIn. The role of a Social Media Manager is a great fit for someone just beginning their career. Responsibilities include planning the monthly content calendars for multiple accounts, being able to write savvy posts, connecting with followers, and replying to any comments or direct messages. 
An online bachelor's degree in Media Advertising can fine-tune the writing and marketing skills needed to excel at this remote job.
Grant Writer
UTEP Degree: Online Master of Arts in Education with Concentration in Diversity, Equity, and Social Justice in Education
Average Salary: $48,541 (source: PayScale)
A remote grant writer position can make a significant impact on an organization by helping it obtain much needed grants for its work. A Grant Writer is responsible for sourcing and applying to various grants and, therefore, should be an expert writer and thoroughly understand the grant writing process.
An online master's degree in Education with a concentration in Diversity, Equity and Social Justice in Education can be ideal for future grant writers seeking to work in community-based organizations, research, nonprofits, non-governmental organizations (NGOs), and public and/or private schools. The degree offers coursework centered around frameworks and strategies that advance equity, diversity, and inclusion to promote social justice in education.
Systems Engineer
UTEP Degree: Online Master of Science in Systems Engineering (MSSE) and Graduate Certificate in Systems Engineering Online
Average Salary: $80,445 (source: PayScale)
A Systems Engineer creates, builds, and maintains technical infrastructure for almost every type of organization, making the employment prospects quite large. Depending on the job specifications, it is possible to work remotely as a Systems Engineer, especially if a majority of the responsibilities includes troubleshooting software.
With an online master's degree or an online graduate certificate in Systems Engineering, future engineers will learn how to understand and manage complex systems across multiple industries such as aerospace, defense, software, education, electronics, and more.
What's Next
Whether you're looking to start or finish an undergraduate degree, advance your education with a master's degree, or upskill by adding a graduate certification to your resume, we invite you to explore UTEP's 100% online programs and see what it will take to make that next step into your profession. If you are interested in learning more about our team and UTEP Connect's programs, complete the form below for a one-on-one consultation with an enrollment counselor.
---