Alumni Success: Natalia Yanez
by
UTEP Connect
Balancing courses with other responsibilities can be difficult—that's why UTEP graduate Natalia Yanez was thankful for the opportunity to get her master's in bilingual education online.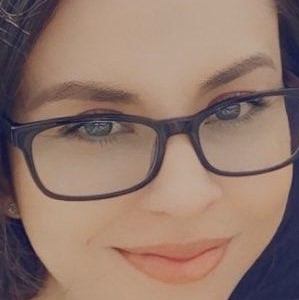 "What drew me to the program was the fact that it was 100% online," Yanez explained. "I definitely was not in any position to be going to campus to take any courses, even if it was in the evening. I was working full-time and that was enough. I didn't want to be doing school on campus at all, it was just going to be too difficult for me." 
The work-life balance the program offered her made it possible to pursue her education, even with her busy schedule. "It just made it easier to go ahead and have a full-time job," Yanez said. "I was working full-time, so was everybody else, working full-time and being a graduate student full-time as well. I think the balance was pretty good." 
"… I Have My Current Job Because of My Master's Degree"
Obtaining her master's degree led to her current career teaching bilingual classes for fourth, fifth and sixth graders. "Earning that master's in education really helped just open the doors for me," Yanez said. "I can almost guarantee that I have my current job because of my master's degree—since I did that emphasis for my master's degree, I think it really helped me get into the job that I'm in now."
And there was no rigor lost in the online courses. "I really earned that degree, it was challenging," Yanez confessed.

In addition to her Master of Education in Bilingual Education, Yanez has a bachelor's degree in foreign languages from the University of New Mexico. Before earning her master's degree, she also taught at a charter school for two years, which helped her decide what the next step for her education was.  
"I took about, I think it was about a five-year break between my bachelor's and my master's," Yanez explained. "So when it came to that, I really just had to figure out what I wanted to do. And my mom always said, 'Be a teacher, be a teacher.' And every time I said no."

Her decision to teach came later in life, but deciding to get a master's in education eventually became an easy choice. Even though there were obstacles, the online program she attended really helped her in pursuing her desired career path.
Taking the Leap
"I would say go for it," Yanez said. "It's beneficial. You can still work full time and you'll eventually find that balance that works for you."
"I'm married now but I didn't meet my husband until I was almost done with my master's degree, so I wasn't juggling kids and a husband, the family life, but it was still challenging to juggle a full-time job. I would say go for it because it is worth it in the end. You would be one of the top applicants on somebody's list because it's very beneficial."  
Whether it's a master's, bachelor's or certificate program, UTEP has an online program that fits everyone's needs. And, as Yanez points out, advisors are there to help you at every step of the way.

"The second I submitted for more information," Yanez said, "I got the information right away and then right away they set me up with an orientation. So just really getting into the program, I thought was going to be super challenging, but overall they did help guide me there at UTEP."
What's Next 
If you're ready to take the leap and join Natalia and others like her, check out UTEP Connect's list of online programs, fill out a form and talk to an enrollment counselor who can help you figure out your next best step.  
---