How to Apply for Graduate School
by
UTEP Connect
Nearly two million Americans are currently enrolled in graduate programs, according to the National Center for Education Statistics. And it's easy to see why. Based on data from the Bureau of Labor Statistics, master's-degree graduates earn 18% more than those with only a bachelor's degree. Unemployment rates improve by 35%.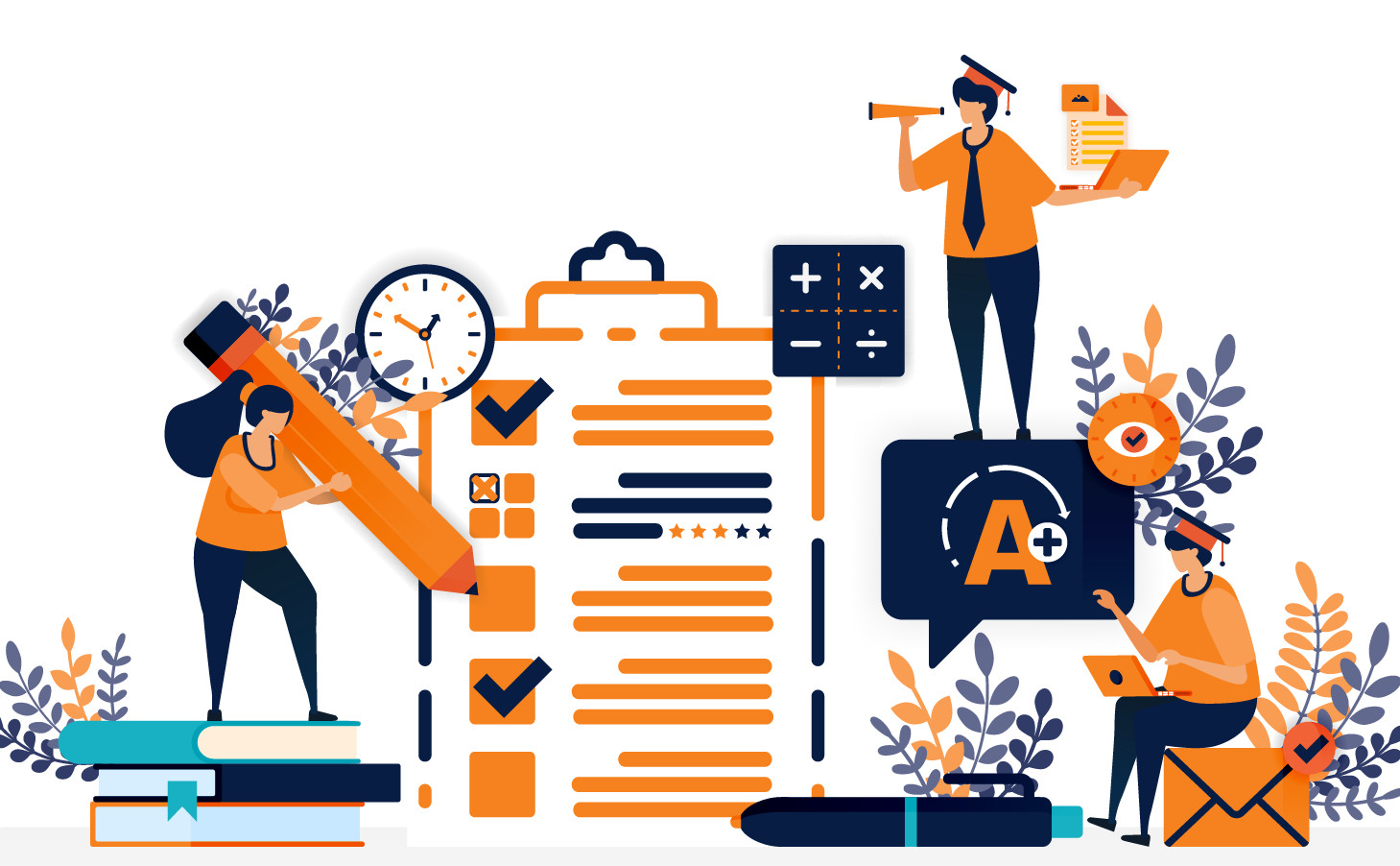 A graduate degree can also give you invaluable access to networking, which is a powerful asset when searching for jobs. Mentorship from professors, as well as connections to both current and graduated students in your field, can make all the difference when it comes to finding the right role.

But applying to graduate school can be a difficult process. If you're thinking of applying to graduate school, here are a few things to consider in order to make the process that much smoother. 
How to Choose the Right Program

Deciding to pursue your passion is thrilling, but figuring out what degree best encompasses that passion can be tough. Whether you're pursuing a graduate degree to change careers or advance to a higher role, it's important to have an idea of what you want the future to hold for you professionally. 
A good first step is to do some research on others in your desired field. What kind of roles stand out? Once you've honed in on potential roles, tools like LinkedIn can help you discover how professionals in your desired position got their start. And don't be afraid to reach out! Asking for advice from professionals or academic advisors can help you figure out what route to take in your education. With just a bit of light networking, you can start your application process with a better idea of what you need to move your career along.

Diving Into the Research
When applying to a graduate program, it's helpful to have an in-depth understanding of the program you're applying to. Not only does this help you choose the right degree for you, but it helps your application stand out. Here are the most important things to research when beginning your application process:
Faculty
Getting to know your program's faculty can help you in many ways. Researching publications of current professors can give you a better idea of what to expect from their courses, and it can also give you a leg up in creating a strong statement of purpose. This is especially important for graduate school applications. As a grad student, the mentorship you get from professors is much closer than it was in undergrad. Understanding your professors' specific methods and fields of expertise can help you choose the courses that best fit your interests—and help you explain exactly why this program is the right fit for you. 
Courses
This is a high priority when it comes to choosing the right program. Deciding on a degree path should always include finding a syllabus, or course descriptions. Scheduling can also become a difficult obstacle when planning your education, so it's helpful to figure out right away whether the structure of your potential class schedule is right for you. Researching whether your courses can be offered online or in the evenings can help you to feel more confident in taking that next step. And having specific courses that you feel passionately about is another way of strengthening your statement of purpose. 
What Do You Need to Apply?
Now that you've done your research and figured out what program is right for you, it's time to start considering what you'll need for the actual application process. This changes depending on the degree that you're pursuing, but a lot of the core requirements stay the same. Here are a few things you should have when starting your application: 
Letters of Recommendation
Having two to three letters of recommendation is required for a majority of graduate programs. These can really help you stand out, so be sure to request them from academic or professional mentors who you feel closely connected to. The best choices for letters of recommendations are normally faculty members, as they can speak to your past academic achievement. But if you're returning to school after a while away, don't worry! Professional supervisors can be a great reference as well. 
Resume
This is going to be a little bit different from the resumes you may have written for jobs in the past. Instead of focusing solely on professional achievement, it's a good idea to emphasize academic experience. In your grad school resume, you should highlight academic awards, publications, relevant past courses and educational skills. Internships and jobs will still take up a large portion of this resume, but be sure to make your educational experience stand out.
Statement of Purpose
This is where you have the most freedom to stand out in your application. Writing a moving statement of purpose is a way to show off what makes you uniquely suited to your desired degree. This is also where your research pays off. In your statement of purpose, it's important to examine how this particular faculty and these particular courses are aligned with your academic and professional goals. This is not just about why the program is right for you, but why you are right for the program. 
How Do I Get Started?
Once you've found your desired program and gathered the necessary materials, all that's left to do is apply. You can start by checking out UTEP's guide to programs, deadlines and application requirements.  Whether you're applying for online or in-person courses, this handy resource makes it easy to find exactly what you need. And if you still have questions, simply fill out  this form and a representative will contact you with answers.
---