Program Spotlight: Master of Science in Construction Management
by
UTEP Connect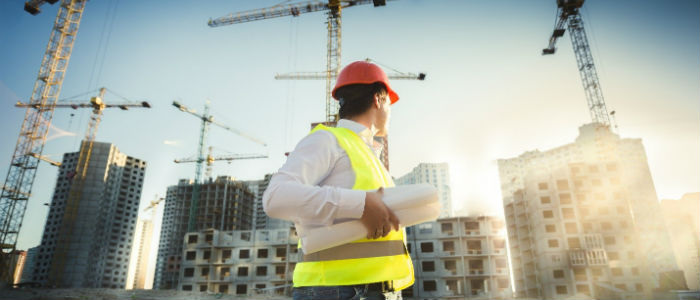 You know it's true: A bachelor's degree is the new high school diploma. In fact, students across the U.S. are earning college credits while still in high school! With this in mind, gaining the competitive edge in an industry like construction management requires a master's degree. It's time for you to seriously consider completing your graduate degree requirements, and because you already work full-time, an online degree is your best way to do just that.
Getting a Master of Science in Construction Management online
The most recent data from the Bureau of Labor Statistics (BLS) says that construction managers earn a median salary of $87,400 per year with a bachelor's degree. "Median" means half earned less, half earned more, depending on location and education. At that basic level of required education, just 10% earned more than $155,200 per year. If construction is your field, construction management is the best job, according to U.S. News & World Report, and construction management jobs are anticipated to increase 5% by 2024 – faster than the national average. Becoming a Master of Science in Construction Management online is the best investment you can make for your family and your future!
What you will learn
Your online Master of Science in Construction Management degree can prepare you to:
Be a key player in an exciting, growing industry
Be knowledgeable about jobsite safety and local/state construction regulations
Estimate costs and stay within budget, lead teams and acquire necessary materials
Oversee complex projects of all sizes
Manage construction workers by creating shared project goals
Understand and control the processes and logistics of construction projects
With every construction project, the buck stops with you, meaning you'll need the expertise and accountability instilled in you by a graduate degree program. Your Master of Science in Construction Management degree will show you fulfilled internship requirements, and you will be qualified for certification through the American Institute of Constructors.
UTEP Connect Online Programs
The University of Texas at El Paso (UTEP) offers online education because in today's world, committing to pre-scheduled classroom time every week simply isn't't possible for many people. Our online programs are academically equal to in-class courses, and we firmly believe that all online students should have access to the same services as our on-campus students. With that in mind, you'll have personalized guidance at every stage of your educational development.
If you serve or have served in the military, we believe you deserve a level playing field – others got a head start on their education while you were working for us! You'll have access to grants and other incentives for veterans, and your military skills may make you a better student. Be sure to visit our Military Student Success Center (MSSC) to learn more about how UTEP helps veterans and active military members successfully reach their educational goals – from enrollment through graduation!
For more information about the Master of Science in Construction Management program, call 800-684-8837 or 915-747-5000. Get ready, get set… go! Your graduate degree can give you the winning edge in a dynamic industry: construction management!
What's Next?
Interested in learning more about UTEP Connect and our 100% online undergraduate, graduate, and certificate programs? Reach out, and an enrollment counselor will contact you directly.
---