8 Unique Transferable Skills Learned in Online Grad School
by
UTEP Connect
There are obvious advantages to getting your graduate degree online. You don't have to put your life on-hold to go full-time on campus. You have the flexibility to keep working and handle family obligations. You save the time, money, and hassle of commuting to campus for classes.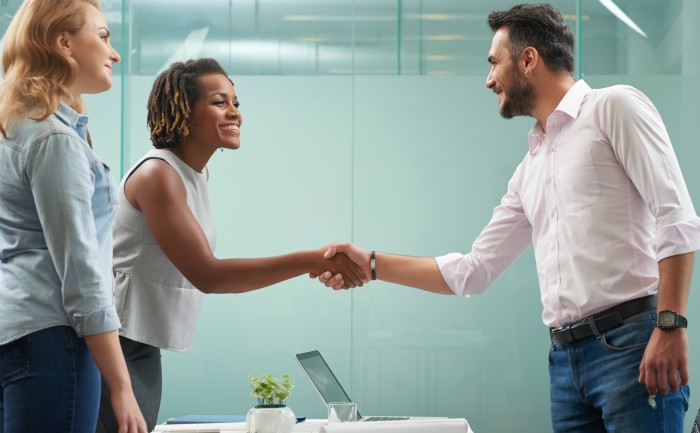 Some of the less obvious advantages of getting your graduate degree online are the unique skills you learn that will give you an advantage in your career. Below is a list of the lessons you might not even know you're learning. Don't worry, these come free of charge. 
Computer Skills
Ok, this one's a bit of a no-brainer. After all, "online" is all about computers. Although on-campus students also use computers, your education, from registration to classes, team assignments, projects, library and research – virtually everything you do and learn is virtual. Your knowledge and comfort with all things tech is also critical in nearly any work environment. And employers look for candidates who can be as productive as possible as quickly as possible.
Communication
Face it, communicating with others becomes more complicated when you're not face-to-face. For instance, have you ever had someone misinterpret an email? Why do you think emojis exist? So, as an online learner, you have to learn to communicate effectively. This goes for conference calls with project teams, as well. Having your voice heard and making your point when there are multiple classmates on a call, is challenging. So is presenting over the phone, for that matter. 
Your grad school experience with online/remote communications will set you up nicely for today's workplace, where teams are split into multiple offices, and clients can be located around the corner, or around the world.
Research 
When you don't have physical access to the extensive resources located on campus, you must learn to do research differently. This goes beyond Google, to advanced features and remote, online access of a school's library and other resources. 
Once you learn how to navigate researching from your computer and applications, you'll be prepared to do the same in your career. After all, most companies don't have an on-premises library available.
Organization
Although going to graduate school online allows you to keep working full-time and handle family obligations, it means that you have to juggle all these competing priorities. You can't just concentrate on learning. So, organizing your time and resources becomes key to your success in school. 
Beyond school, it's a very important skill to help you succeed in any job as well, where workflow, project deadlines, and daily fire drills can otherwise be overwhelming. The ability to be organized is an advantage you can bring to your interview – and your entire career.
Collaboration 
Yes, on-campus students collaborate as well. But the challenges of working well with others online are unique – and pervasive in the workplace. When working with others remotely, you'll need to share documents, set priorities, solve problems, create and deliver presentations, coordinate research, write theses and more – all without actually meeting with your team and, or class. Many jobs require collaboration among teams in different offices – and value employees who can do that well.
Self-Motivation
There's always something else you could be doing. Friends are getting together for a pick-up basketball game. Your daughter wants you to take her to a play date. There's that screen door you've been meaning to fix. 
On campus, you'd be around other students, as dedicated and passionate as you are about learning and preparing for a great future. At home, you need to focus extra hard to excel in class. But when you learn to motivate yourself to succeed in spite of those challenges, you prove to an employer – even before you're hired – that you'll be a dedicated, hard-working employee.
Accountability
Although all students need to be accountable, online students don't have the same supervision. You don't have a professor calling on you in class or pushing you to participate. Being online, it's unfortunately easy to remain anonymous. So, you have to be independent and work harder to participate and interact with classmates. 
Moving up from supervision to accountability puts you on track for a leadership role in your career. You get a head start as an online learner.
Critical Thinking
As an online student, it will be necessary for you to weigh options, identify problems, and make decisions with minimal input and without being told to act. This comes from having to wear multiple hats, such as parent, student, employee, spouse, son, or daughter. 
So, you see, getting your graduate degree online can prepare you for a successful career in all sorts of ways. And the online institution you choose can make a huge difference in your success. Find out what UTEP can offer.
---