How Your Online Degree Can Make You More Attractive to Employers
by
UTEP Connect
If the idea of getting your degree online is attractive to you, you're not alone. The number of students enrolling in online programs is skyrocketing. But how do employers feel about candidates with online degrees? Will you be snubbed in favor of someone with a traditional degree?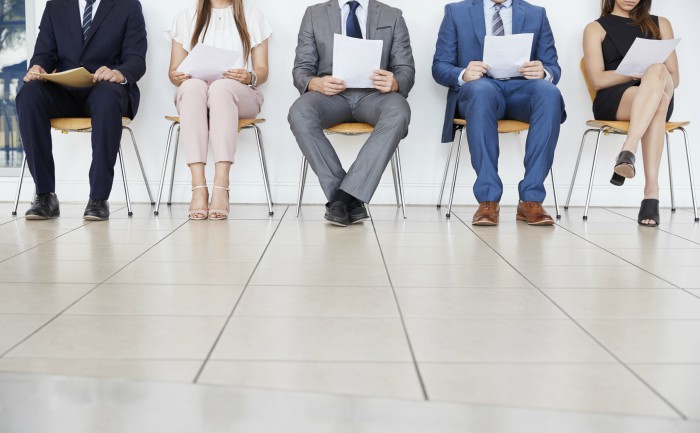 Your online degree is every bit as good as an on-campus degree. In some ways, even better. Every interview is about selling yourself – your fit and potential value to the company. What follows are some ways that your online degree can make you more qualified to start faster and give you a better chance to succeed at any company. 
You are a juggler.
If you're getting your degree online, chances are it's because you have a lot going on and can't put your life on-hold to head to campus for years. You need the flexibility of an online program so that you can handle a full-time job and family obligations while you work towards that promotion, better job, or career change. In other words, you're honing the organizational and time management skills that are needed on the job. Employers love this. In fact, you can tell them in the interview. 
Interviewer's Question:
Why did you get your degree online?
Your Answer:
That's a good question. I wanted to go further in my career and decided that finishing my degree/getting a master's was the best way to do that. But I didn't want to go into debt while in school. I liked the flexibility of getting an online degree while keeping my full-time job. 
Sure, I had to be a bit more organized. After all, I had all the classes, homework, tests, assignments, and group projects of any college program – but I also had to do my job, including meetings, research, team pitches, client off-sites, and more. Time management has become a real strength, since having to organize my schedule to let me excel at school while remaining productive at work. 
In fact, this one time… [insert personal experience where you solved for competing time/attention to excel in school and at your job – this will take your skill from theory to reality.] 
What the interviewer now knows about you:
Your organizational skills will help you take on more responsibility and succeed at the job.
You are super-motivated to advance your career. Why else would you take on all that work and stress?
You are cool under pressure – you took on a lot and excelled.
You are online and on-the-job. 
It's hard to think of careers anymore that don't include a lot of technology. From conference calls and online presentations to collaborating with team members across the country or the globe, much of what people do at work is accomplished online. And how exactly did you get your education? Hmm? 
Simply by getting your degree online has set you up perfectly for today's working world. You just need to highlight how to an interviewer. 
Interviewer's Question:
Didn't you miss that face-to-face interaction with your professors and classmates? 
Your Answer:
I'm glad you asked. Actually, I feel like I got even more time with my professor since I wasn't stuck in the back of a huge lecture hall. Online, everyone can have a front row seat. I could message the professors anytime, and they'd answer. I wouldn't even have to raise my hand. It was easy to keep in touch on a regular basis over email and my student portal. 
As for my classmates, I learned to have discussions over message boards – kind of like "comment" sections, but much more constructive. Also, I learned collaboration software like Microsoft Teams, so I could effectively work on group projects. 
As a matter of fact, let me tell you about this one group project... [insert experience here – note: give personal examples to demonstrate your skill.] 
What the interviewer now knows about you:
You're not just a go-getter, you're a tech-savvy go-getter.
You work like they work – collaboratively between offices and clients.
Quality matters.
The fact that so many more people are getting online degrees automatically adds credibility. It's becoming more ubiquitous, which is good news for you. Still, not all online degrees are treated equally. HR people sifting through resumes and spotting online degrees will look for institutions which have a national – or better yet, regional – accreditation. Beyond needing accreditation in order to qualify for financial aid, it also ensures that the school maintains high standards and that the curriculum stays current within the field. 
Another potential plus when choosing an online program is if it's an extension of a known bricks and mortar school. If yes, then your online degree is basically equated with a traditional degree from that institution. In fact, you don't even have to mention that your degree is online on your resume, although it may come out in any interview. And that's fine. 
Accreditation or an association with traditional institutions will differentiate your online degree from any that come via any for-profit "diploma mills."
Your education is competency-based. What's that, you ask? 
Many online programs use a competency-based education (CBE) approach. This is great for potential employers – most just don't know it, yet. Since CBE is newish, some organizations don't understand it. That's where you can (diplomatically) educate an interviewer. 
Let your interviewer know that your online education focused on mastering concrete skills that are applicable in the workplace. You gained practical knowledge and real world problem-solving, instead of just learning abstract theory. It's an education that better prepares you for an actual job – and that's at the core of most online programs. 
You're getting an online degree. That's right: AN ONLINE DEGREE. Be proud – embrace it. Far from being a liability, let your interviewer know that it's actually made you better prepared for your career than candidates with traditional degrees. Now go out and grab that dream job. It belongs to you.
---